The 5 best Mountain Bike shoes of 2020
Today we are going to check the best mountain bike shoes of 2020, a strange year, but soon the competition will come back. To do this, we have based on the moutain bike ranking, partially obviating the price (if you are going to buy them, you must take them in consideration, of course) and putting all the focus on the characteristics. Here you are the 5 best mountain bike shoes of 2020.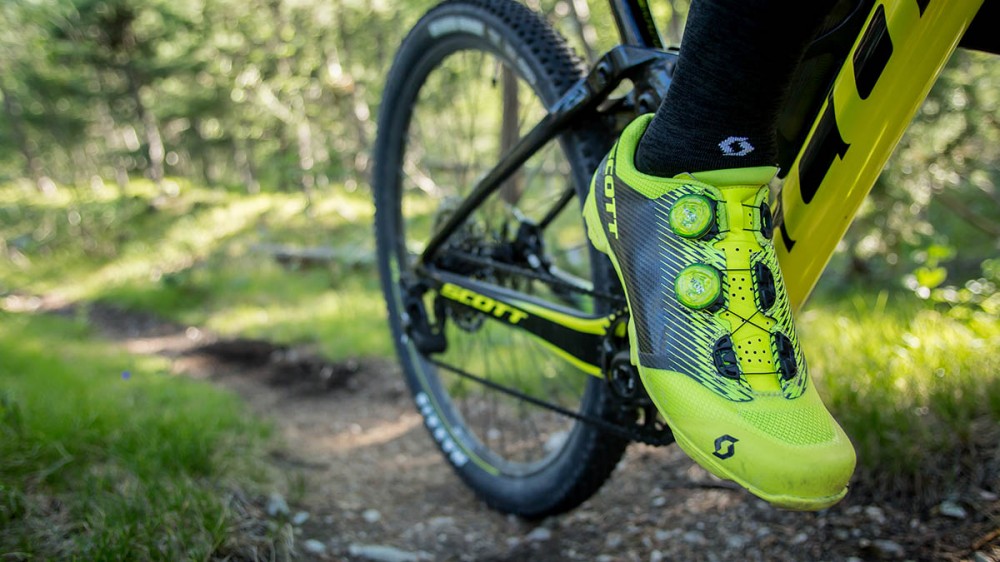 The MTB ranking and the mountain bike shoes that fit
In this list we are going to take a more in-depth look at the mountain bike shoes worn by the best cyclists on the international circuit. On this time, that will be the order, regardless of prices or characteristics, so keep that in mind. Obviously, depending on whether you practice mountain biking, mountain biking, marathon, downhill, enduro or any other branch of mountain biking, it is more than possible that there are specific products for your discipline. But we focus on Mountain Bike, in XC or similar branches, which require similar mountain bike shoes. Here is our list.
The mountain bike shoes of the current MTB World Champion start with extreme rigidity, with an index 10, thanks to their HMX carbon sole. In yellow and black, these Scott MTB shoes ensure minimal power loss, they have the upper finished in Carbitex and Sticki rubber on the most exposed parts. ErgoLogic adjustable insole and two BOA wheels, without traces of velcro. They are not the personalized ones of Nino, those are exclusive. Its price, 499€.


Yes, Van der Poel would be the fifth in contention, but he wears the same mountain bike shoes as Avancini, so we took advantage. The Shimano S-Phyre XC9 is also millimeter-adjustable with BOA dual wheels. Its Race-Fit cover is made in one piece, even up to its finish on the top tongue, adjusted with the first wheel. They have also tried to improve power transfer by lowering the midsole and, in collaboration with Michelin, inserts to improve grip on the pedal. In blue, black or green and at a price of around 340€.

Kerschbaumer bets on DMT, mountain bike shoes that bet on a single BOA as an adjustment system. Manufactured in two colors, they have a dual carbon composite outsole, also with Michelin. Toe and heel reinforcements, as they are the areas most exposed to abrasion. Its price: 290€.

These cycling shoes are priced at € 380, and are available in black or white. The Hyperlight XC sole made of 100% unidirectional carbon with a stiffness index of 14 points and Michelin rubber inserts stands out. It adjusts with two dials, but runs away from BOA since Northwave has its own wheel, the SLW2.

The Sidi Tiger SRS Carbon mountain bike shoes are the top of the Italian brand. It also mounts its own wheel, its own dial, the Double Tecno-3, right in the center of the tongue and not on the outer side as is more common. Made in Techpro Microfiber made in Italy, a kind of ecological leather, which improves the adaptability of these Sidi, which have normally been narrow in the toe. On the opposite side, on the heel, it includes a technical adjustment that is also a peculiarity. Available in red or matt black at an approximate price of 380€.
How to choose the best Mountain Bike shoes of 2020
Choosing cycling shoes is difficult. When opting for any mountain bike shoe, we do give you some tips to keep in mind, which we have already explained in previous articles in Brújula Bike. Keep these 5 points in mind: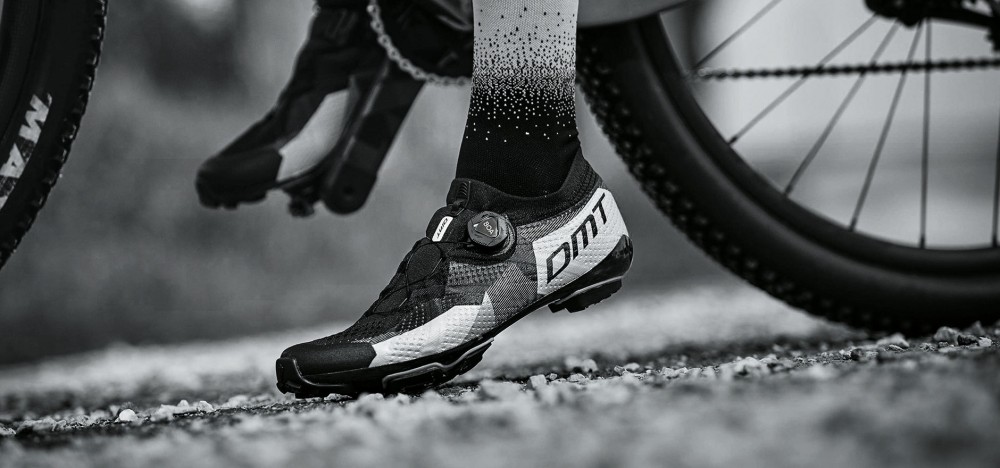 Last: each last is a world. Try on the models to see if they adapt to the shape of your foot.
Sole stiffness: it is a basic element, because it is understood that the greater the stiffness, the greater the power transfer (although this has slight nuances). Carbon marks quality, but also price.
Sizing: measure your foot in centimeters, so as not to make mistakes in the size. If you hesitate between two, always the largest.
Adjustment system: it seems simple but it is important. A better adjustment, millimeter, means speed and precision.
Price: and of course, the cost. Each pocket is a world.