Bosch opens a window to the future with this e-Bike
Bosch learnt about the strong input that the electric motor was going to have on the electric bicycles, on the e-bike and e-mtb, and took advantage of its know-how to manufacture batteries and motors to sell to the main brands, which did not have baggage in this field.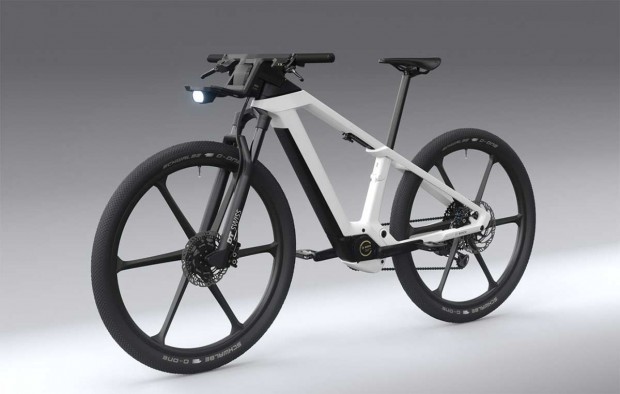 Bosch's strategy to position itself in the e-bike sector
This strategy brought them a total position in the cycling sector, and Bosch became the main manufacturer of these components in the e-bikes, also gaining brand image and continuing with the quality identity that it already had in other sectors.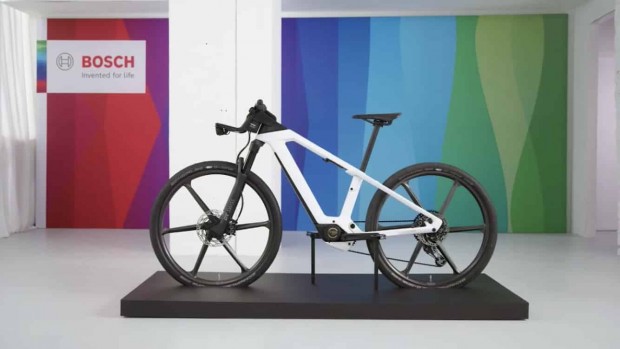 From that 10 years ago, and the German company doesn´t seem to have had enough. Because celebrating this anniversary, it has presented its own e-bike, an electric bicycle that they have called Design Vision and that has a striking design between futuristic and minimalist.
Since that first electric motor in 2010 until today, Bosch has managed to locate itself in a sector that was different. With this Bosch eBike Design Vision, they demonstrate that they are already fully part of the electric bicycle.
Features of the Bosch e-Bike Design Vision
Its an electric bicycle that, although it transmits a geometry very close to an e-mtb, is rather an urban bike. Made of pure carbon, it mounts the entire Bosch motor system on the frame and the handlebar, integrating it in an exceptional way. Ride a Performance Line CX and a PowerTube 625 with an impressive on-board computer they call Nyon, and which resembles a smartphone screen.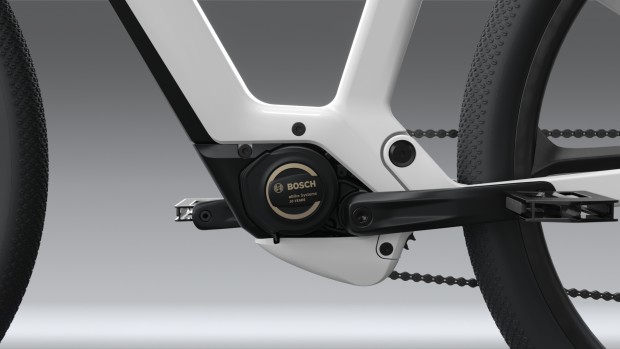 The Line CX is a more than proven engine, the maximum exponent of Bosch in the electric bicycle; while the PowerTube 625 is so integrated that it is difficult to see where it is hidden.
The Bosch eBike ABS, hidden behind a kind of luggage rack at the front, provides greater security to an e-bike that is going to make people talk, because it´s a system that takes advantage of the disc brake to improve it by copying a braking system ABS similar to that of other vehicles.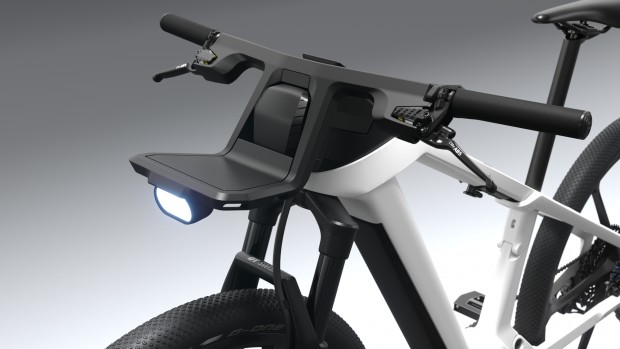 It has a DT SWISS double suspension, the rear one very similar to the IsoTrust system that the Trek Supercaliber implemented, and that takes advantage of the upper bar of the frame to act as the main connecting rod on which the system slides.
In addition, it includes lights: a front LED of great power; and some rear, three LED points also but in red and that are located in the rearmost point of the frame, at the toes, at the same angle that Specialized implanted his Brain, perhaps a point a little low that worsens the visibility of this electric bike.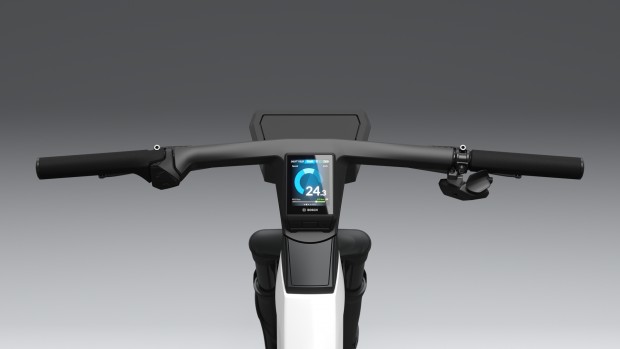 Neither its price nor its availability have been made public yet, but if they manage to bring it to the market at a competitive price, it will work because aesthetically and functionally it looks like a great electric bicycle.