We tested the Mavic Crossmax BOA cycling shoes: elegant, comfortable and efficient
Since we saw this model in Mavic's catalogue we were eager to try them out. At first glance the Mavic Crossmax BOA stands out for its sober and elegant look but it is also a very comfortable and high performance mountain bike shoe. They have everything you could ask from a cross country shoe and can be the perfect choice for those who are fed up with narrow shoes.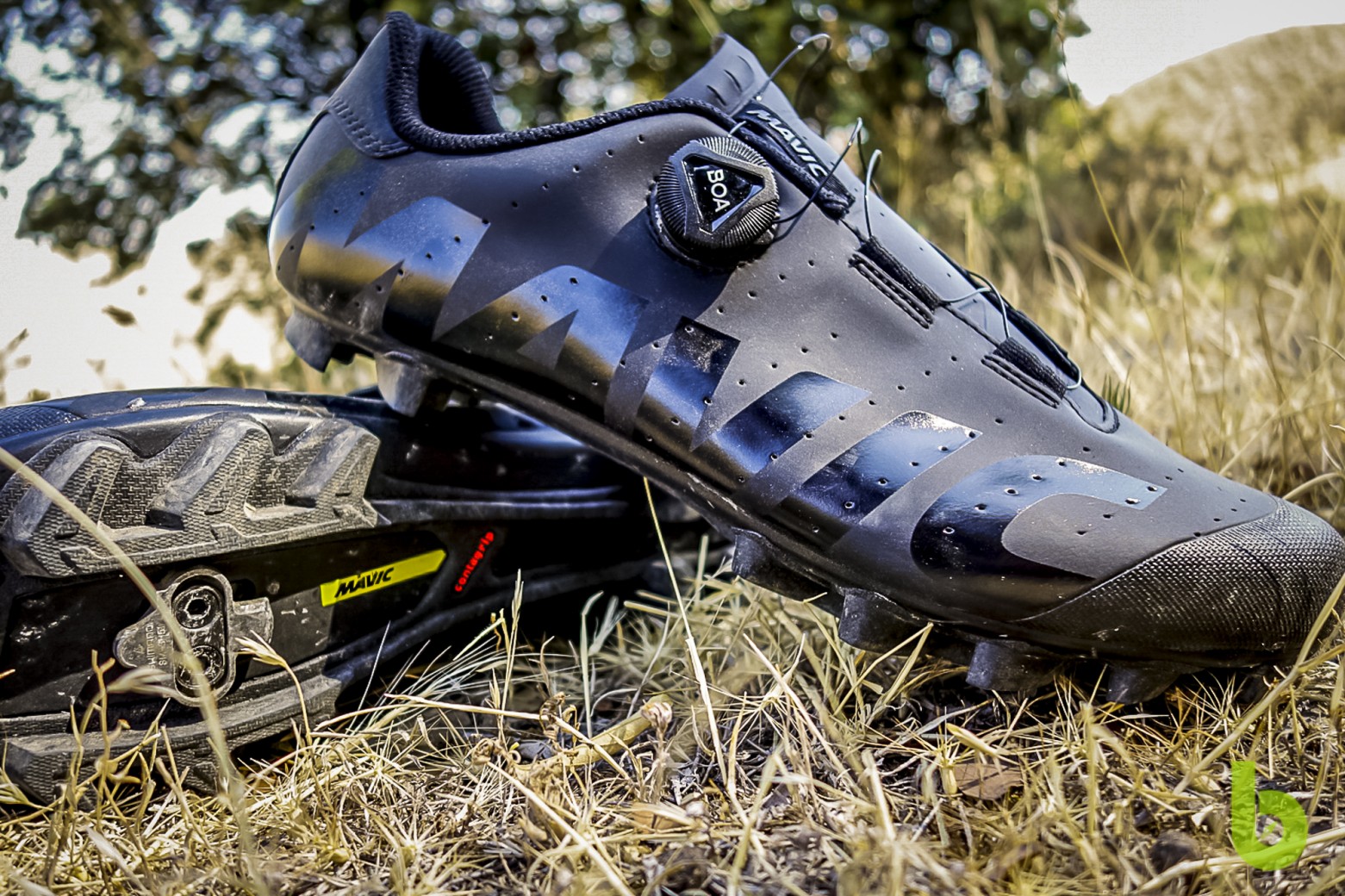 Mavic Crossmax BOA cycling shoes, perfect for wide feet
The Crossmax BOA are one of the latest additions to the catalogue of mountain bike shoes from the French company Mavic. This is a very balanced model aimed at the majority of cyclists who are looking for performance, comfort and safety.
Its aesthetic line can be defined as simple and elegant, but the oversized logo that runs along one end of the shoe makes them very original. As we always say, this aspect is very subjective but we think that this model could become an object of desire for both mountain bikers and gravel cyclists.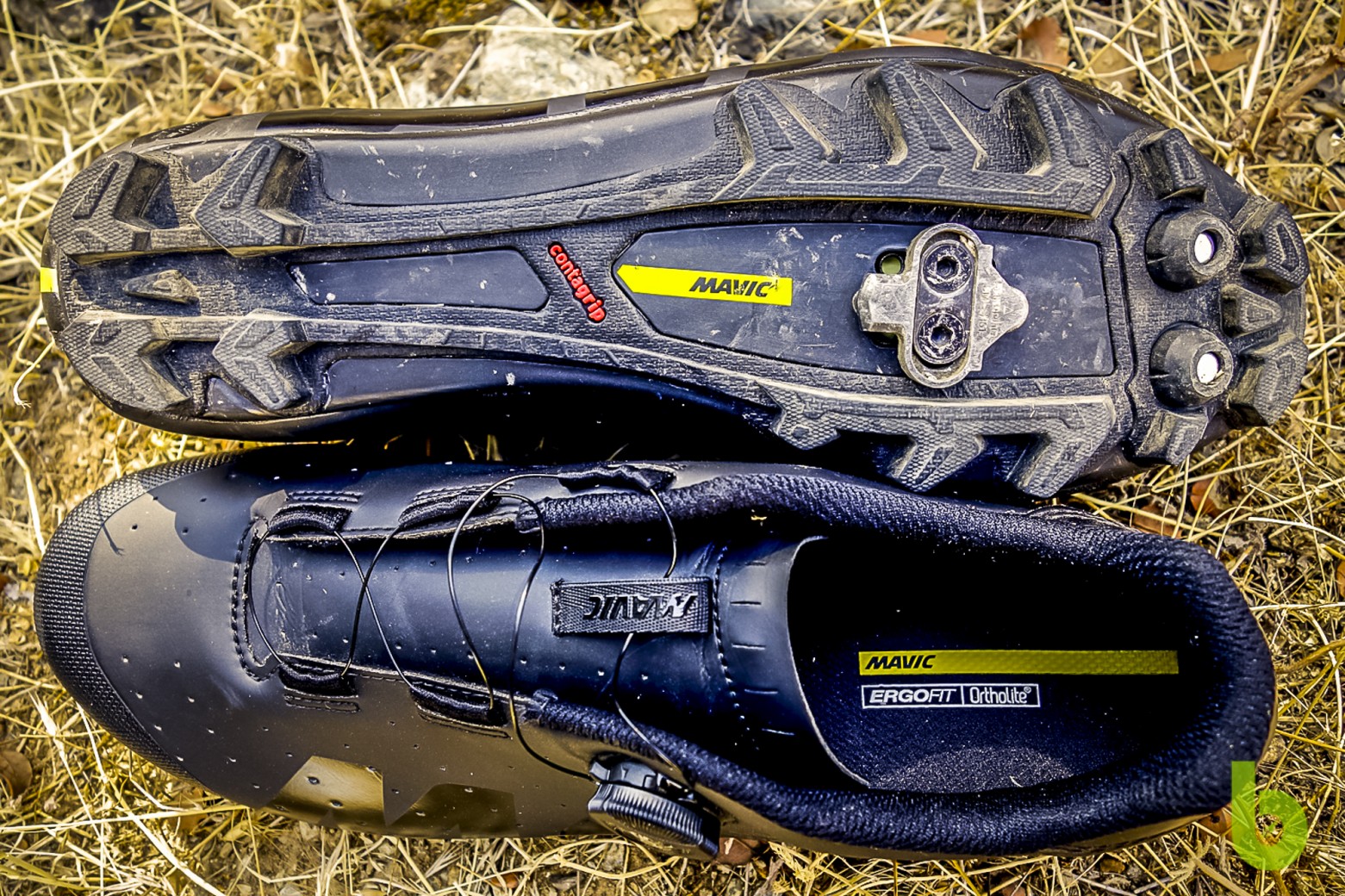 The external instep is made of a flexible synthetic fabric with more than 100 laser micro-perforations distributed throughout the entire shoe, and the toe is reinforced with a rubbery material that protects the area most prone to impact and rubbing. This solution provides a resistant, breathable and very comfortable finish.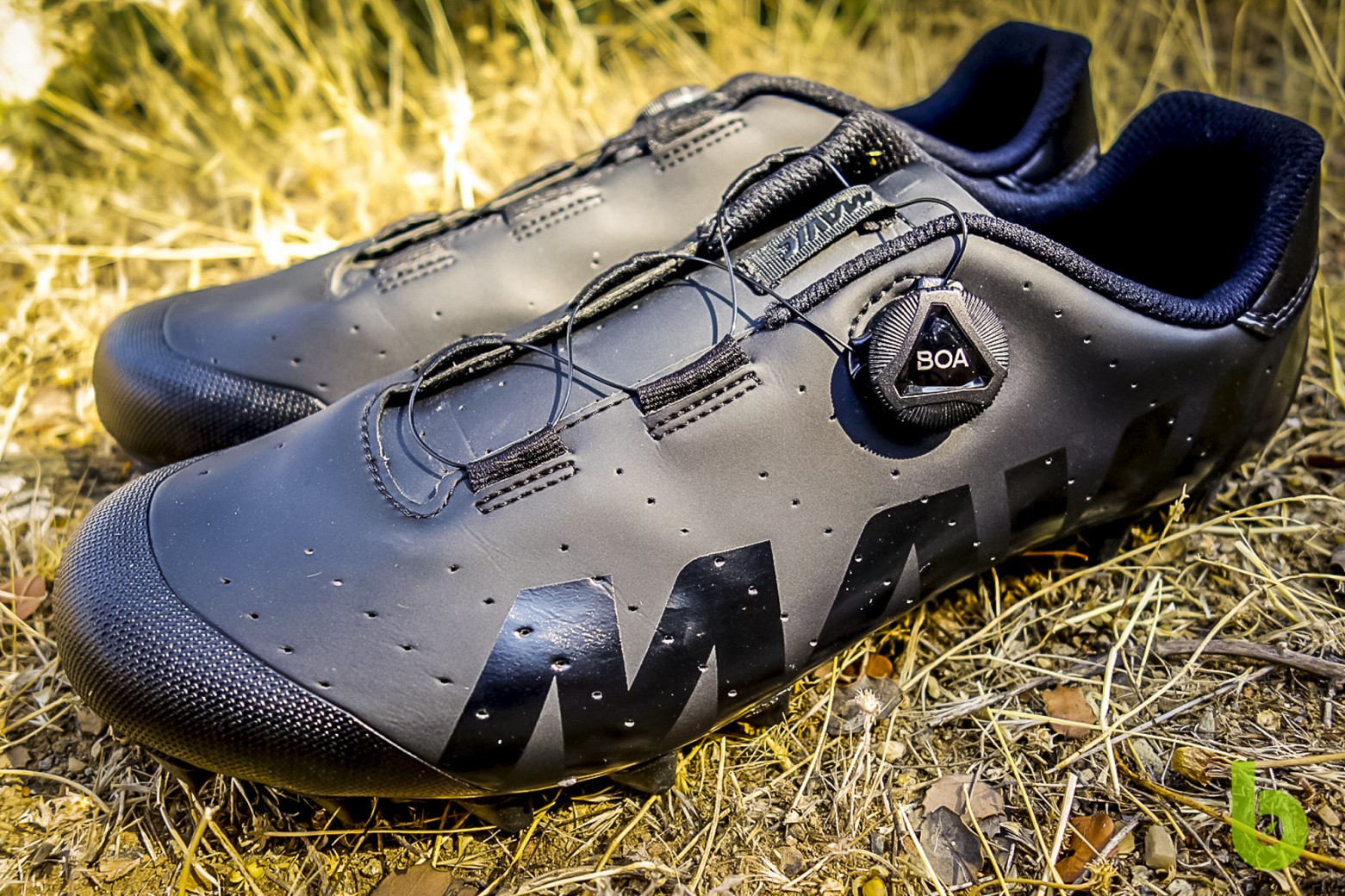 The BOA® Fit System L6, a single dial on the outside of each shoe, provides a millimetric tightening and instant release when the shoe is taken off. But it is here, in the fit, where the design of the Mavic Crossmax BOA and its wide toe makes sense. In general, most mountain bike shoes are narrow and we believe that this does not make much sense, as there are many riders with a wide toe and many others who prefer to have a little more space for their toes to move comfortably during long days on the bike or when they have to ride some sections of the route with them. All of them are sure to appreciate that Mavic has designed these shoes with a little extra space in the toe area. In addition, the interior is very comfortable thanks to the soft material chosen, the 3D EVA tongue that hugs the foot in a docile manner and the high quality OrthoLite® insole.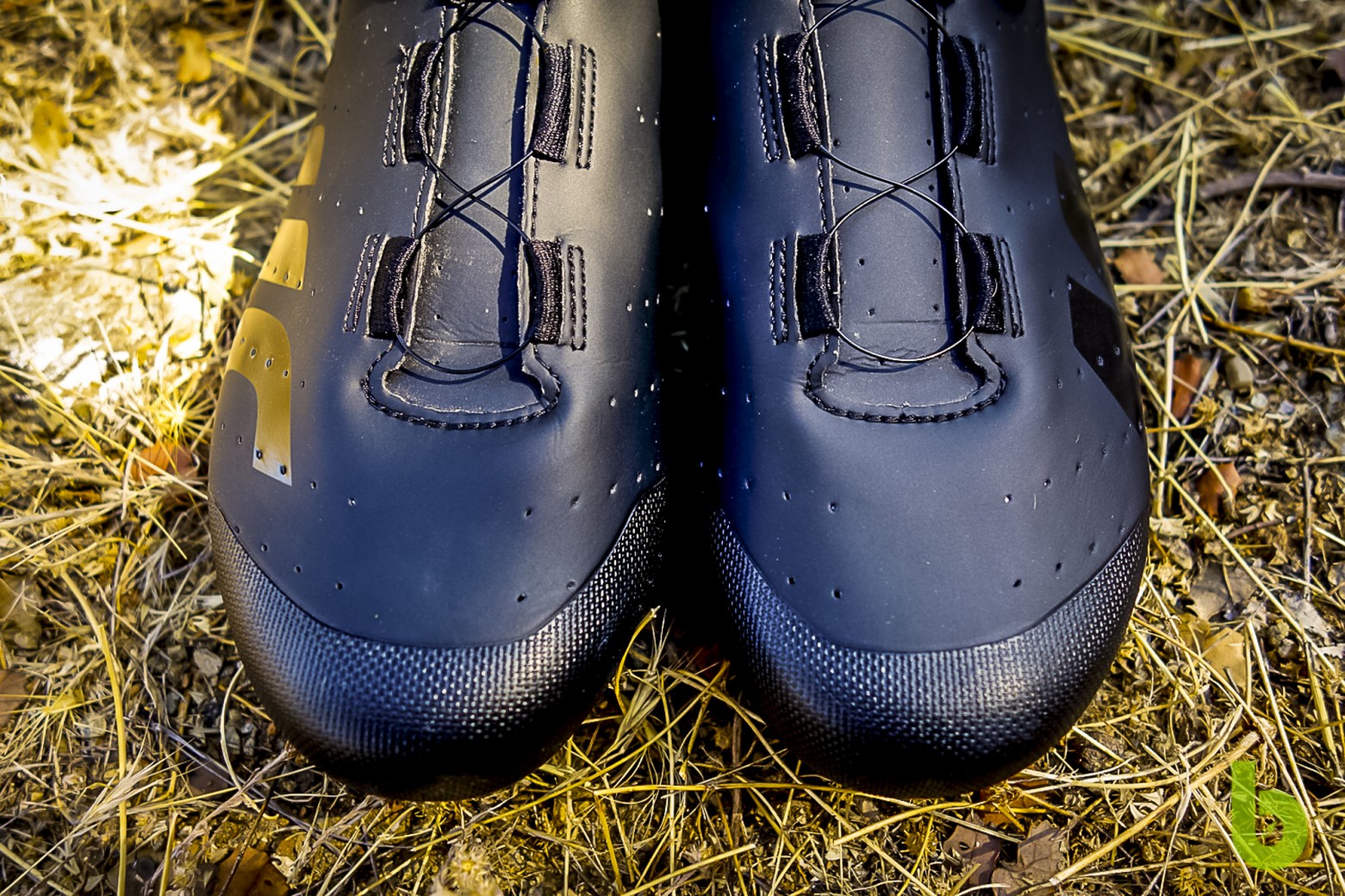 Having only one BOA made us fear that the adjustment could be impaired, but the closure has a lot of travel and just move your foot a little while we are tightening so that the foot is perfectly embraced.
The stiffness of the sole is the key and decisive factor for most mountain bikers. In this section the Mavic Crossmax BOA includes an Energy Grip Terra sole with an energy transmission rate of 40. It's true that this is not a carbon sole, but you don't need it. We've been testing them for several weeks and in no situation have we noticed them to weaken in stiffness or power transmission, yet they're very comfortable when walking with them, going down stairs with the bike on your shoulder or doing it on complicated paths where you have to climb over broken ground and push the bike. Contagrip® is generous and provides the necessary security and confidence when we are not pedaling.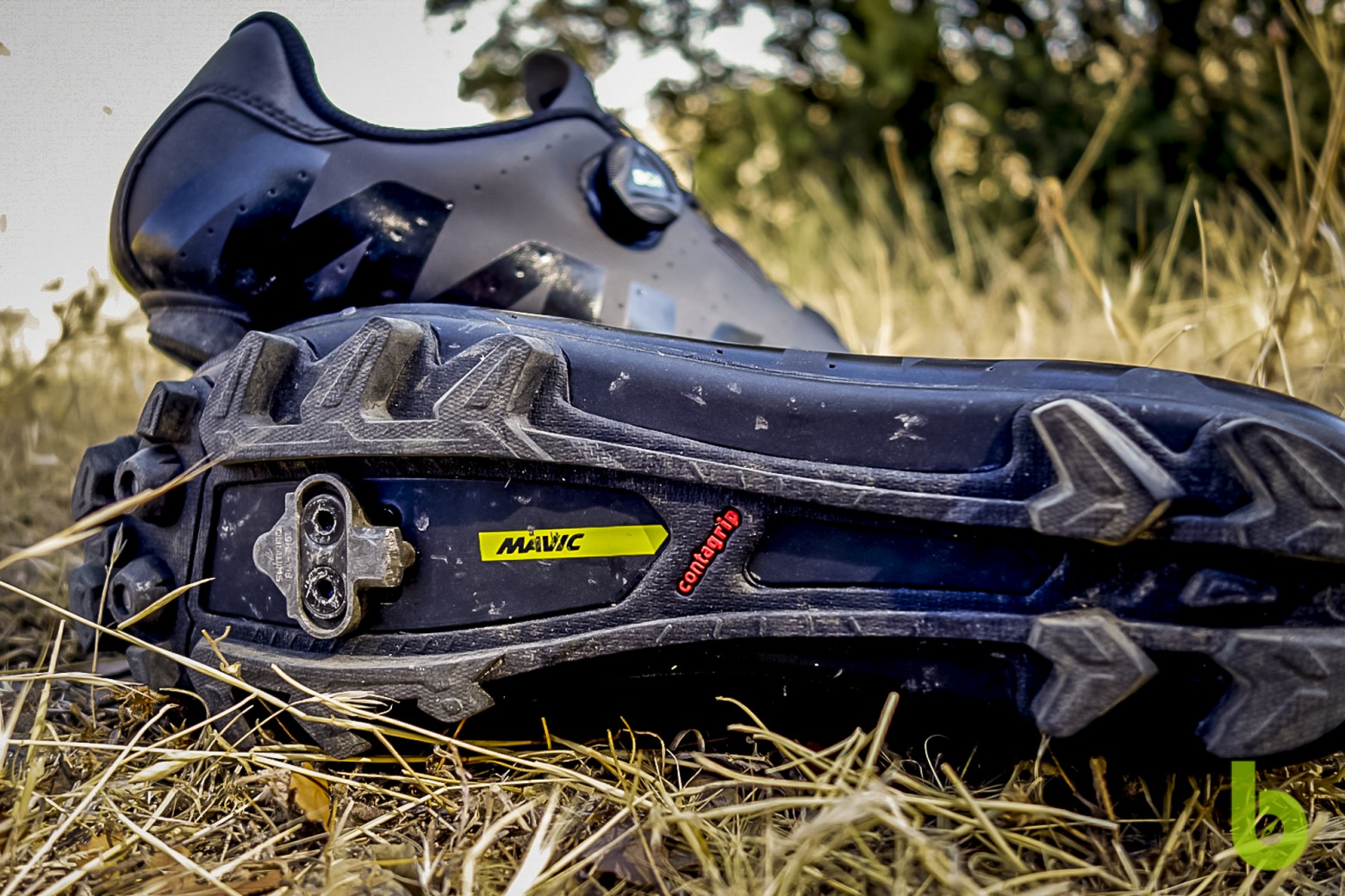 After several weeks of testing, the Mavic Crossmax BOA has become the most common cycling shoe for our outings, even ahead of some others that exceed them in price range, and that is not by chance. The extra toe space is really something that makes a difference for those of us with wide feet, and if its aesthetics captivate you you won't want to see others on your feet.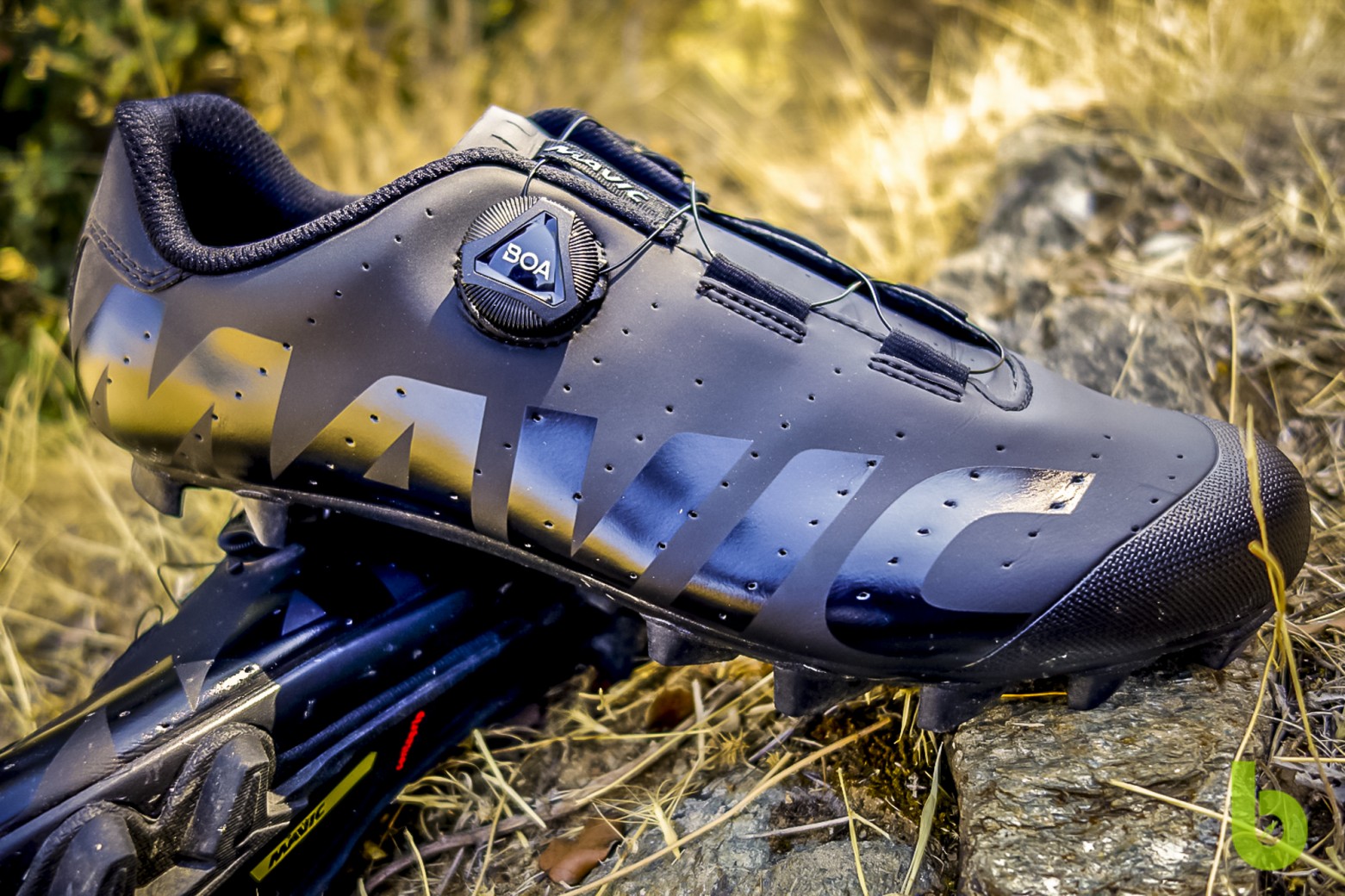 Mavic Crossmax BOA
XCO MTB shoes, also suitable for gravel
BOA® Fit System L6 closure
Wide toe 
Laser-microperforated synthetic outer fabric
Ortholite insole
Energy Grip Terra Sole with Contagrip® tread
Energy transmission rate: 40
Sizes: 36-48 ?
Weight: 310 g
Available in black or yellow
Price: 120€
More information