Giant Anthem Advanced Pro 29: World Champion Leo Páez MTB
In September 2019, Leo Páez was proclaimed XCM World Champion. We check the Giant Anthem of the Colombian rider for this season. A double suspension for highly technical terrain, which will be his main weapon this 2020.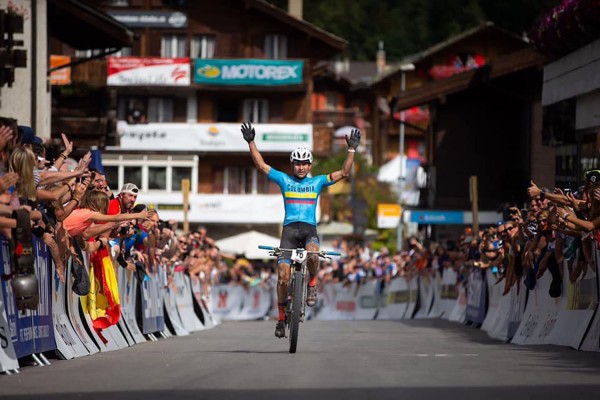 Giant Anthem Advanced Pro 29: Paez´s weapon
This season, which has certainly been altered but will have to be restored someday, Giant has once again endorsed Leo Páez. The Colombian rider has chosen the Giant Anthem Advanced Pro 29 as his main mountain bike to compete in 2020.
A pure carbon mountain bike with Giant's Maestro suspension, with great handling for the XC terrain. Handmade, Giant Anthem has made with an Advanced T-700 fiber for the frame, of course also in the rear angle.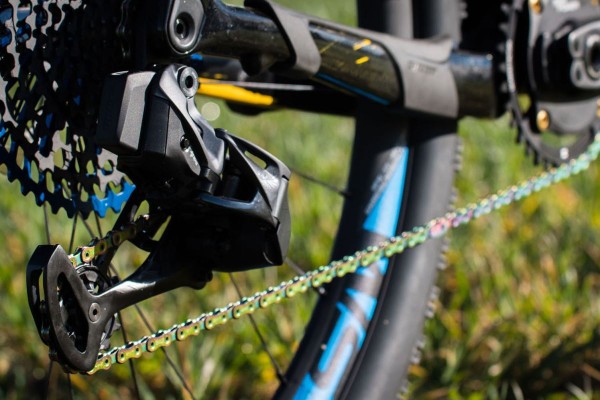 This axle tilts on a Fox Float Factory Live Valve with 90mm of travel. In front, although the commercial model of the Giant Anthem mounts a 100mm fork also from Fox, the Float SC Factory Live Valve, with FIT4 cartridge, Leo Paez's replaced this with a RockShox SID Carbon, also 100mm. The customer is always right, as you know.
But it keeps behind the Maestro system, which we have already talked about before, and which attempts to reduce the level of the rebound to improve the efficiency of braking but especially of pedaling, of traction.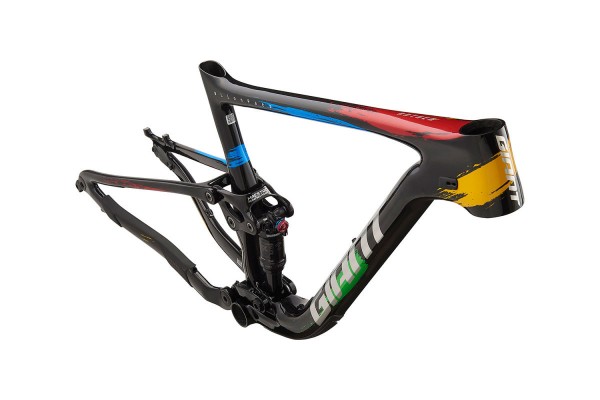 The chainstay length the Giant Anthem Advanced Pro 29 are quite short, 438mm, and the system closes the cranksets of carbon that Giant incorporated in this 2020 model, which replaced similar systems from previous editions made of aluminum. At the other end, the rear geometry rests on a wider hub. A trinomial, this one with short chainstays, hub width and double suspension with a Maestro system, which is about improving the response in more technical tests.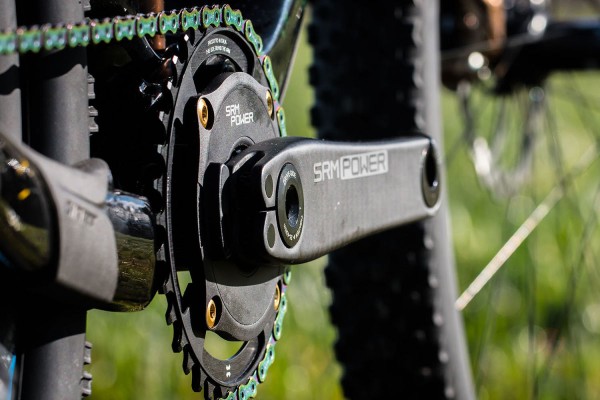 However, an aggressive point is always preserved by the Giant Anthem model. In this case is its angles: a construction with 69? in the head angle and up to 73.5? in the seat angle, improving its performance on XCM races.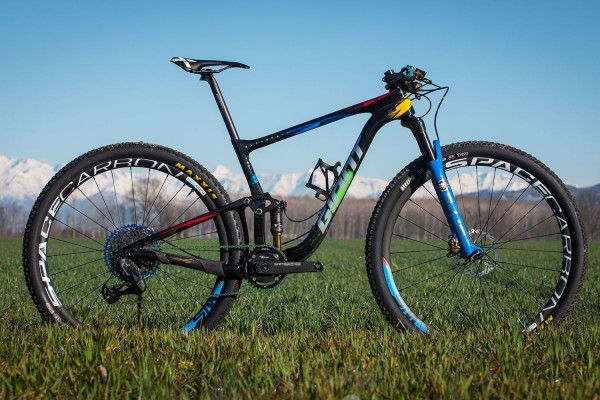 29 "wheels, of course, so his last name; and components also from the own brand. Mounted on SRAM, the XX1 Eagle for the commercial models, Leo also replaced this with the SRAM XX1 AXS, a necessary upgrade to compete at the highest level, as is his case. He also made two more changes to the components of the taiwanese "giant": Selle Italia SLR seat and Leonardi Factory handlebar. If you buy it, yours will have a Contact SLR seat and a carbon Giant Contact SLR XC handlebar.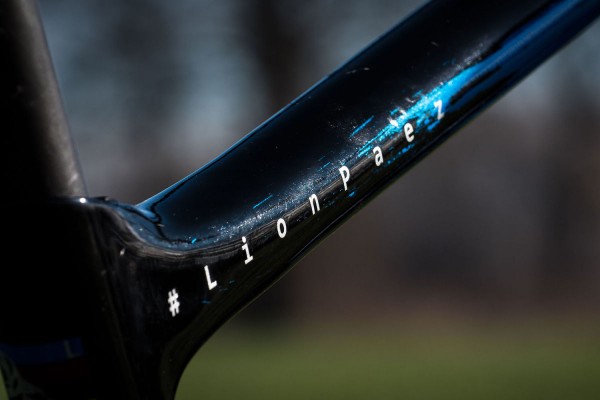 This Giant Anthem is manufactured in four sizes, S-M-L-XL, and is commercialized for an approximate price of about $9800. Leo Paez's has been personalized with Colombian colors.
Cómo Leo Páez se vistió de arcoíris con la Giant Anthem
A late champion. At 37 he touched the heaven in 2019, winning the XCM World Championship held, celebrates in Grachen, Switzerland. After two bronzes, the rainbow was his in a marathon after 15 years in Europe seeking that aim. It was not a small goal, but he ended up achieving it.
For now, we'll have to wait to see him to compete. All mountain bike events have been postponed for now. Even the Tokio Olympic Games and the Vallnord World Cup have been canceled until further notice.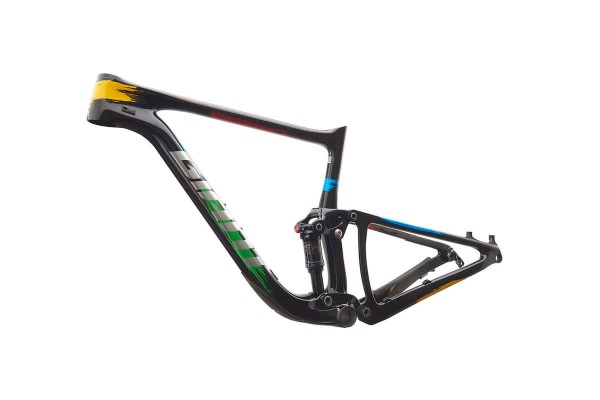 Leo Paez did it with the Giant Anthem, and at the peak of his career he recalled his very humble origins and his trajectory, quite hard until the XCM gold.
What did you think of this World Champion mountain bike? We read you on our social networks!