The largest study on injuries and health in Mountain Bike
Commissioned by the Enduro World Series, Napier University has carried out a 3-year project in which they have studied and compiled information on mountain bike injuries. A large number of amateur and professional bikers who competed in some of the Enduro World Series events have participated in the study.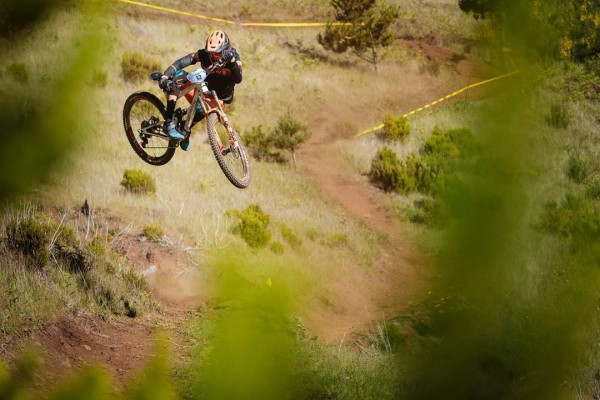 The most complete study on mountain bike injuries
Interesting data is extracted from this study. Of the 2,000 participants in the first part of the study only 8.9% were injured in any of the EWS races, and of that percentage 71% was due to falls and the rest was due to overloads or bad postures.
The study confirms that the parts of the body most affected by trauma were shoulders and clavicle, followed by hands, head, legs, elbows, knees and forearms.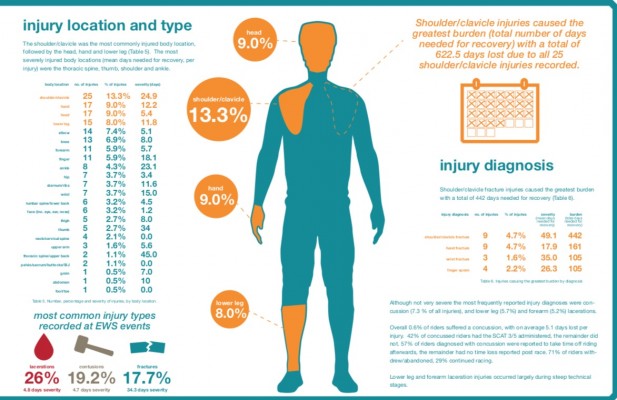 Of all the injuries that occurred in the study, 26% were cuts, 19.2% were bruises, and only 17.7% ended up in a fracture. Only 0.6% of the bikers who participated in the study suffered a concussion.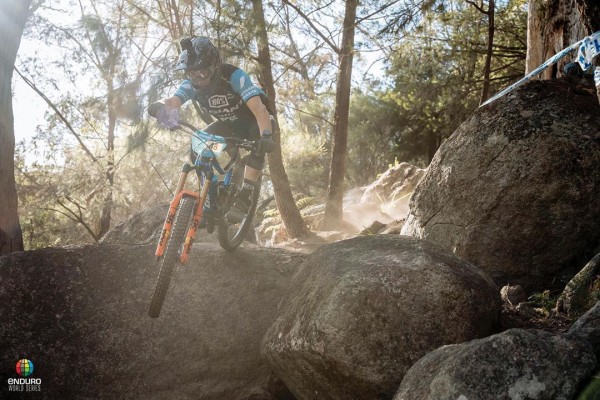 The study differentiates between professionals and amateurs (which they only participated in one EWS race), and dictates that in the amateur group the injuries occurred more during the previous training and among the professionals the injuries arrive more in the race.
Here you can download the full study with complete data on the percentages by type of injury and injuries by sex, age, etc