Interview with David Valero: "I said that if Tokyo went well I would prepare very well for the XCM World Championships"
He is currently the best Spanish XCO rider and the only one to have won 5 consecutive national titles, out of the 6 he holds in total. But David Valero has achieved his best sporting result this year by winning the bronze medal at the Tokyo Olympics. We were able to talk to him about this and other topics before facing the final part of the season.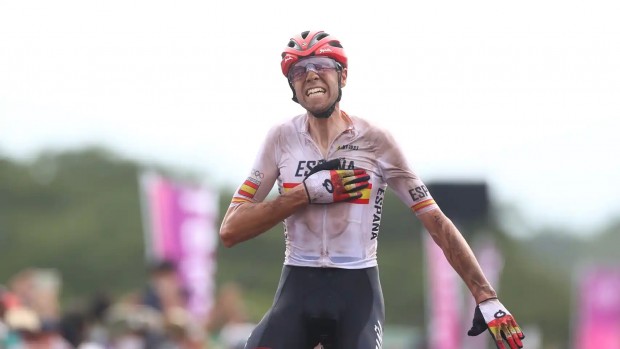 We talked to David Valero about his medal in Tokyo and his goals
First of all, where do you keep your Olympic medal? Do you see it every day?
Well, right now I take it with me to all the races, I have it in its box. It doesn't have a place at home yet, but right now we're very close (laughs).
You've already talked a lot about the race at the Tokyo Olympics, but we want to know how you felt when you got to Schurter, did you know you were going to overtake him?
Well, when I got to their group, the truth is that I was watching the race from behind and I could see that Vlad was approaching. Vlad is quite a dangerous rider in the last lap and there were already 4 of us in the fight for the medal, we weren't interested in another one. So I passed him and set a comfortable pace on the flat. Of course, Nino attacked me, but I held back to answer him soon after. I think Nino was holding back a bit to attack Anton and Koretzky but he wasn't counting on me.
And now, how do you feel after winning the medal? We suppose it's a dream come true, but what are your motivations now? Paris 2024?
In any case, there are still three years ahead and a lot of races. I want to take it step by step, first to get the points for Paris and then I'm looking for a good form at the World Championships and the World Cup, which are the most important races of the whole season. But yes, in the short and medium term Paris 2024 would be the goal.
Focusing more on the present, how will you face the last part of the season?
At the beginning of the year I planned the first part of the season until Tokyo, which was my main objective, and from then on I would see how to do things. After doing well in Tokyo, the truth is that I didn't have much motivation to prepare well for the World Championships or the European Championships or the last World Cup, but I have a thorn in my side, which is the Marathon World Championships. I said that if I came out of Tokyo well I was going to prepare for it very, very well and I will try to be at 100%.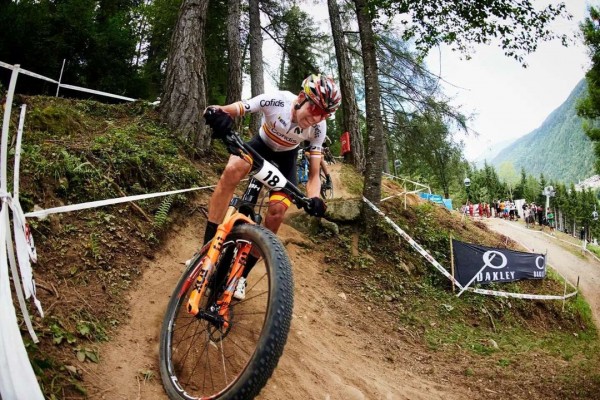 How do you see the World Marathon Championships for your profile? It is 4300 metres of elevation gain, something very different for a cross country runner. (The 2021 XCM World Championships will be held on 2 October in Capoliveri, Italy).
Yes, it is quite a long distance and very hard. I think in that respect it's 119km and 4300m of elevation gain. That's a lot of metres, but I think you'll see the wear and tear and how people are getting stronger and recovering. From what I've been told, the course is quite technical and very steep, the terrain is very similar to the Mediterranean. I can adapt well, but in 5 hours of racing a lot of things can happen.
Will we see you again at the Cape Epic?
Well, this year I thought about it at the beginning of the season, but the way things have been going it's been impossible, October is already very busy for me. But I would like to run the Cape Epic again. I don't know if I'll run it in the next 3 years, but it's a race that sooner or later I'll be back. I will come back to try to fight for it.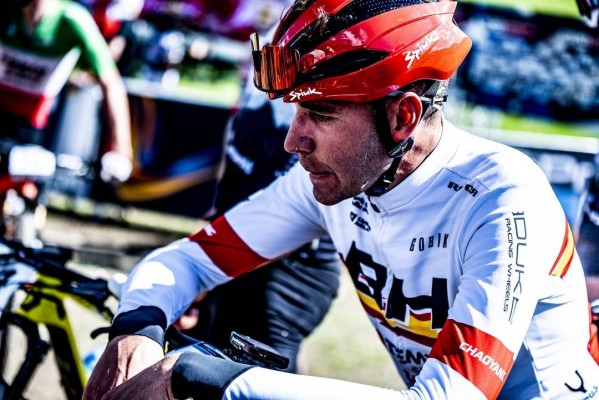 Let's talk about bikes, what do you think of the trend of 120mm travel bikes in the World Cup? Will this be something that will dominate the World Cup and mountain biking in general in the short term?
I think so. Right now all the brands are fighting for 120mm bikes and making the travels much lighter, both for forks and shock absorbers. The circuits are getting the idea that with a 120mm bike you can go downhill very well and especially for recovery. I think that in time they will become the norm. All the brands have their sights set on this and all the riders see that with these advances we are doing much better.
We have the feeling that the season is getting very long for many cyclists and some have had to pause or finish early, how do you see this issue? Is there too much pressure, travel and competitions, or is it something that any elite athlete has to get used to?
This year has been very special because of the Olympics, a lot of people have prepared thoroughly and did their best, but after such an important event, if you don't get the expected result, it takes its toll and fatigue and tiredness increases. Before, you had to get a good peak of form to qualify and be able to be in Tokyo and that's when we used up a lot of energy, then you have to do one thing after another and we haven't had time to rest. But well, I think next year will be much worse with 9 World Cups, we will have to cancel many other races that are not World Cups.
Finally, we would like to ask you about the Short Track. We know it's a race that doesn't benefit you, but how does the rest of the grid see it? Do you think that, as in the World Championships, it could become again an independent race in the World Cup that doesn't have to compete in a compulsory way?
At the end of the day, it's a race that offers a great spectacle for the people. RedBull is interested in having the top 40 in the ranking and they will continue to combine it. It doesn't benefit me much, the 3 years I've been racing it I could have been in the top 10 in the World Cup and the Short Track penalises me. In the end these are the new races and you have to adapt.