Kate Courtney recognised Paola Pezzo and didn't hesitate to ask for an autograph
In Capoliveri, we saw Kate Courtney win again with great authority. From the start she took the lead and did not give up the position until the finish line. The best version of Courtney seems to be back in competition and let's hope so because it will be synonymous of spectacle for this season. But after the competition there was an unforgettable encounter between her and Paola Pezzo.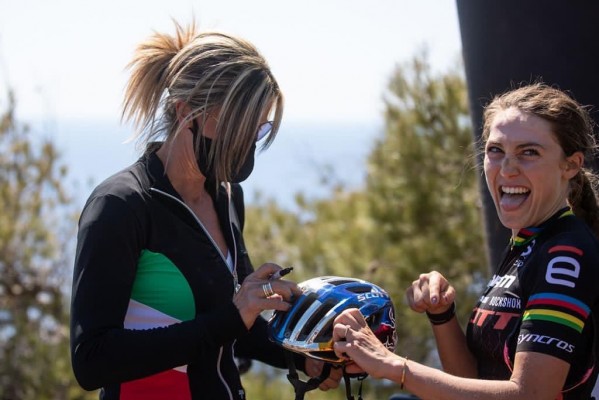 Kate Courtney asks Paola Pezzo for an autograph
When the Italian Paola Pezzo became the first mountain biker to win a gold medal at the 1996 Olympic Games in Atlanta, Kate Courtney was not even one year old. Pezzo would win yet another medal after that and became forever the reference MTB rider of the 1990s.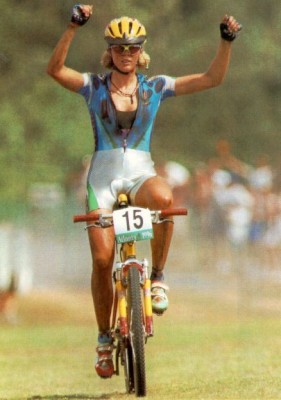 But the age difference doesn't seem to have stopped Courtney from recognising the Italian MTB legend during the last race in Capoliveri. And Kate did what any fan would do, ask for an autograph. The Italian media pianetamountainbike.it captured the moment in this video.
If the other day we were talking about the importance of jerry cans in cycling, this is another example of how the passion for the sport continues even after winning a World Championship, as in the case of Kate Courtney.