Keys to winning a MTB World Championship
In 2018, mountain biker Kate Courtney made her debut in the elite category of the XCO, but after a discreet season in the World Cup events, she won the rainbow jersey at the World Championships in Lenzerheide, Switzerland. How did she succeed? She explained the key points herself.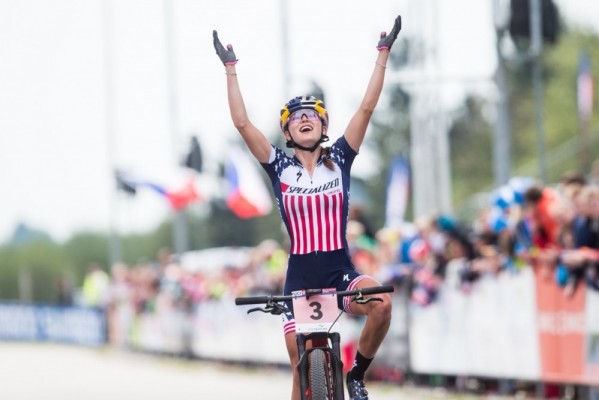 Kate Courtney and the keys to becoming World Champion
Global Mountain Bike Network's YouTube channel has interviewed two World Champions like Kate Courtney at XCO, and Annemiek Van Vleuten on the road. They were asked about how they managed to become World Champions. We focused on the answers of the American, because in 2018 it was a real surprise that she won the title as it was her debut year.
Courtney explains that when she won in 2018 many people thought it was a surprise and she admits that she felt that way herself. But right after that she makes it clear that a World Championship is not something you get just by being lucky one day. In her case, she confesses that it was the result of 10 years of daily work, since she was 14 years old.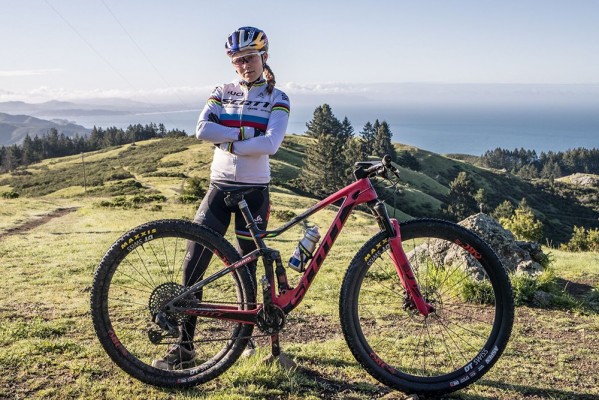 As a curiosity, in the middle of the conversation, Courtney gives some interesting facts about his physical condition, such as that his heart rate at rest is 45 bpm, his maximum frequency is 196 bpm, or that his maximum power achieved in sprint was 1000 watts. For her, in a normal week of training she accumulates 17 to 25 hours on the bike but she warns that there are also weeks of 30 or 40 hours, and to that we should add 2 or 3 days of work in the gym.
But after all this data, Kate Courtney gives two very honest reasons that were key for her to win the World Championship in her debut year. The first one was that all the preparation of that season focused her on the World Championship and the second one is that she competed without any pressure. 
Although these are strong reasons we know that they would not be enough for most cyclists who want to win a World Championship in their first year, and the proof that Kate Courtney is an outstanding cyclist, is that in 2019 she won the World Cup. Now it's a competition that can't be won in a single day, but you have to be the most consistent throughout the season to win it.