Van der Poel wins on the road after more than a month without competing
Since his crash at the Tokyo Olympics, Mathieu van der Poel had not raced again, but a month and a half later he took the start line of the Antwerp Port Epic and was the first to finish. Van der Poel won again on the road bike on what was supposed to be a testing day.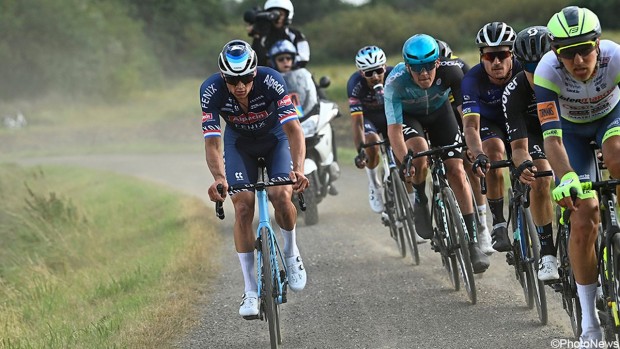 Mathieu van der Poel wins the 2021 Antwerp Port Epic
In just a few years, the Antwerp Port Epic has made a name for itself among the most important one-day races in Belgium. Its 36 km of hard-packed sections and 28 km of pavé have made it a very attractive race for amateurs and cyclists, and it is here that Van der Poel has decided to make his comeback.
Initially, the Antwerp Port Epic was supposed to be a test ahead of the World Championships and Paris Roubaix where Van der Poel wanted to see if he was able to compete again without the back pain that had kept him away from the race preventing him from performing at his best. But the Dutchman did not start conservatively at any time and took the victory after getting into a breakaway of 12 riders, attacking with 25 km to go and managing to beat his compatriot Van der Hoorn in the final metres.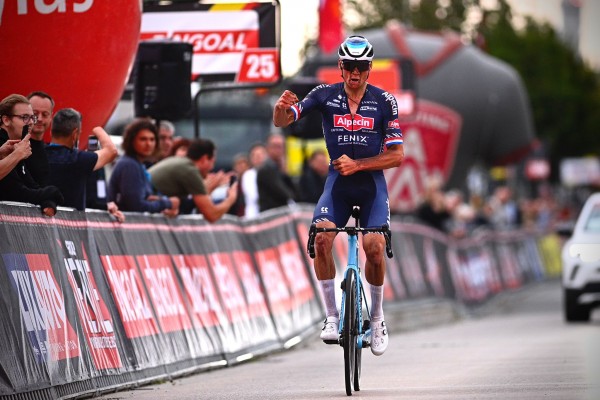 After a first breakaway in the opening kilometres, Mathieu van der Poel took it upon himself to get to the head of the race and organise a much larger breakaway of up to 13 riders, including three team-mates from Alpecin Fenix. 
Although Van der Poel himself said before the start that he still had some discomfort in his back, the truth is that in the race they didn't seem to slow him down even on the cobblestone and dirt sections. And with 25 kilometres to go, he once again launched another attack to catch his compatriot Taco van der Hoorn. The two riders got on well together and built up a big lead over the chasing group.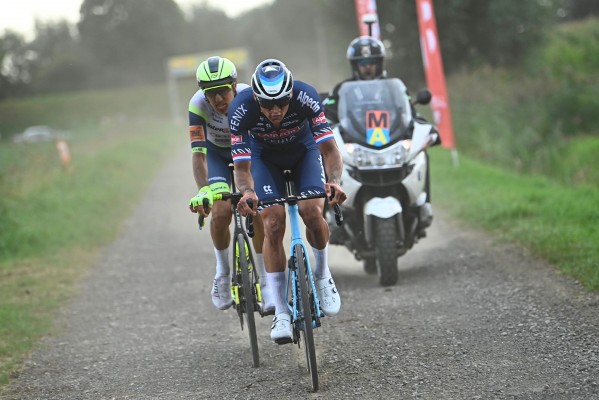 Van der Hoorn, aware that he was not interested in the sprint, launched a tentative attack with 2 kilometres to go, which Van der Poel quickly caught to leave his compatriot directly behind and head for victory.