This is how the UCI performs a mechanical anti-doping control in the MTB World Cup
As happens in road competitions, for years the UCI has taken extreme measures to detect motors in mountain bikes of any competition. In the last World Cup in Val di Sole, we could see firsthand how one of these mechanical anti-doping controls is carried out.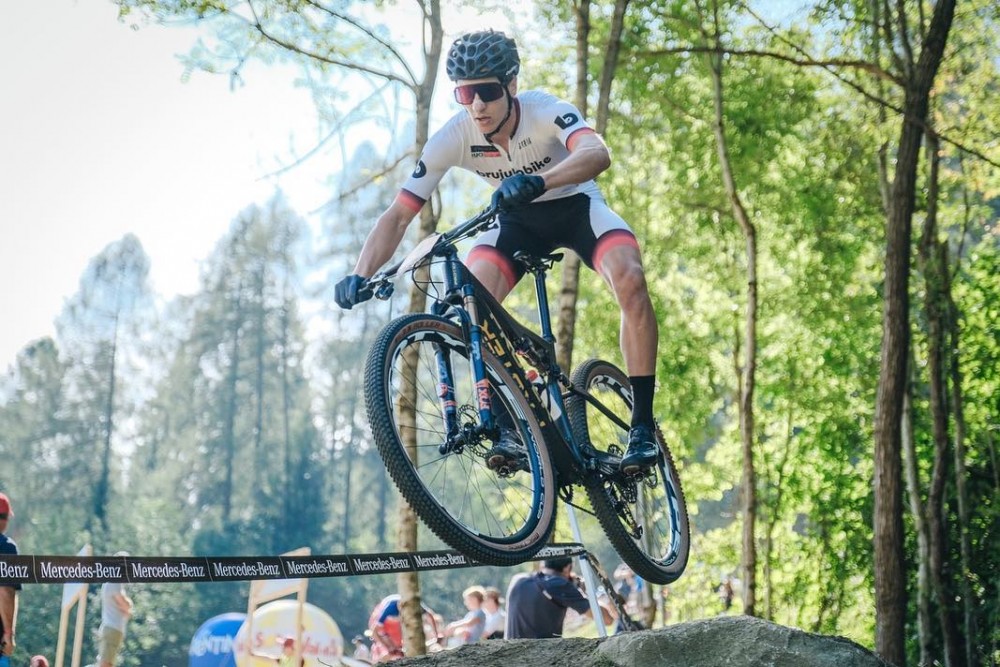 This is a control of the UCI to detect motors on mountain bikes in the World Cup
The history of mechanical doping dates back to 2005 according to some sources, but so far the only case detected in professional cycling was in 2016 when an engine was found on the bike of Femke Van den Driessch, a Belgian U-23 cyclist. Since then the UCI has redoubled efforts to try to detect any hidden mechanism that can benefit a cyclist, whatever the category.
In the Val di Sole World Cup, the winner of the U-23 category, Vlad Dascalu, (Brújula Bike Racing Team) was one of those selected by the UCI commissioners to review his mountain bike. This was the process.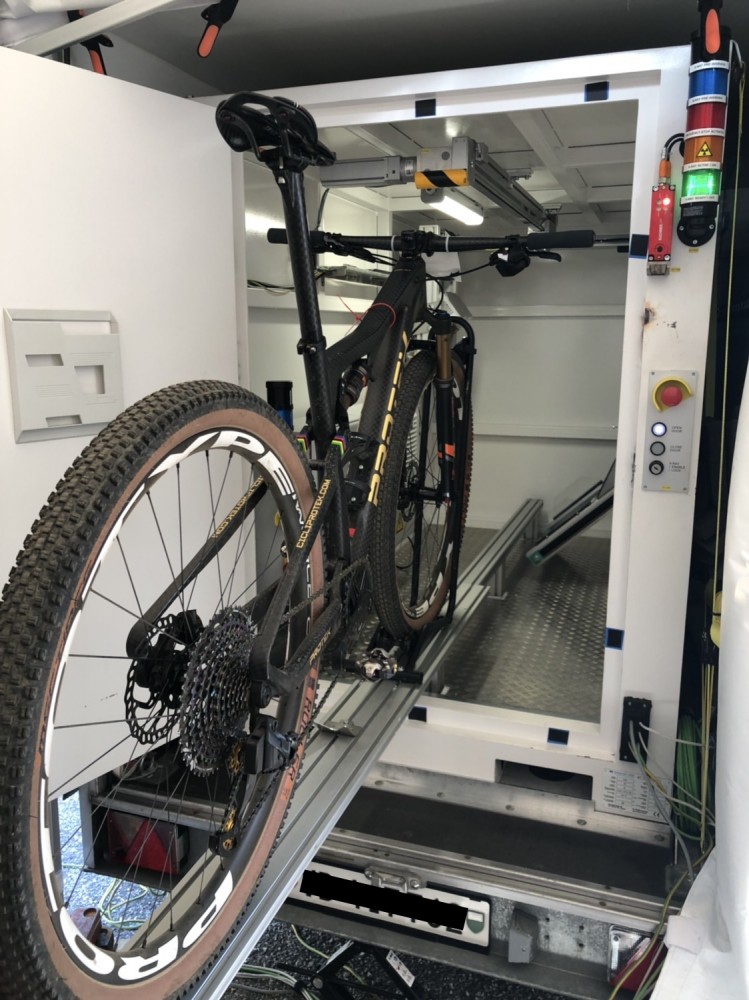 Just as he reached the finish line, while the celebrations of winning the victory were taking place, a UCI commissioner approached the Protek FS Team of Dascalu and put a red seal on it. At the same time, the commissioner would no longer be separated from the bike in the whole process.
Then the mountain bike together with the cyclist are directed to an area where an X-ray cabin is installed. There, and in the presence of the cyclist and his team at all times the mountain bike is scanned in search of anomalous mechanisms.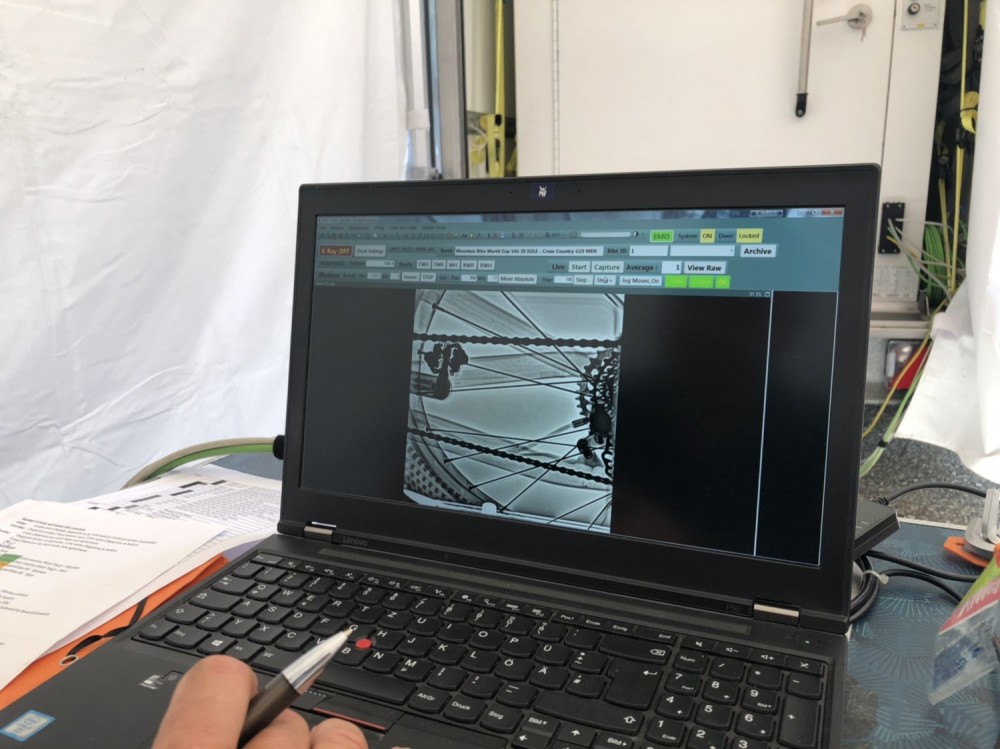 The ICU itself has recognized on some occasions that they have evidence that there are at least 3 types of mechanisms for mechanical doping: electromagnetic wheels and motors inserted in bushings and bottom bracket spindles. That is why the areas of the mountain bike where the commissioner put more interest were the front and rear bushings, and the bottom bracket spindle.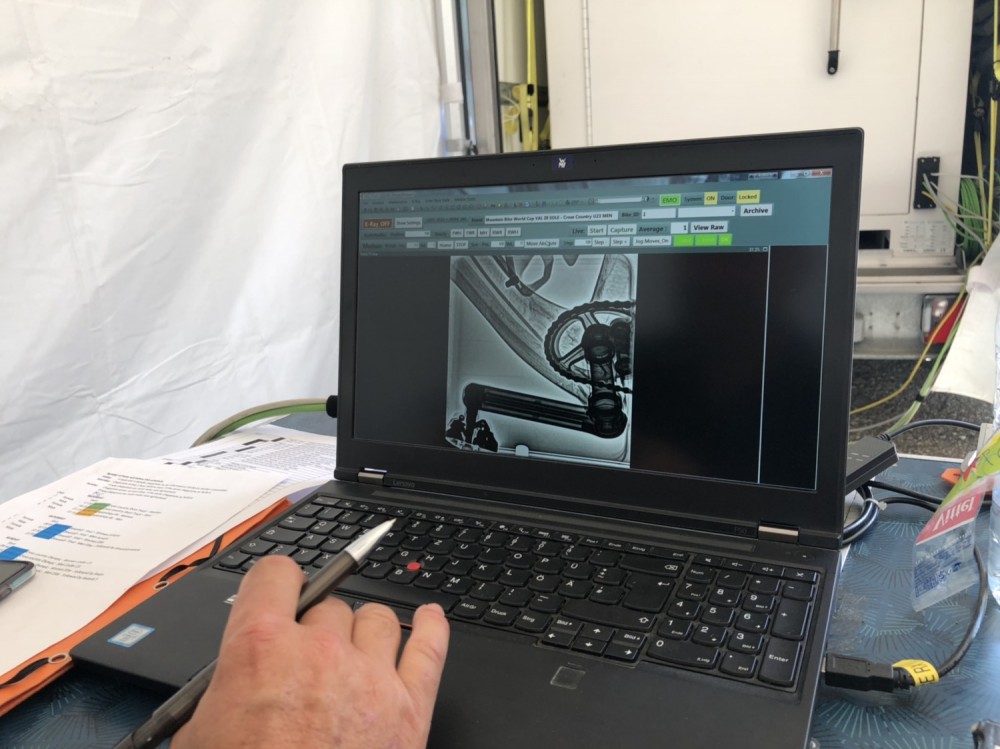 After the visual examination through the scanner, the commissioner gave a compliant result, but he could also have chosen to disassemble the mountain bike if necessary.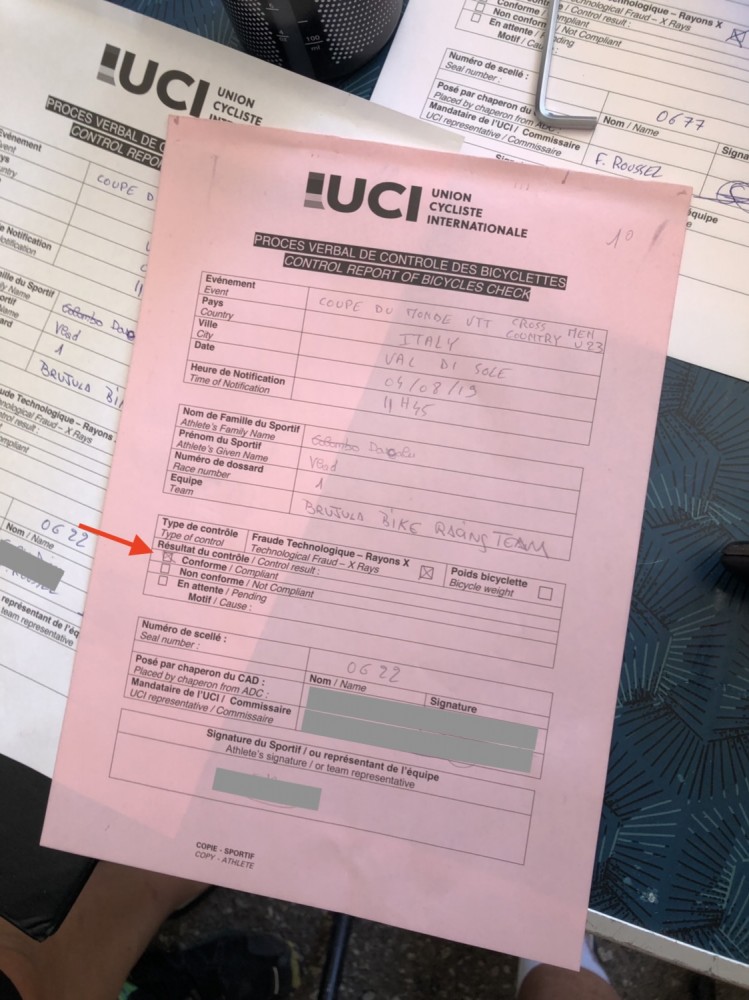 In total, during the Val di Sole World Cup, 22 controls were distributed between the Short Track and the XCO race, all with a compliant result. In these controls the mountain bikes of Van der Poel or Filippo Colombo, among others, were selected.