Nino Schurter will compete in the 2021 XCM World Championships and will try to go for the double
The 2021 XCM World Championships will be held in Capoliveri on 2 October, and among the specialists in the marathon speciality will be Switzerland's Nino Schurter. He has just been proclaimed XCO World Champion, but he wants to win the double. This has been announced by the World Championships organisers.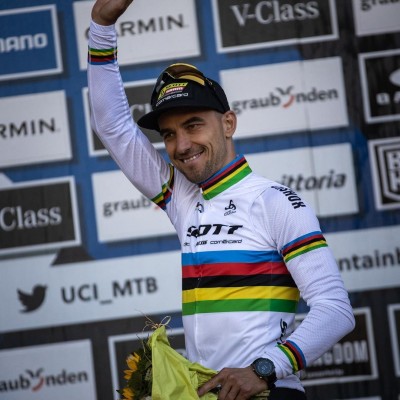 Nino Schurter to compete in the 2021 XCM World Championships
Nino Schurter will compete for the UCI XCM World Champion title on Saturday 2 October on the Island of Elba. The nine-time UCI World Champion (XCO), Olympic Champion, European Champion and multiple World Cup winner has chosen this season to go for one of the few remaining titles on his record.
The race is set to be one of the toughest courses in a World Championship so far. The route includes an initial loop, followed by a 35km lap that will have to be repeated three times by the men and twice by the women, ending with a final section that will lead to the finish line on Corso Italia in Capoliveri. For the men it will be 115 km with 4,500 positive metres, while for the women it will be 85 km with 3,200 positive metres.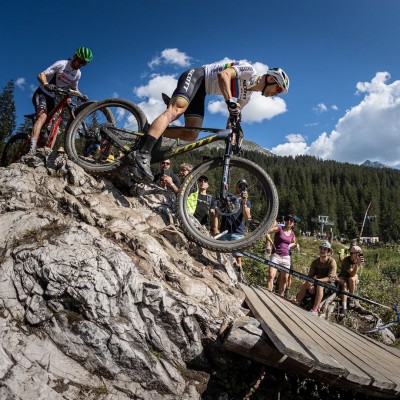 The course doesn't look ideal for XCO specialists, as the race is expected to last over 5.5 hours. But Schurter is used to the fact that he is capable of winning anything, and if N1NO has decided to take part, it is certainly not just to show off.
In addition, the SCOTT SRAM team knows Italy and Tuscany in particular very well and have a training base in Massa Marittima (GR), from where they very often travel to the island of Elba to train on the amazing trails offered by this mountain bike paradise.
Among the favourites for the victory will also be the Spanish David Valero as he confirmed in the recent interview we had with him. Now the only doubt we have is whether Schurter's decision will mean that the Swiss will not be in the last World Cup race at Snowshoe.