This is what N1NO has answered to all those who thought he was already retired
Nino Schurter's victory at the World Championships in Val di Sole was a fantastic surprise for many. It was something that could happen, but the truth is that most of us were thinking of other names before him to win this World Championship. This is how N1NO answered to all those who thought he was already retired.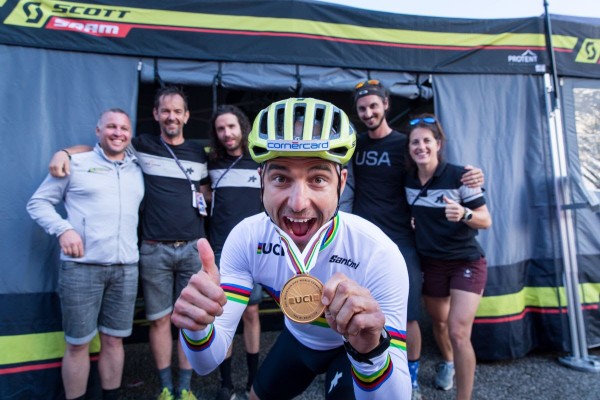 Nino Schurter after his ninth World Championship: "I'm still here!"
The arrival of stars such as Van der Poel and Tom Pidcock, the incredible form achieved by other riders such as Mathias Fluckiger, and the inevitable passing of the years, could be attributed as the main causes of the break in victories for Nino Schurter.
But the truth is that even at his lowest point of performance, Schurter won a European Championship in 2020 and has just taken the World Champion's rainbow jersey for the ninth time. Two titles that any professional cyclist would like to have in his collection.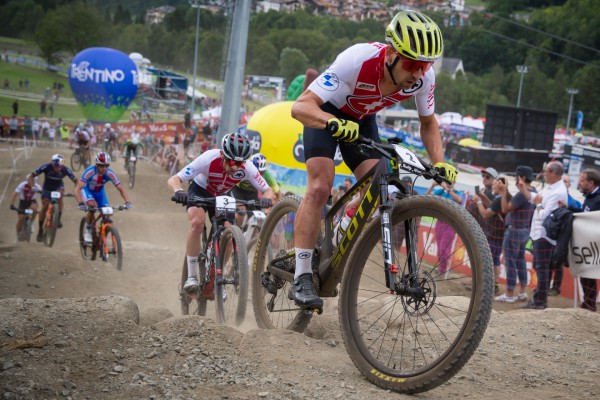 To all the fans who saw Nino Schurter's absolute domination from 2015 to 2018 fade over the last two seasons. And for those who thought he was already retired, Nino has dedicated these statements:
"It's been a difficult 2021 season for me. Especially with the Olympics not going my way. Therefore this World Champion title is among the most important ones of the 9 I have in the books now. It's not just another title. It's a big release to know I'm still capable of winning big races. I did believe in myself and had people around me supporting me in this. But there were also a lot of people who called me off after not winning anymore. They've now got a reminder: I'm still here!"
With these words and Nino's great performance in the World Championship, all the expectation is now on whether he will be able to win one of the two remaining World Cups, which would equal the number of victories of Julien Absalon, the current record holder.