Results and qualifiers for the 2021 XCC World Championship final
The 2021 MTB World Championships in Val di Sole have started with the men's qualification for the final in the Short Track category to be held next Thursday 26th August. The qualification has been divided in 2 rounds that has left us some first impressions about the condition of the favourites and the 40 classified for the final.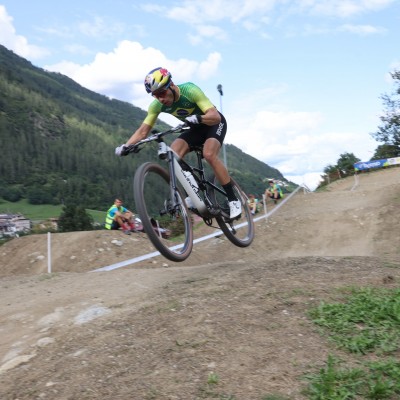 Qualifiers for the 2021 XCC World Championships in Val di Sole
Due to the fact that there were too many entries for the first UCI XCC World Championship, the organisers have made a preliminary classification in 2 heats of 7 laps each on a circuit of less than 1km. 
Only the top 20 in each classification will be in the final.
Results and qualifiers first round
HATHERLY Alan RSA 19:47
COLOMBO Filippo SUI +0:04
WAWAK Bartlomiej POL +0:05
CINK Ondrej CZE +0:07
MAROTTE Maxime FRA +0:14
SCHUERMANS Jens BEL +0:18
LINDBERG Jonas DEN +0:23
DUBAU Joshua FRA +0:38
BRAIDOT Daniele ITA +0:45
BERTOLINI GioeleITA +0:46
OLIVER Ben NZL +0:49
FUMIC Manuel GER +1:01
FOIDL Maximilian AUT +1:10
VROUWENVELDER Luke USA +1:14
DELICH PARDO Nicolas CHI +1:16
HARING Martin SVK +1:17
TITARENKO Dmytro UKR +1:19
ORSCHEL Tyler CAN +1:19
DAVOUST Stephan USA +1:35
ULIK Matej SVK +1:57
MIRANDA MALDONADO Sebastian CHI -2LAP
GOTARDELO MULLER Guilherme BRA -3LAP
AVILES GANGAS Pedro CHI -3LAP
DNF COCUZZI JulianoBRA DNF3
DNF AGOSTINELLI Alessio ITA DNF2
DNF GRIOT Thomas FRA
Results and qualifiers second round
COOPER Anton NZL 20:17
AVANCINI Henrique BRA +0:02
BLEVINS Christopher USA +0:02
CARSTENSEN Sebastian Fini DEN +0:03
BLUMS Martins LAT +0:04
BRANDL Maximilian GER +0:06
COLLEDANI Nadir ITA +0:11
SCHEHL Niklas GER +0:13
COCUZZI Luiz Henrique BRA +0:21
ULLOA AREVALO Jose Gerardo MEX +0:21
GAZE Samuel NZL +0:22
DISERA Quinton CAN +0:28
HAEGSTAD Erik NOR +0:29
DISERA Peter CAN +0:29 
FORTIER Marc Andre CAN +0:29
SKARNITZL Jan CZE +0:32
KERSCHBAUMER Gerhard ITA +0:42
KONIAIEV Oleksandr UKR +0:46
BASTOS GALINSKI Ulan BRA +0:50
BEERS Matthew RSA +0:50
NAGLIC Rok SLO +1:22
du TOIT Arno RSA +1:38
de REZENDE JUNIOR Edson Gilmar BRA -1LAP
ADAOS ALVAREZ Franco Nicolas CHI -2LAP
DNF FINCHAM Sean CAN DNF7
DNF VASTL Jan CZE DNF2
DNF  FARIAS DIAZ Patricio CHI DNS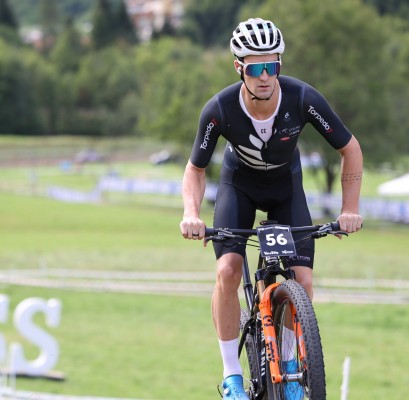 As we have already said, Mathieu van der Poel will not take part in the World Short Track Championships. He was the undisputed favourite but a back injury has prevented him from taking part in this World Championship. In addition, big names like Mathias Flueckiger or Nino Schurter, among others, have decided not to take part in the XCC World Championship and to save their energy for the XCO race on Saturday.
Here you can find all the information about timetables, circuit and where to watch the 2021 World Championships in Val di Sole.