RedBull Rampage announces participants and change of location
Last year was undoubtedly a sporting year marked by the suspension of many events. Among them, the RedBull Rampage. But this year there will be a RedBull Rampage 2021 and we already know the 15 participants.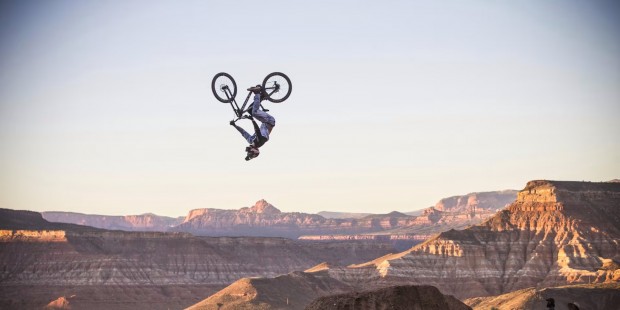 RedBull Rampage 2021 is back
Everything is scheduled for after the summer. More specifically, the 20th edition of the RedBull Rampage will start on the 15th of October. This already legendary event is getting older and will reach the double tenth edition in 2021.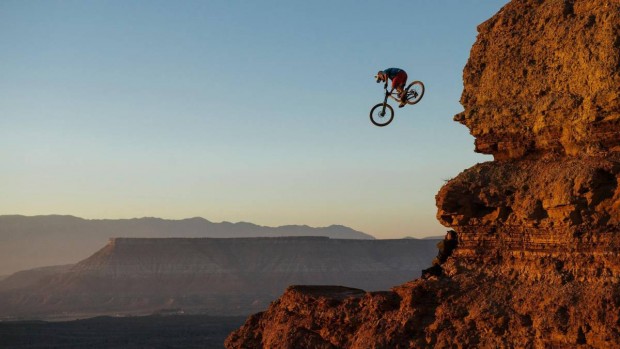 It's a long way back from 2001, when some crazy Red Bull guys decided to create the most spectacular wilderness freeride event in history. It's been a long time since then, but the format remains the same: a group of crazies hurtle down a mountain in desert landscapes and deal with a never-ending stream of curves, ramps and motorless flights.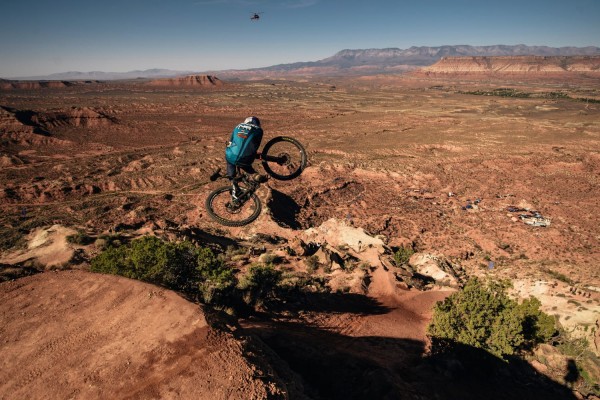 The desert environments will experience a week of preparation, track knowledge and training before launching into an all-or-nothing off-ramp on 15 October at RedBull Rampage 2021.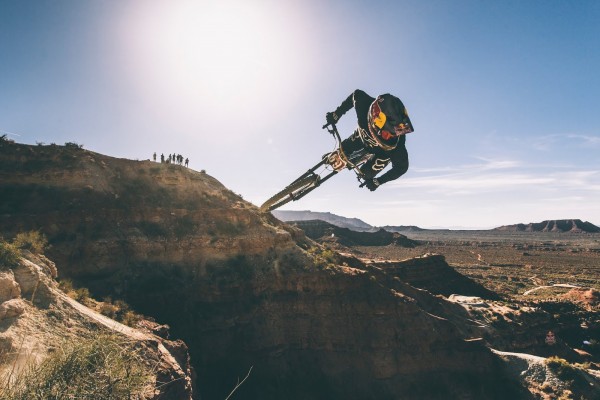 RedBull Rampage 2021 Participants
The venue for this year's event has been announced to be different from previous years, although it will still be some southern desert environment in Virgin, Utah, USA. We will see the 15th RedBull Rampage champion win there. Yes, it's been 20 years but not all of them were Rampage.
Here is the list of the 15 participants for the RedBull Rampage 2021, of which the top 10 earned their place automatically last year and 5 more have been invited by the event. In addition there are another 5 alternate riders in case any of the chosen riders cannot participate.
Qualified bikers:
Brendan Fairclough (GBR)
Szymon Godziek (POL)
Tyler McCaul? (USA)
Ethan Nell (USA)
Brett Rheeder (CAN)
Brandon Semenuk (CAN)
Carson Storch(USA)
Kyle Strait? (USA)
Vincent Tupin? (FRA)
Tom Van Steenbergen (CAN)
Guest bikers:
Andreu Lacondeguy (ES)
Jaxson Riddle (USA)
Kurt Sorge (CAN)
Brage Vestavik (NOR)
Cam Zink (USA)
Substitutes
Thomas Genon (BEL)
Emil Johansson (SWE)
Reed Boggs (USA)
DJ Brandt (USA)
Antoine Bizet (FRA)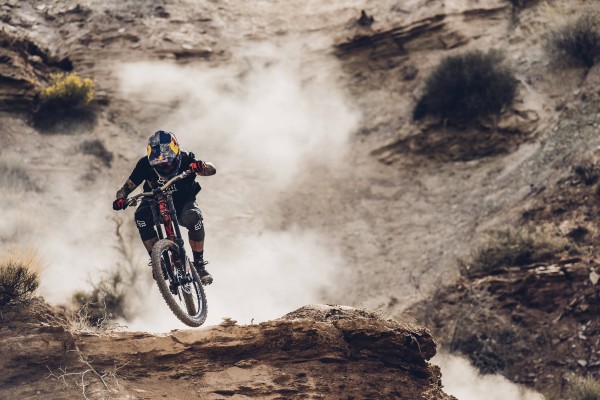 RedBull Rampage Winners
Of all the editions, only 9 names managed to win the race. In that first edition in 2001, practically all of them were Americans. Wade Simmons won it. But the line-up has changed a lot. So much so that, as there are also deserts in Spain, we have a champion like Andreu Lacondeguy, who in 2014 came close to perfection with a 99.25.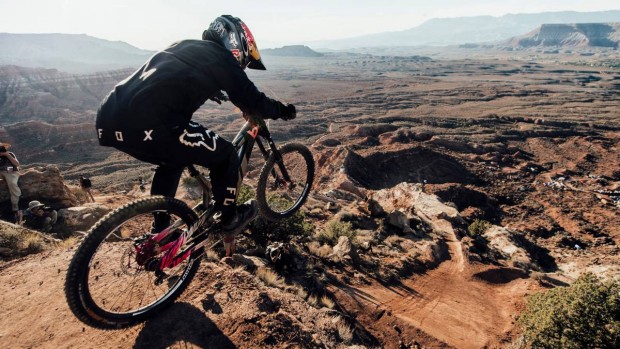 Of course, the most successful is Brand Semenuk. He won the last edition, the 2019 edition, and completed his hat-trick. He is only matched by his Canadian compatriot, Kurt Sorge.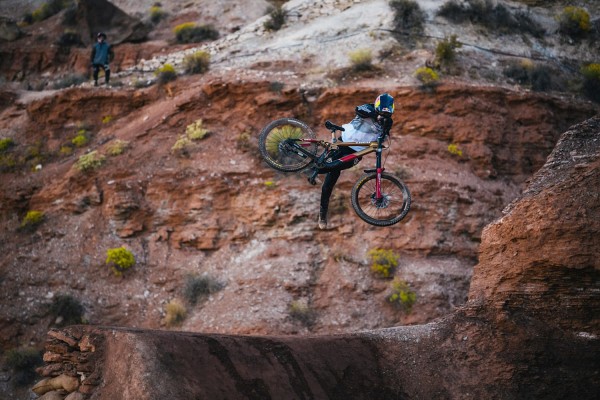 While waiting for all the final confirmations, we can always watch the best of the last few editions on Red Bull's own website. It never hurts to watch a bunch of crazies throw themselves down a mountain with no shield other than their ability to avoid obstacles and perform aerial tricks. It will be available on RedBull TV, in the app, on the internet and on online platforms.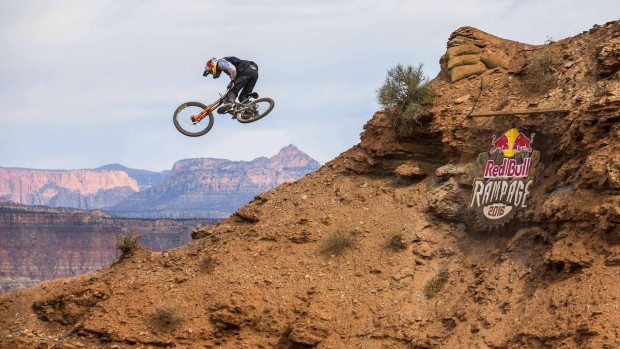 The organisation's director, Todd Barber, lamented the cancellation of last year's RedBull Rampage due to the coronavirus, stating that "it was impossible to bring riders and their equipment to the event and at the same time ensure the safety of everyone, including the Southern Utah community," he said, and welcomed this edition, which is now a reality. So mark your calendars for 15 October if you want to learn that you can fly on a bike without being ET.