Filippo Colombo wins the Cà Neva Trophy beating Sarrou
The third round of the Italia Bike Cup came to the Italian town of Stevenà di Caneva with the Cà Neva Trophy. A race with UCI category 2 in which there was a good representation of the best international XCO with the presence of the World Champion and some of the best teams, such as Cannondales Factory Racing, Specialized Factory Racing or Absolute Absalon, among others. French champion Lena Gerault and Swiss Filippo Colombo took the victory.
Filippo Colombo and Lena Gerault were the fastest in the 2021 Cà Neva Trophy
Brazilian Henrique Avancini, one of the big favourites for the Cà Neva Trophy, announced at the last minute that he was not going to take the start. But that was no reason to miss a great race in which the rainbow jersey of Jordan Sarrou was the reference for all the rivals.
However, the star of the day was the Swiss Filippo Colombo (Absolute Absalon) who once again showed that at 23 years of age he is capable of leading a high level race without looking back. Colombo first managed to go solo, open a gap and be able to manage the gap when behind him was a Jordan Sarrou who, after a bad start, launched a powerful chase that he could not finish.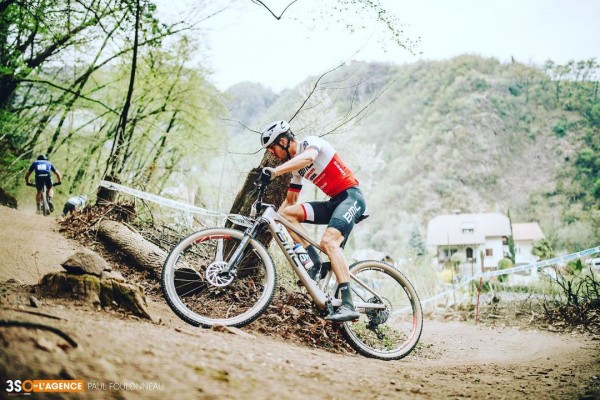 Filippo Colombo finished with a long wheelie as the winner of the Cà Neva Trophy, with Jordan Sarrou in second place just 10" behind. South African Alan Hatherly of Cannondale Factory Racing closed the podium. With this result, Sarrou still holds the leader's jersey of the Italian Cup.
Filippo Colombo ABSOLUTE ABSALON
Jordan Sarrou SPECIALIZED RACING
Alan Hatherly CANNONDALE FACTORY RACING
Simon Andreassen CANNONDALE FACTORY RACING
Gerhard Kerschbaumer SPECIALIZED RACING
In the women's race, Chiara Teocchi (Trinity Racing) took the lead in the first laps, closely followed by the current French champion Lena Gerault (VCA ANJOS ASTERION) and a little further back by Belgian Githa Michiels, who was competing with the national team, and Austrian Laura Stigger (Specialized Racing).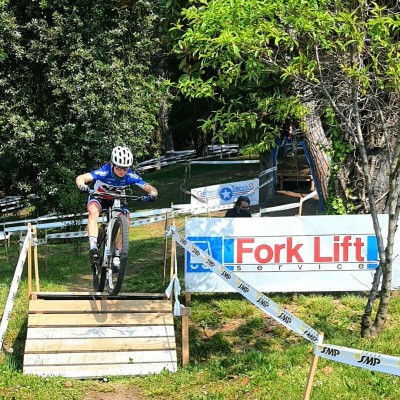 The race was decided on the fourth lap when Gerault managed to break away from Teocchi to start her ride to victory. Behind Laura Stigger was 43" away from the lead, in fourth position, when she started a great comeback to overtake first Belgian Michiels and then Italian Teocchi.
At the finish, Lena Gerault entered as the winner of the race with 10" over Laura Stigger, second, and more than half a minute over Chiara Teocchi who closed the podium.
Lena Gerault VCA ANJOS ASTERION
Laura Stigger SPECIALIZED RACING
Chiara Teocchi TRINITY RACING
Githa Michiels BELGIAN CYCLING TEAM
Eva Lechner ASD TEAM BRAMATI TRINIX FACTORY