Greg Minnaar becomes DH World Champion at almost 40 years old, Myriam Nicole wins the women's race
France's Myriam Nicole and South Africa's Greg Minnaar have just won the 2021 Downhill World Championships on the Black Snake circuit in Val di Sole. Minnaar's incredible feat, who is wearing the rainbow jersey at the age of almost 40, his birthday will be in November.
Greg Minnaar and Myriam Nicole win the 2021 DH World Championships
Myriam Nicole takes the rainbow jersey in Val di Sole
In the women's race, France's Myriam Nicole was once again the fastest in a DH World Championship after her victory in 2019.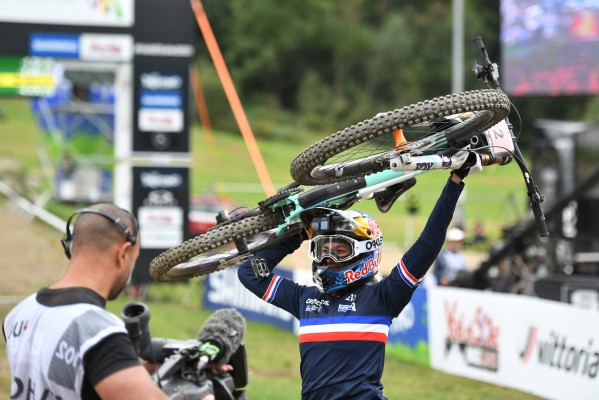 Nicole set the fastest times all over the track and proved to be the fastest from the top of the circuit. At the finish she set a time of 04:06.243.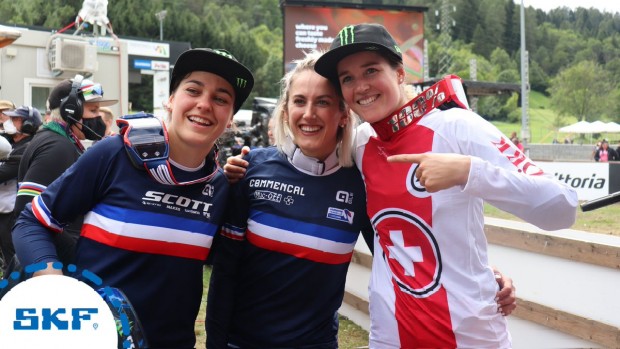 Her teammate, Marine Cabirou, was second, 4.8 seconds behind. And last year's winner, Switzerland's Camille Balanche, took bronze, 6 seconds behind Nicole.

Greg Minnaar wins a World Championship again 8 years later and at almost 40 years of age
In the men's race, Greg Minnaar won his fourth World Championship title by completing the downhill in Val di Sole in a time of 3:28.963. The South African consolidated the good performances he was showing in the World Cup despite being the oldest in the competition. Eight years after his last World Championship victory, Minnaar has once again claimed the rainbow jersey.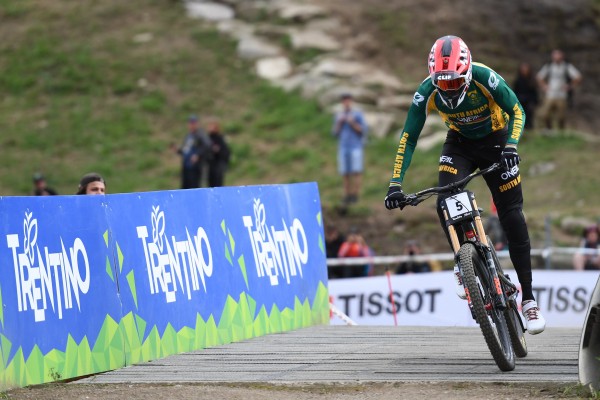 The silver medal went to Benoit Coulanges. The Frenchman came close to the rainbow, but was +0.227 behind Minnaar. The podium was closed by Australian Troy Brosnan, +0.441 off the best time.