Mathias Flueckiger wins the XCO World Cup in Leogang
The XCO World Cup in Leogang was an opportunity for some riders to achieve great results. The absences of Pidcock, Van der Poel or Avancini left big gaps, but the level was as high as in previous events. Finally, Mathias Flueckiger took his first victory this season.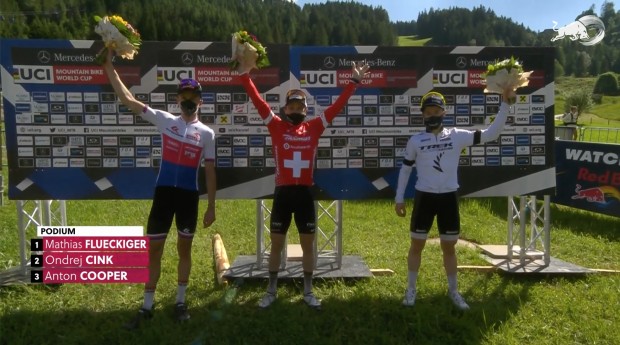 Mathias Flueckiger wins the 2021 Leogang World Cup
In the first kilometres of the race we saw an initial situation similar to that of last Friday in the Short Track where Ondrej Cink, Mathias Flueckiger and Anton Cooper decided to take the control of the race and open a gap with the rest of the field.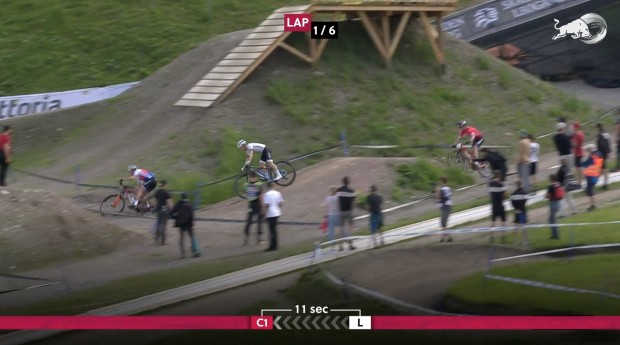 Among the first surprises were the Spaniard Jofre Cullel riding firmly in fifth position and a very distant Nino Shurter, in 19th position, without showing good sensations.
In the intermediate laps, Czech rider Ondrej Cink and Swiss rider Mathias Fluckiger launched a series of attacks that failed to open up a gap between them, but they did manage to pull away New Zealander Anton Cooper.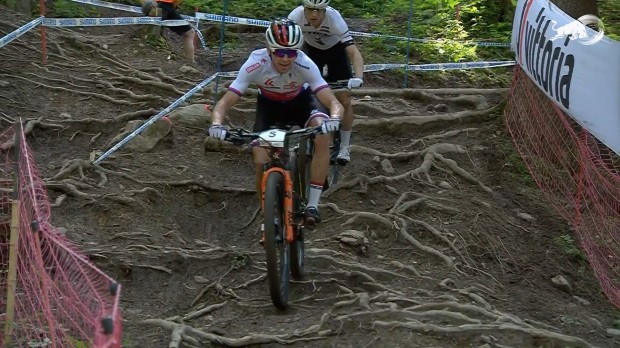 The chasing group for the podium places was led by the world champion Jordan Sarrou, followed by Thomas Litscher and the Spaniard Jofre Cullel.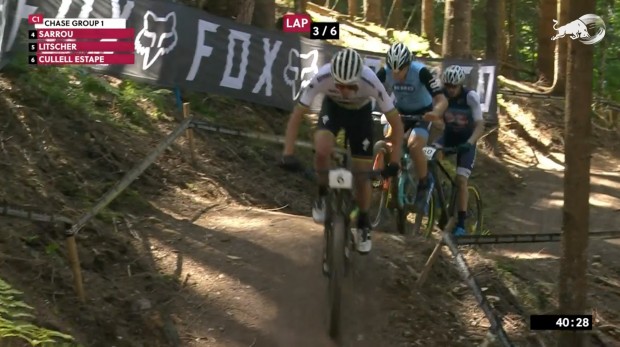 Lap 4 started with Mathias Fluckiger in the lead 3 seconds ahead of Ondrej Cink, a minimal gap that the Czech soon reduced and the two rode together again, not without attacking each other several times, for the whole lap. Behind, Thomas Litscher took over from Sarrou and tried to close the gap to Anton Cooper, who was still alone in third position.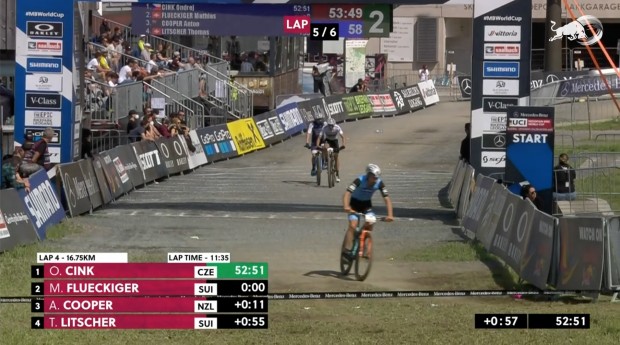 Another rider who was racing almost completely on his own was Nino Schurter, who was still 16th but still not showing any good sensations.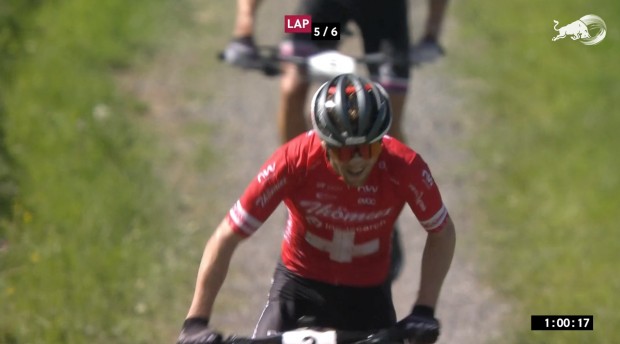 Just as the clock ticked into the first hour of the race, Mathias Fluckiger attempted one of the hardest attacks we had seen so far, which allowed him to start the final lap with an 11-second lead over Ondrej Cink. Cooper was still third, 28 seconds behind.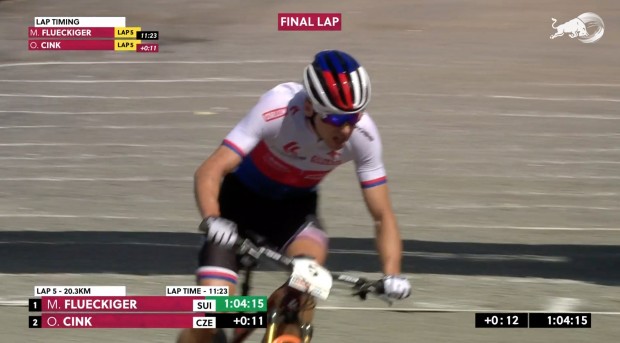 Behind, Jore Cullel's problems multiplied with the arrival of Griot and Vlad Dascalu in the fight for the top 5, which was still led by Thomas Litscher.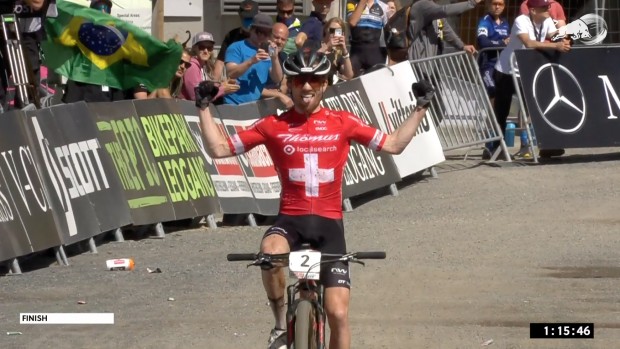 The Swiss rider Mathias Flueckiger finished first to win a hard-fought XCO World Cup in Leogang, which also gives him the overall lead for the first time in his career.
Ondrej Cink was second and Anton Cooper closed the podium in a race that returned the New Zealander to the top of the world elite.
The fourth position was finally won by Thomas Griot in a sprint with Vlad Dascalu and Nino Schurter managed to close the Top 10. The worst news was for Jofre Cullel who, after being close to the podium, finished out of the race on the last lap due to physical problems.
Results XCO Elite Men 2021 Leogang World Cup