Mathieu Van der Poel wins with another fulminating attack the XCO World Cup of Val di Sole 2019
After a short break for national and European championships, it's time again for the MTB World Cup, one of the most open in recent years. Mathie Van der Poel returned in Val di Sole and he won his second MTB World Cup in a spectacular way.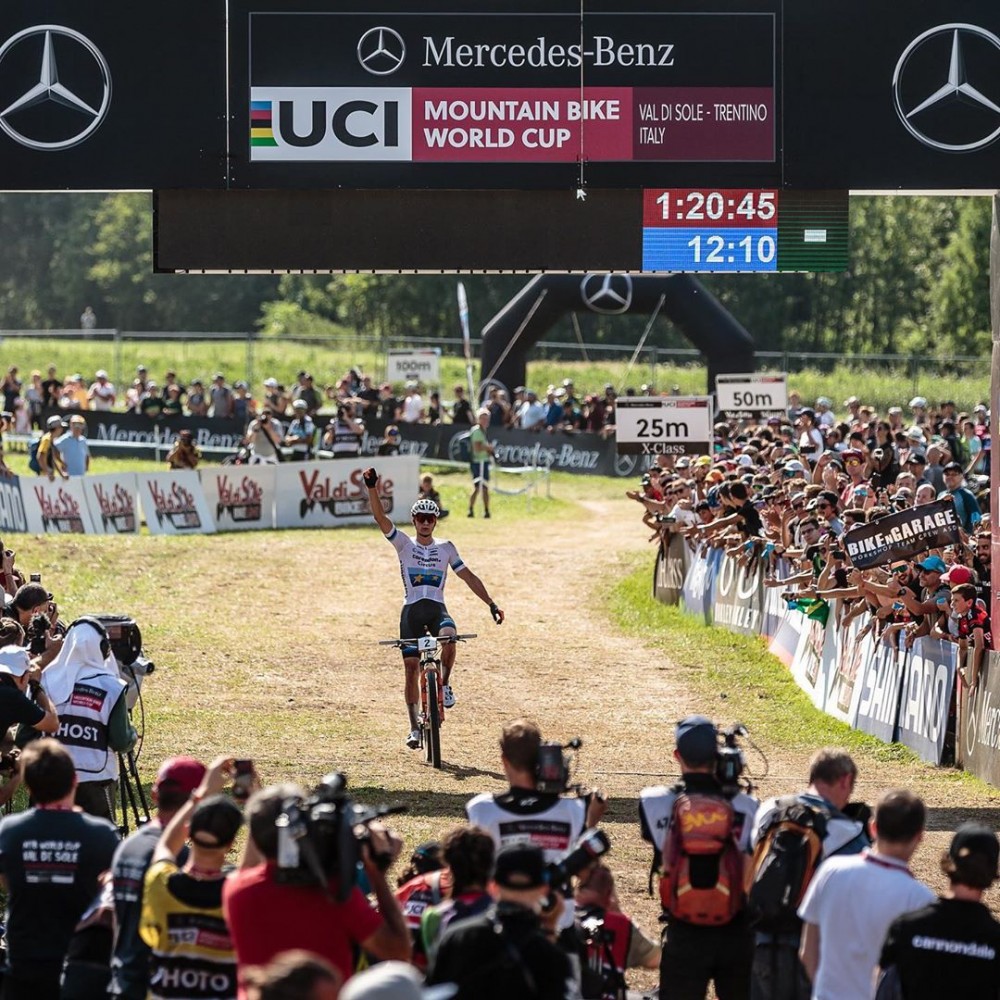 Mathieu Van der Poel wins the Val di Sole World Cup
After the traffic light turned green, the favorites came out very quickly to avoid the small funnel that formed on the first climb. Henrique Avancini assumed the leadership but very soon, Mathieu Van der Poel launched an attack that surprised everyone and accelerated the race before the end of the first lap.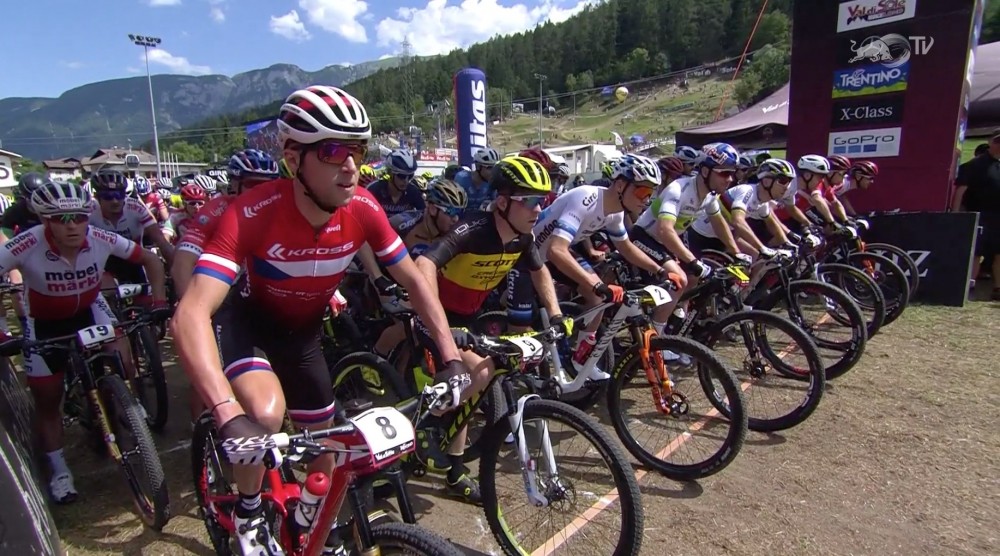 Just at the start of the first lap, Shurter took the lead of the race followed by Van der Poel and Avancini. 12 seconds away there was a chase group headed by Titouan Carod.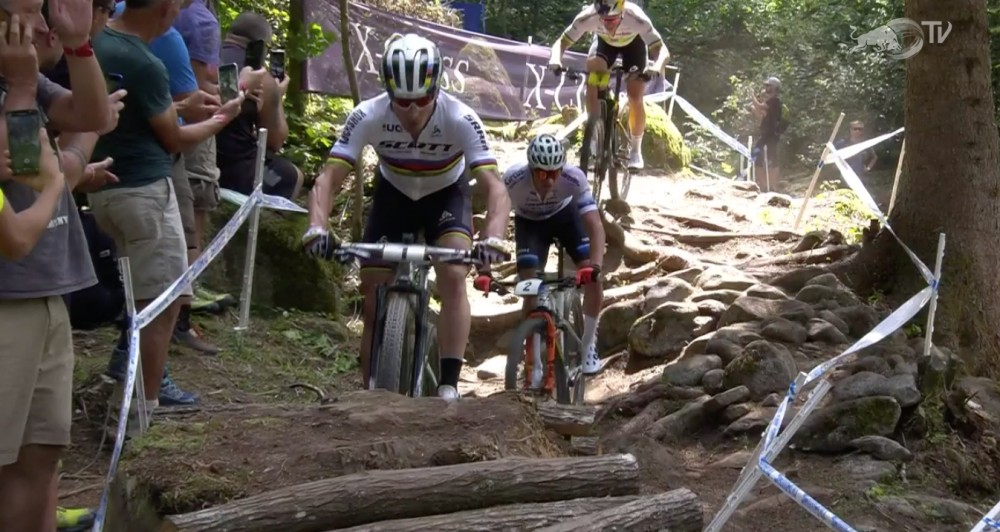 The Swiss Mathias Flueckiger, the Italian Gerhard Kerschbaumer and the French Stephane Tempier reached the leading group before starting lap 2. An elite group with 2 National Champions, 1 European Champion and 1 World Champion.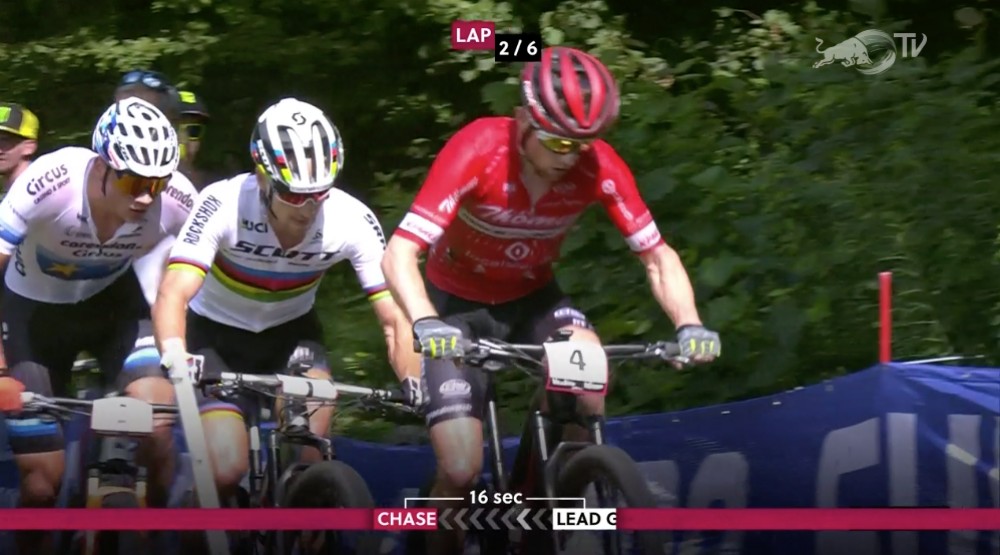 Flueckiger led and increased the pace during lap two, which put Henrique Avancini, Kerschbaumer and Tempier in trouble to stay ahead.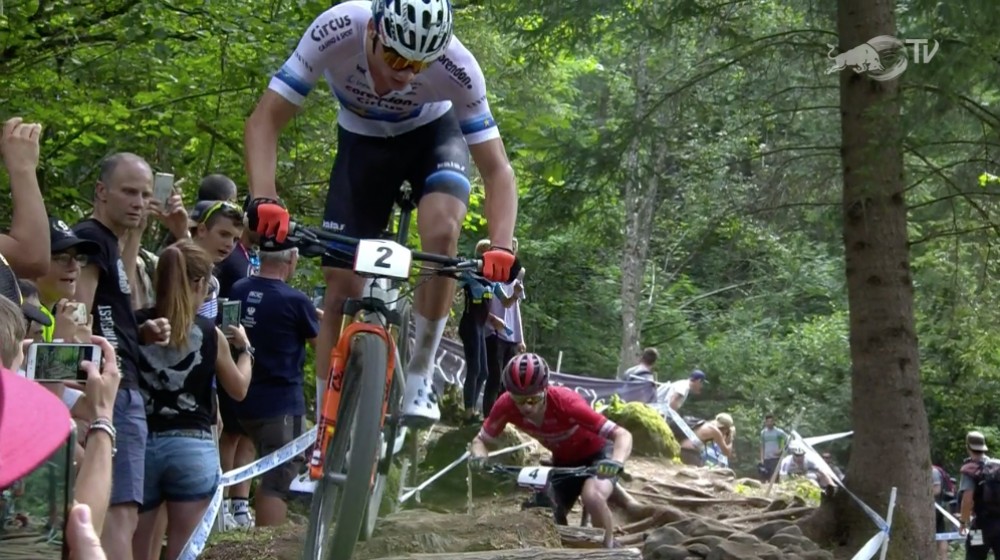 Mathieu Van der Poel, who premiered in Val di Wole the European Champion jersey, took the head of the race on lap three and raised the pace progressively to prove unsuccessfully if he could leave behind Flueckiger or Schurter.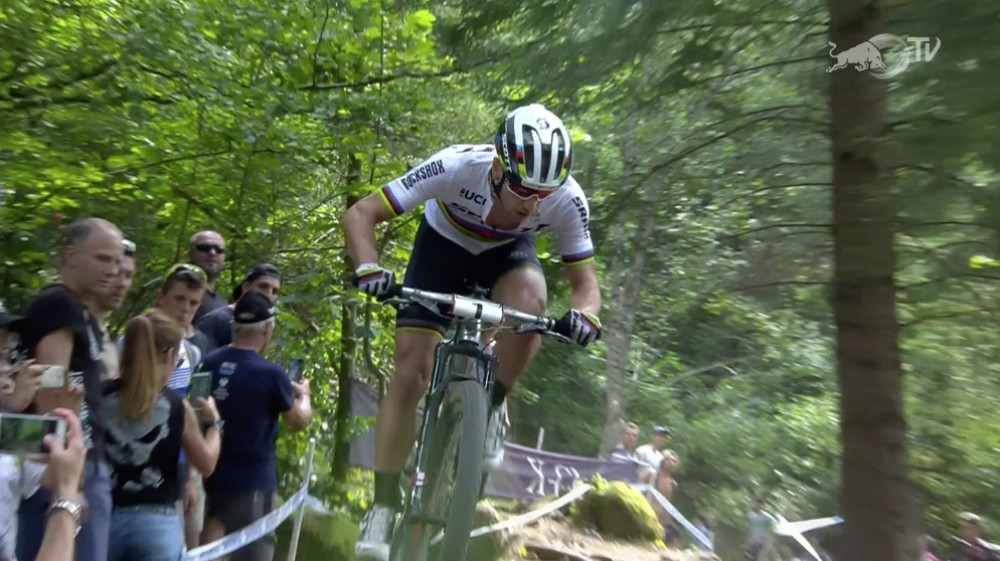 The race remained with Flueckiger, Van der Poel and Schurter in the lead, but among them there were several attacks that always ended with Schurter giving way up and recovering on the way down.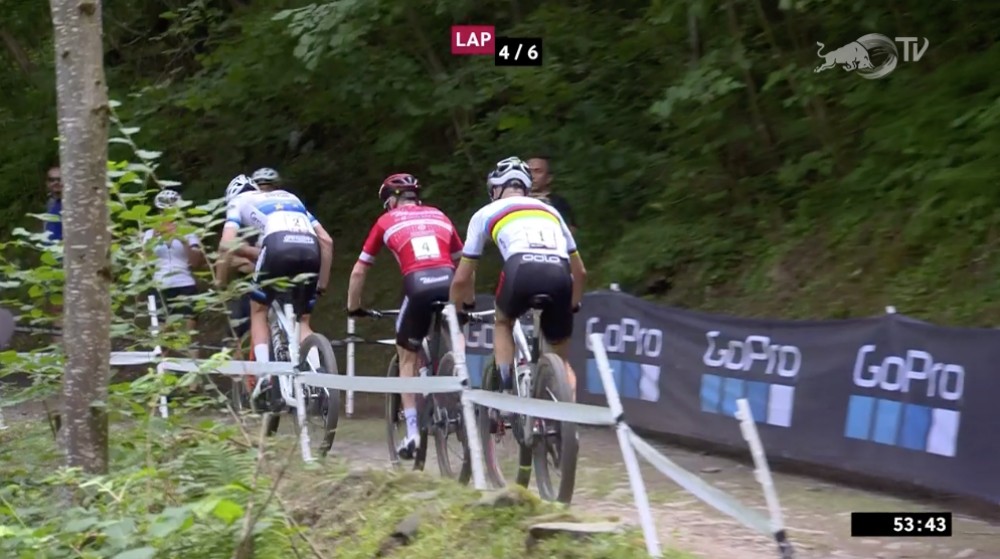 It was not until the last lap when Nino Schurter took the lead of the race and launched a first attack with which he surprised, but Van der Poel responded with another hard attack that left Flueckiger and Schurter behind.
Mathieu Van der Poel returned to launch another fulminating attack in the last lap with which he gained advantage in every meter. Although this time, the Dutch attacked from a little further the result was equally good.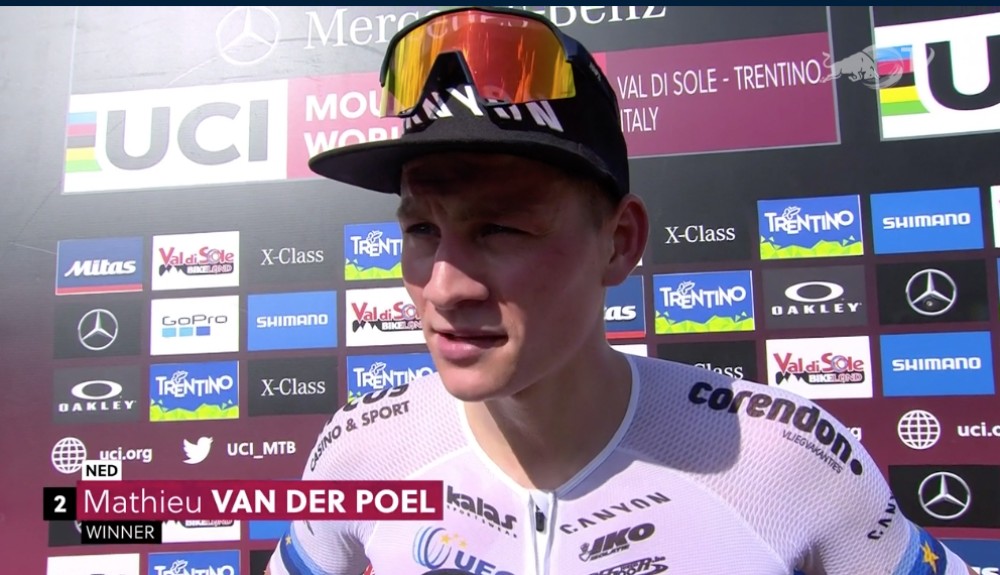 Mathieu Van der Poel won the Val di Sole World Cup, Mathias Flueckiger was second and Nino Schurter third.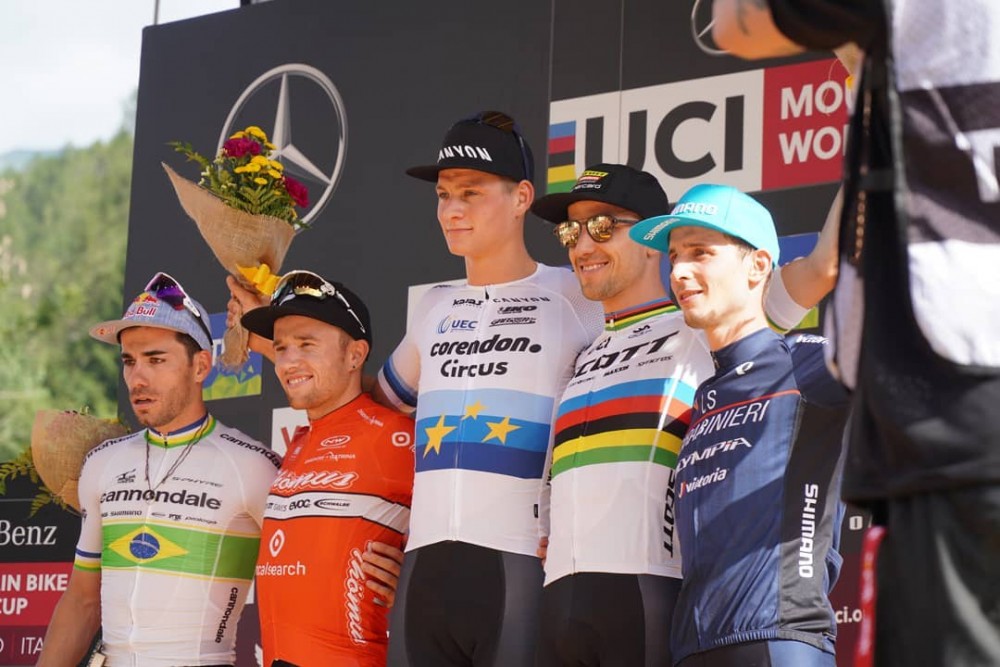 Among the Spaniards bikers, Carlos Coloma was first in position 23 and David Valero finished in position 30.
Results  Men UCI MTB World Cup XCO Val di Sole 2019
Mathieu Van der Poel 1:20:47
Mathias Flueckiger +0:18
Nino Schurter +0:53
Henrique Avancini +1:46
Luca Braidot +2:01