Flückiger beats Schurter again at Ötztaler Mountainbike Festival
The last-minute cancellation of next week's HC race in Heubach has made the Ötztaler Mountainbike Festival the last chance to see all the favourites compete together. And in Ötztal, Mathias Fluckiger and Anne Terpstra were the strongest against the strongest line-up of the weekend.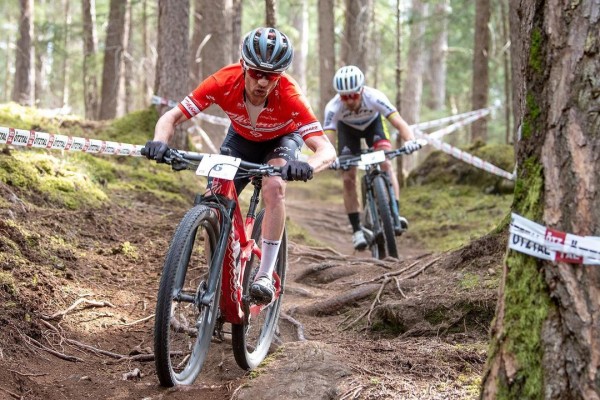 Mathias Fluckiger wins the Ötztaler Mountainbike Festival
Once again the men's race started with the expectation of another great duel between Avancini and Schurter, but we soon realised that it wasn't going to happen. The cold conditions were not ideal for the Brazilian, who has only been in Europe for a few weeks, and the lead was soon taken by riders like Nino Schurter, Maxime Marotte and Mathias Fluckiger again. 
Swiss rider Nino Schurter soon saw that Avancini was not having his day and tried to launch one of the attacks at the beginning of the race with which he managed to win alone a couple of seasons ago. But it didn't work. Swiss rider Fluckiger is proving that he is capable of consistently staying in the top and once again his good form came to the fore during the race.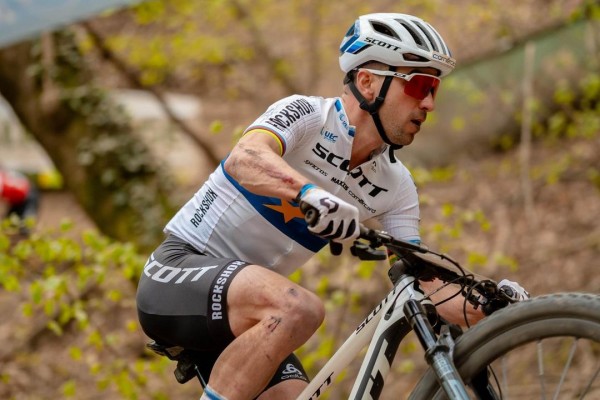 Between Fluckiger, Schurter, the Czech Ondrej Cink and Denmark's Sebastian Fini it looked like the winner would be halfway through the race. Mathias Fluckiger pushed the pace on the last lap just enough to pull away from Schurter and Cink, and to reach the finish line with enough advantage.
Mathias Fluckiger won by just 4 seconds over Nino Schurter and 11 seconds over Ondrej Cink.
Anne Terpstra is the strongest in Haiming
In the women's race, Dutch rider Anne Terpstra took the lead almost from the start, but had to respond to a hard attack by Austrian Laura Stiger on lap 2 before she was able to lead with authority.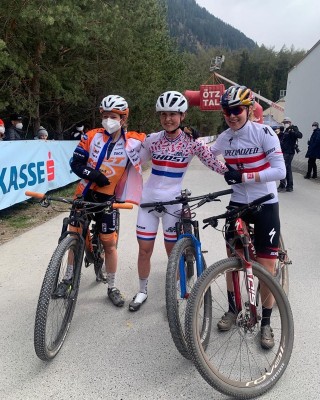 At the finish, Anne Terpstra took the victory more than half a minute ahead of her compatriot Anne Tauber and more than 1 minute ahead of the Austrian Laura Stigger who closed the podium. Mona Mitterwallner from Austria was fourth and Léna Gérault from France was fifth.
Anne Terpstra  NED 1:31:26.7
Anne Tauber NED 1:32:03.4 +36.7
Laura Stigger AUT 1:32:29.6 +1:02.9
Mona Mitterwallner AUT 1:33:57.6 +2:30.9
Léna Gérault FRA 1:34:19.3 +2:52.6
Kate Courtney USA 1:34:36.6 +3:09.9
Alessandra Keller SUI 1:34:43.2 +3:16.5
Sina Frei SUI 1:35:02.6 +3:35.9
Yana Belomoina UKR 1:35:07.9 +3:41.2
Evie Richards GBR 1:35:15.2 +3:48.5