Swiss Epic 2020: Nino Schurter and Lars Forster win stage 4 with authority
After yesterday's stage when Trek Pirelli put Scott SRAM in trouble, the leading couple of the Italian team tried to surprise from the start on stage 4, but Nino Schurter and Lars Forster were able to respond with authority. The route was a stage of 74 km and 2700m of vertical drop with incredible alpine landscapes between Arosa and Davos.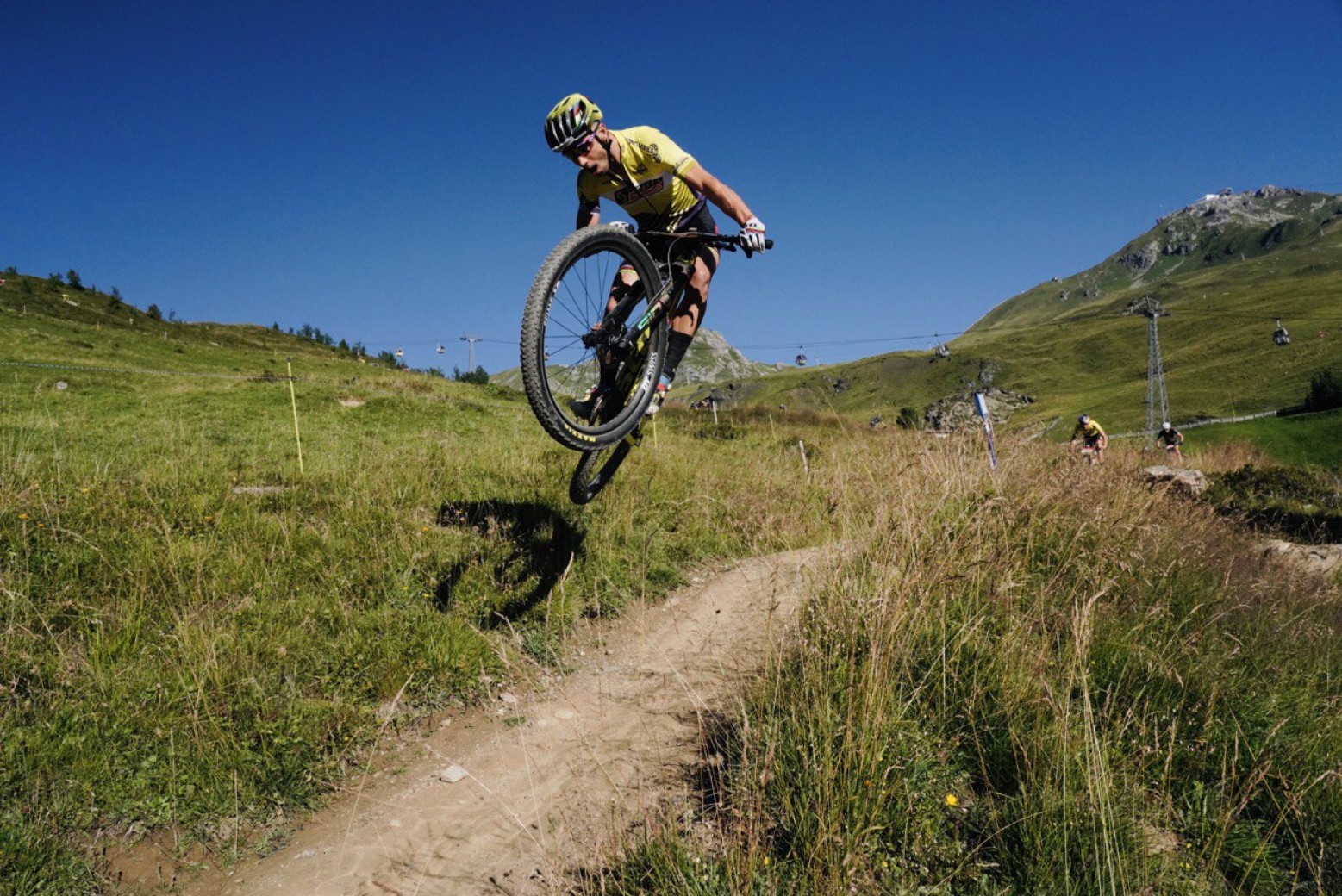 Nino Schurter and Lars Forster leave the Swiss Epic 2020 almost sentenced
The Italian couple formed by Fabian RABENSTEINER - Samuele PORRO (Trek Pirelli) started from the beginning of the stage with the intention of reducing some of the 5:55 minutes that separate them from the first position in the overall classification. But Schurter-Forster didn't want any surprises this early and resisted the attack in second position. Kristian Hynek and Martin Stosek (Future Cycling Nortwave Team) were in third place followed by Fabian Giger and Jan Vastl (Maloja Pushbikers MTB Team).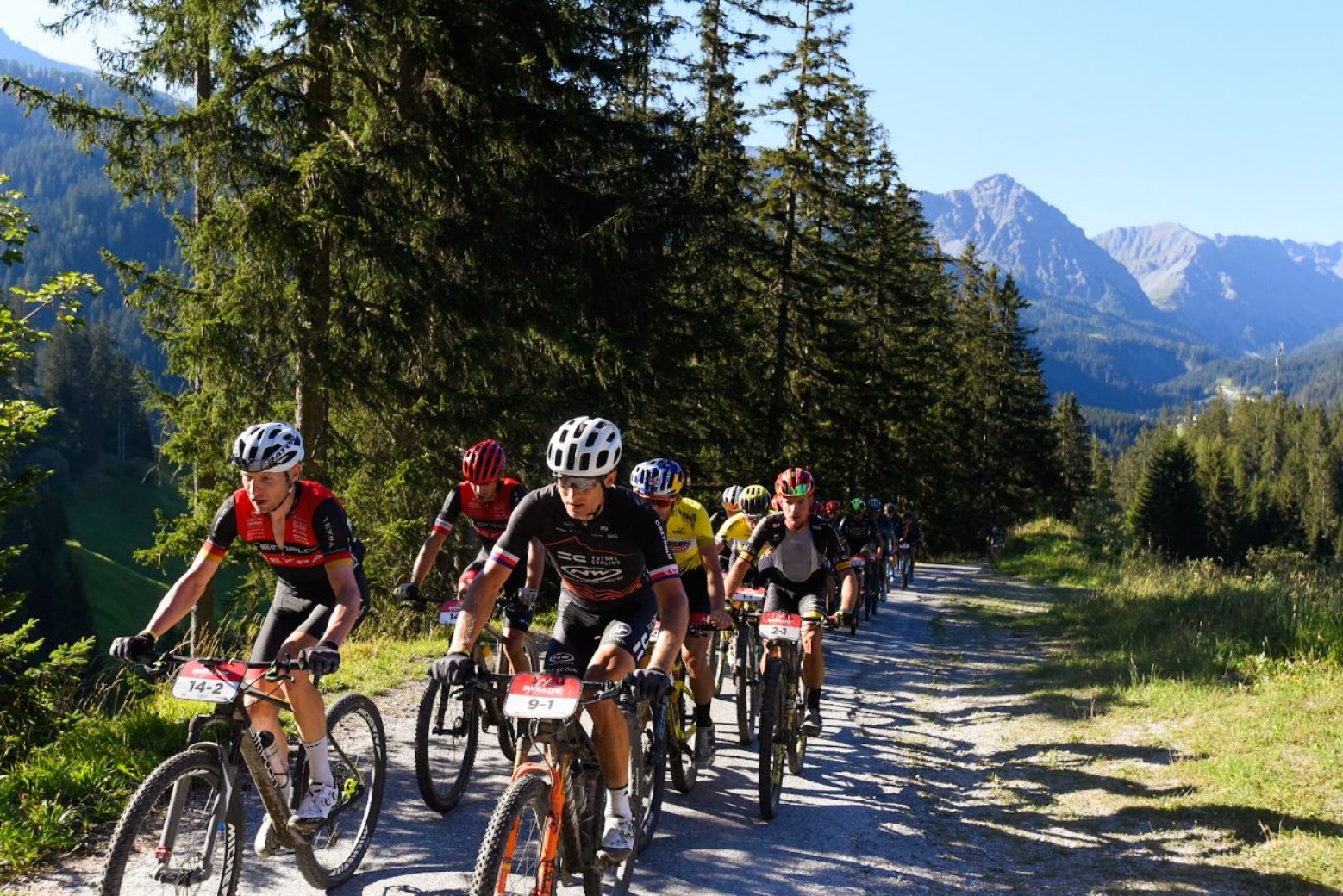 But towards the middle of the stage, Nino Schurter and Lars Forster took the lead and upped the pace. At the beginning they only opened a gap of 7 seconds with the rest, but the attack served them to leave Trek Pirelli touched that with the passage of the kilometers became more than 5 minutes away from the head of the race.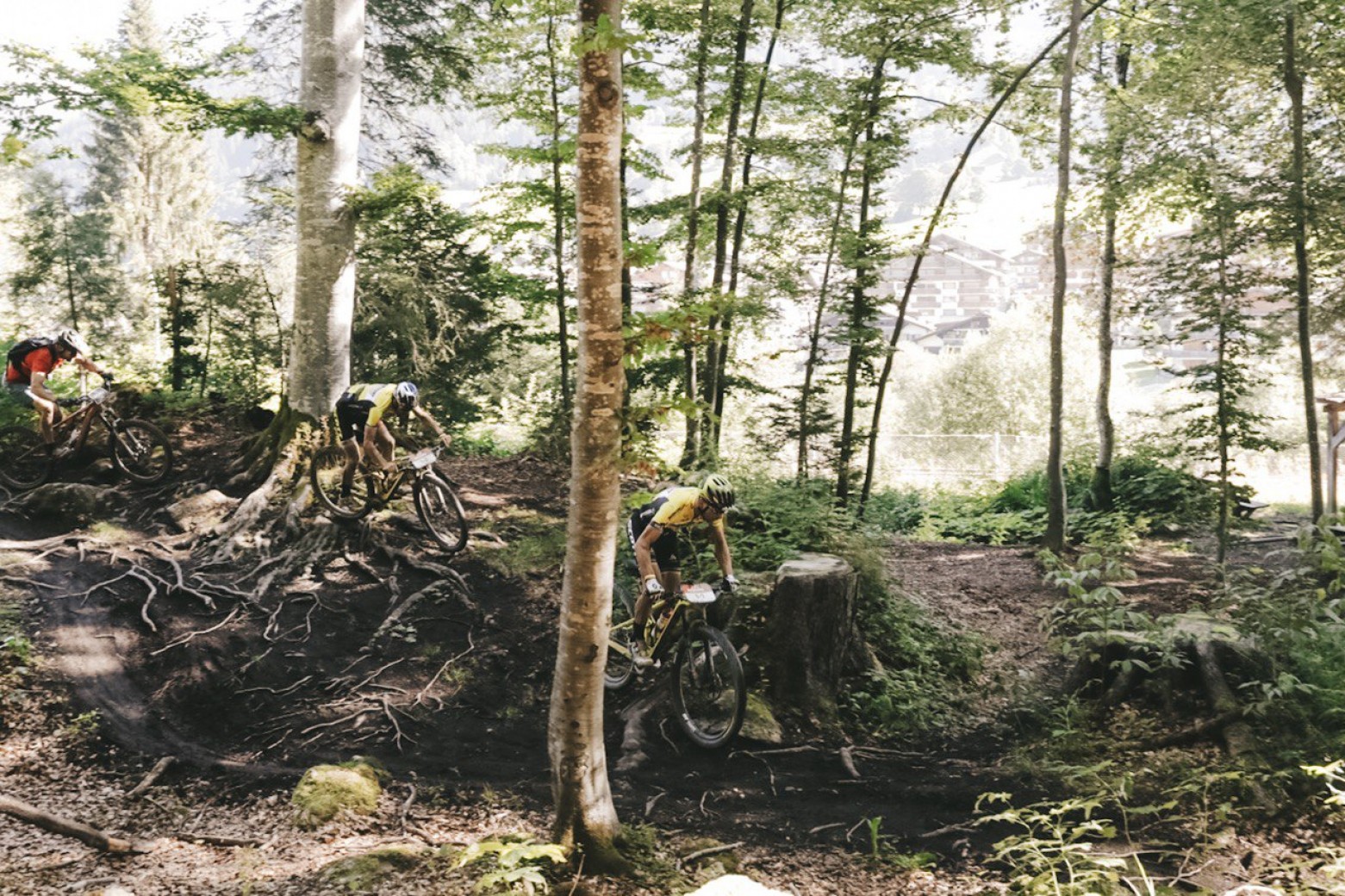 Kristian Hynek and Martin Stosek were the only ones to attempt to catch the Scott SRAM couple on a few occasions and the minimum distance they were up to was 1 minute. Nino Schurter and Lars Forster proved in the race that they were capable of increasing their pace at will until they were left on their own.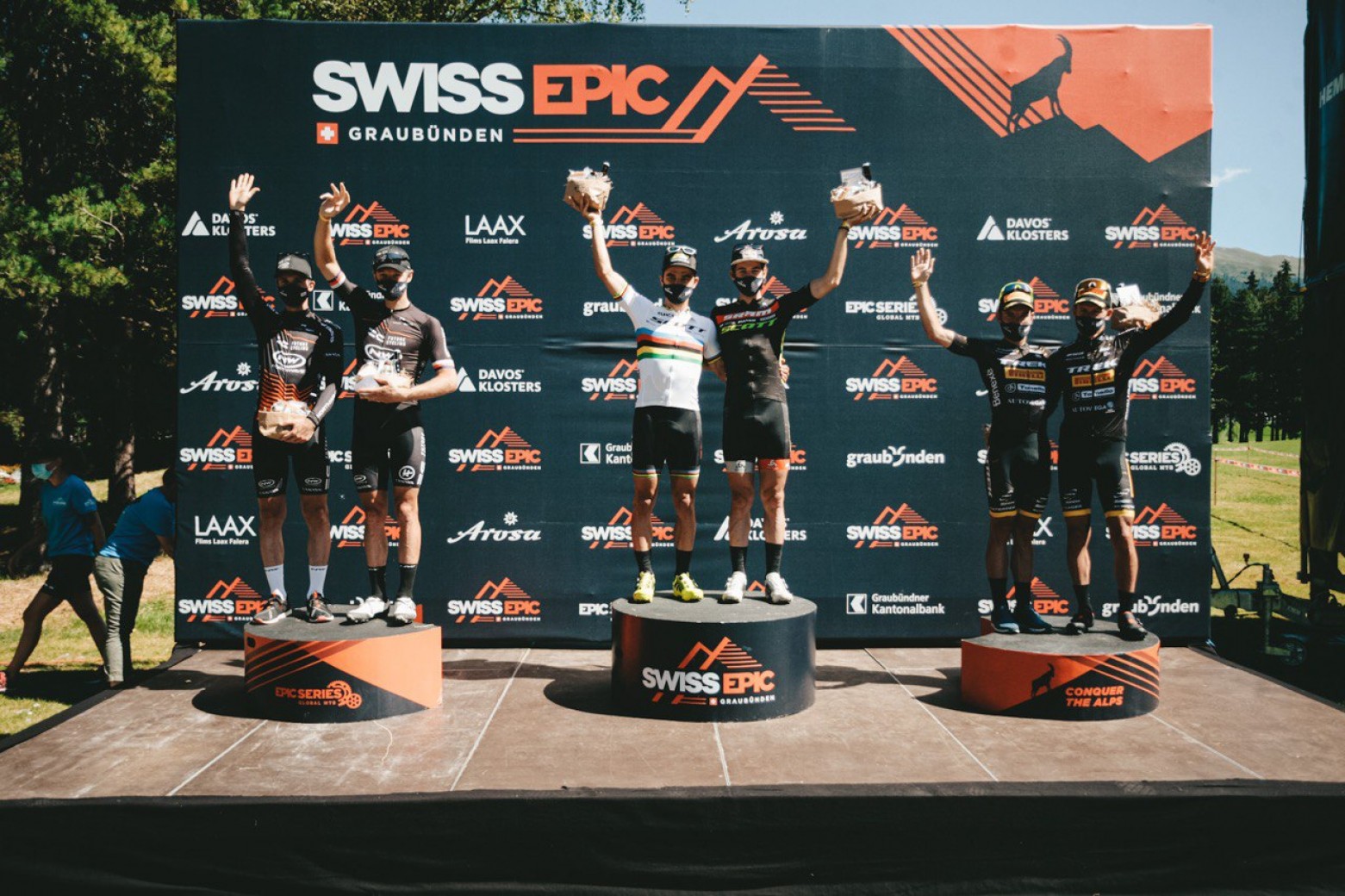 Only in the last kilometers Hynek-Stosek could reach Schurter-Forster, but they did not win the position. The Scott SRAM couple won the stage again with a 23 second lead over Future Cycling Northwave. The Trek Pirelli couple made up for it in the last part of the stage and managed to get into third position with almost 4 minutes to go.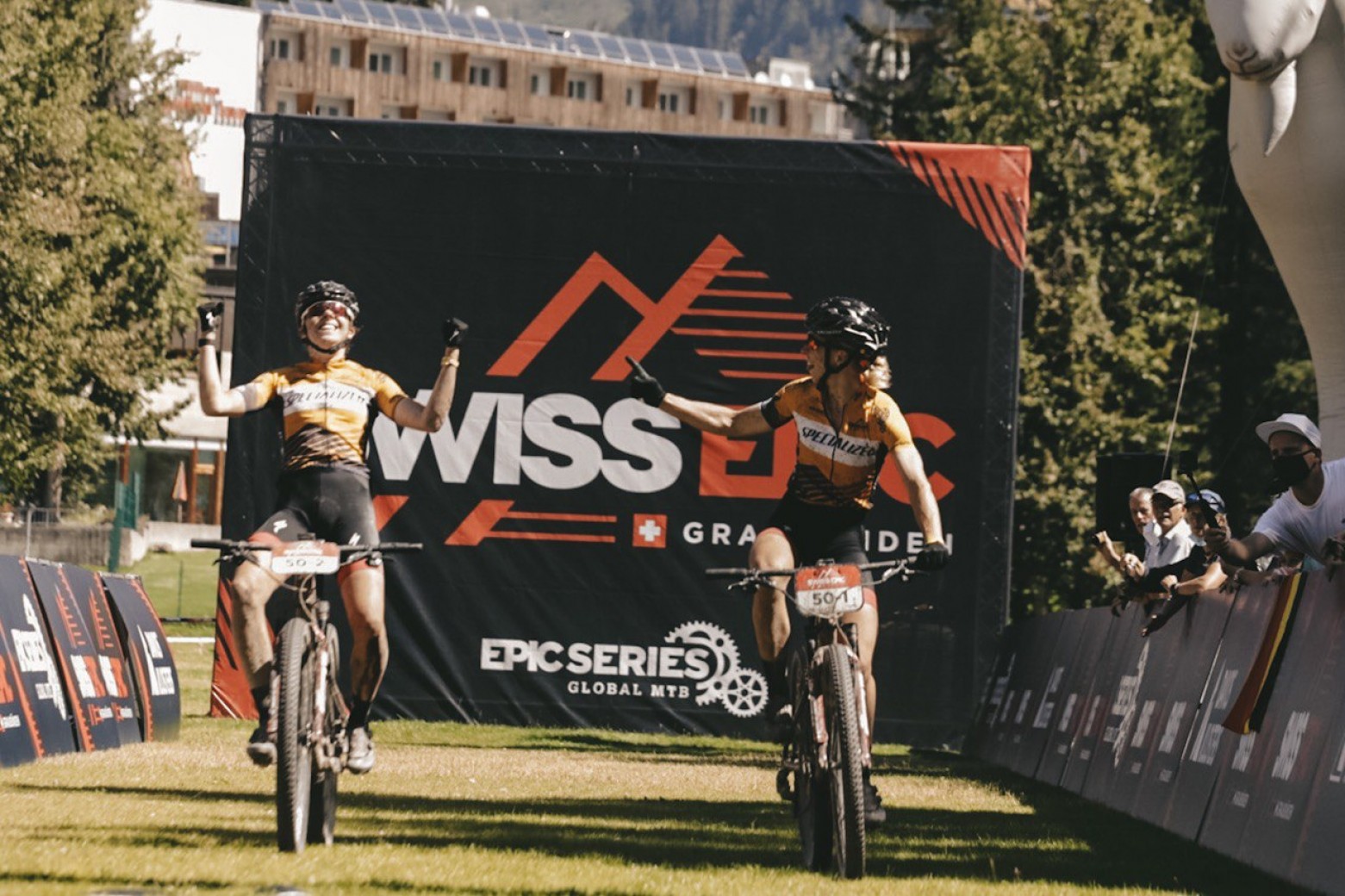 In women, Annika Langvad and Haley Batten are still unbeatable and have won their fourth stage. Germany's Stefanie Dohrn and Elisabeth Brandau came in second at almost 7 minutes, and the day's podium was closed by the JB Brunex Flet Factory couple formed by Nina Benz and Kim Ames.
Overall classifications of the Swiss Epic 2020 after the fourth stage
Elite Men
Nino SCHURTER - Lars FORSTER (Scott SRAM) 12:12:20
Fabian RABENSTEINER - Samuele PORRO (Trek Pirelli) 12:22:08  +9:48
Kristian HYNEK - Martin STOŠEK  (Future Cycling Northwave Team) 12:23:35 +11:15
Martin FREY - Simon SCHNELLER (BULLS Youngsters) 12:40:27 +28:07 
Andreas SEEWALD - Markus KAUFMAN (TEXPA-SIMPLON) 12:42:20 +30:00
Elite Women
Annika LANGVAD - Haley BATTEN (Specialized - Racing) 15:17:34
Stefanie DOHRN  - Elisabeth BRANDAU (Centurion-Vaude Radon) 15:50:06 +32:32
Ariane LÜTHI - Alice PIRARD (Andermatt Spur) 16:00:58 +43:24
Linda INDERGAND - Karla STEPANOVA (Maloja Pushbikers MTB) 16:04:28 +46:54
Nina BENZ - Kim AMES (JB Brunex Flet Factory) 16:07:52 +50:18
The fifth and last stage will have a route of 61 km with 2250 m of vertical drop and if there is nothing extraordinary that should cause great changes in the general, or at least in the leaders who have in their favor almost 10 minutes in men and more than 30 minutes in women.