Pauline Ferran Prevot wins the Lenzerheide Short Track
The penultimate World Cup of 2019 started with the Lenzerheide Short Track with everything to be decided in the women's general classification. In the Courtney vs. Neff duel, this time it was Pauline Ferrand Prevot who took the victory. The French Champion is in an enviable state and she has shown it again in Switzerland.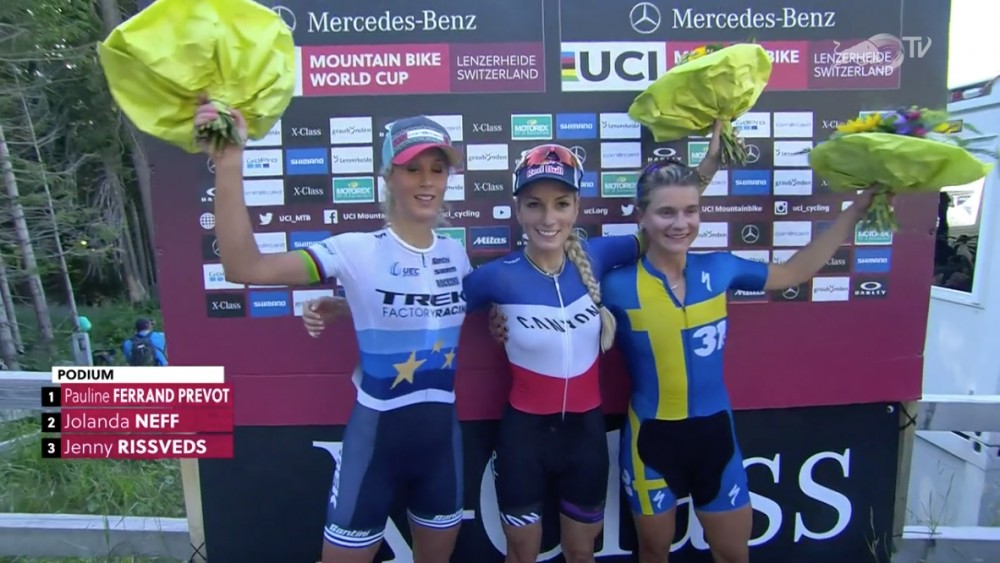 Pauline Ferran Prevot wins the Lenzerheide World Cup Short Track
The Swiss Jolanda Neff went out for all since the light turned green and surprised with a hard attack from the same starting line.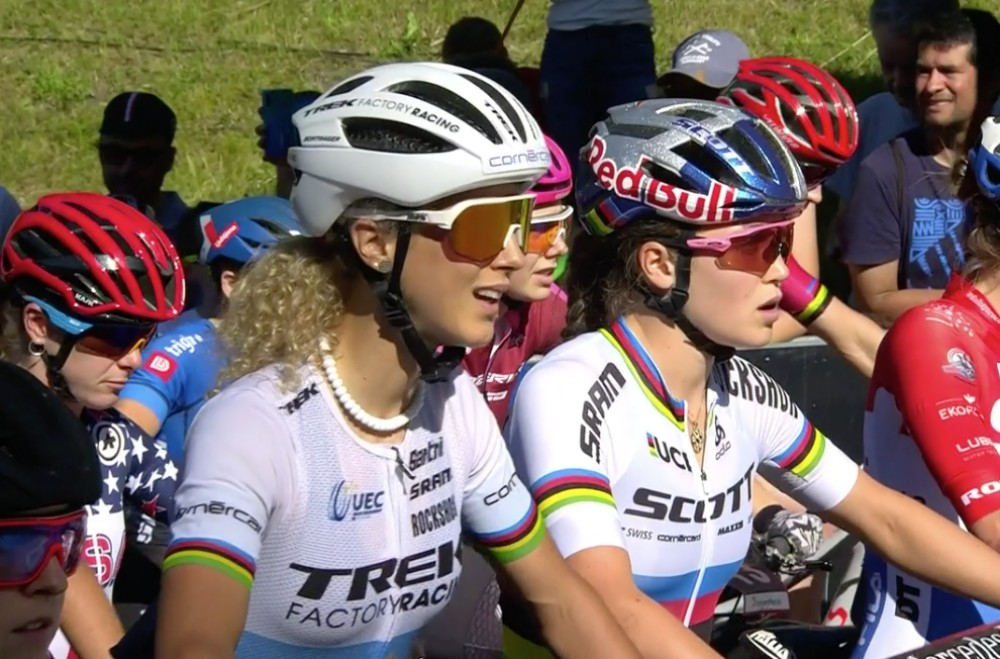 This allowed her to stretch the group and cause uncertainty, but the truth is that in a few minutes a group formed at the head of 5 cyclists, among which was Kate Courtney.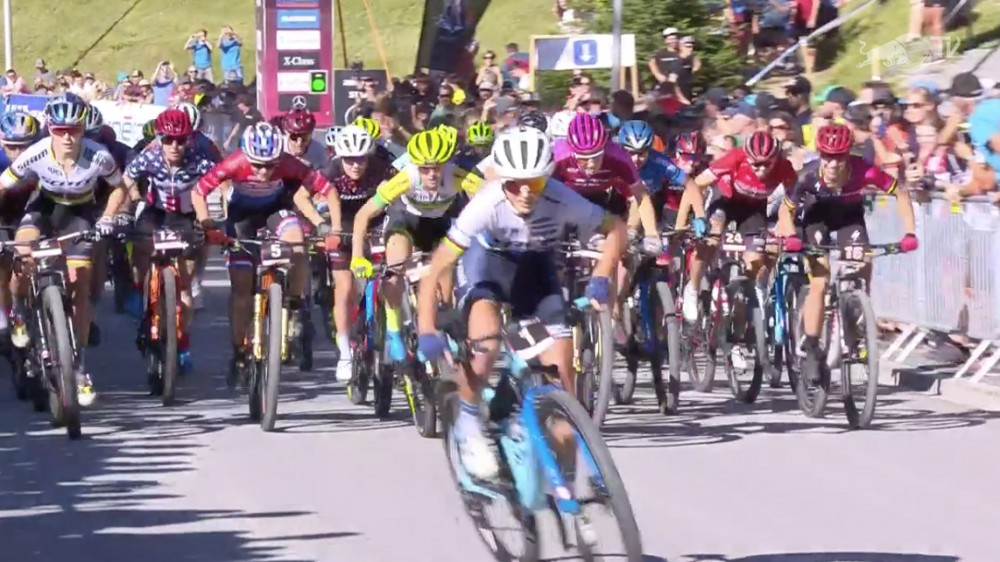 On laps 2 and 3, we could see how the Swedish Jenny Rissveds was pulling the group while Courtney suffered a small crash with another cyclist who forced her to get off the bike for a few seconds.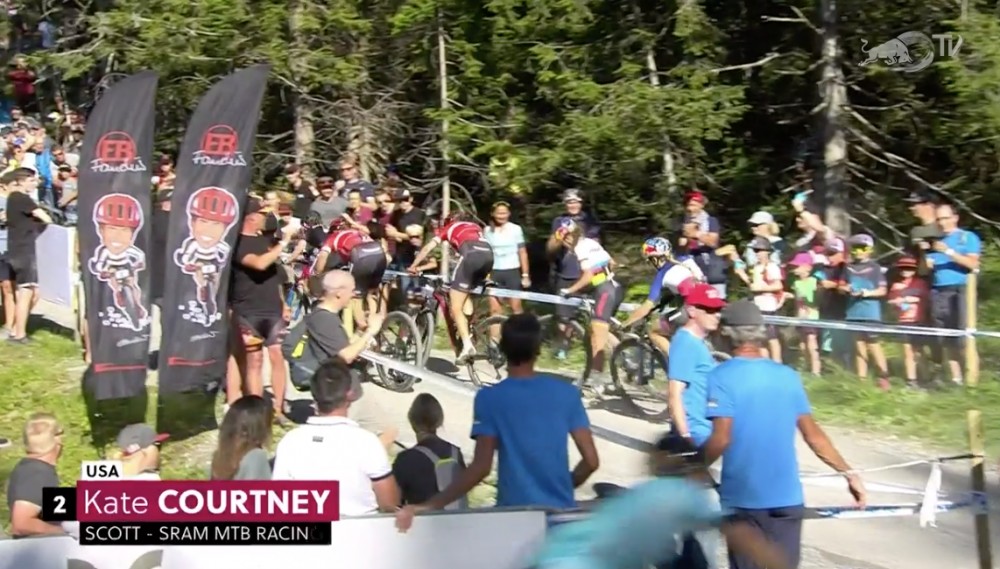 The race was very tense, and Rebecca McConnell and Jolanda Neff rose the pace every time they had a chance, but more and more cyclists joined the lead group.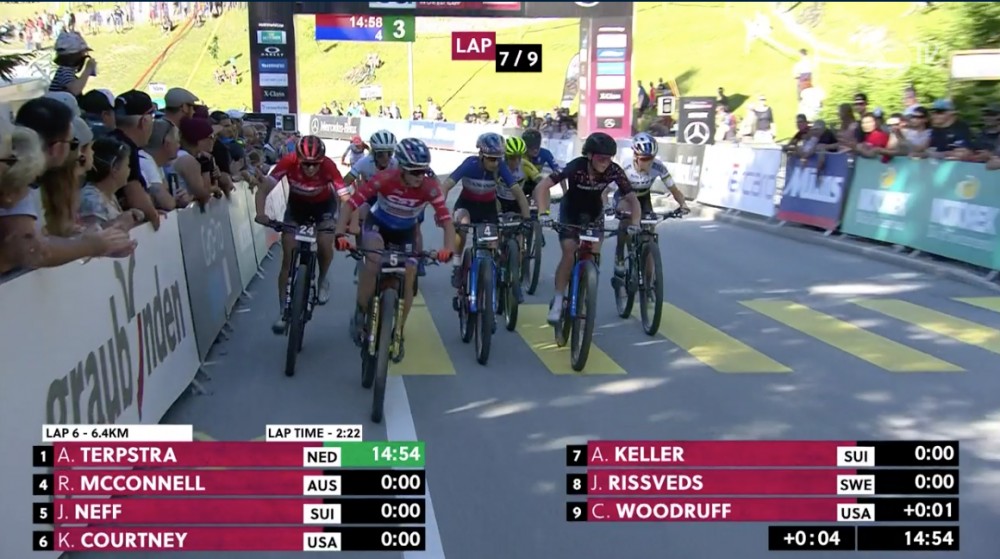 On lap 7, up to 8 bikers passed the finish line with the same time, McConnell, Neff, Ferrand Prevot, Courtney, Keller, Brandau and Rissveds among them.
Elisabeth Brandau, tried an attack on the penultimate lap and entered first with her arms raised, but she was wrong, there was still another lap to go.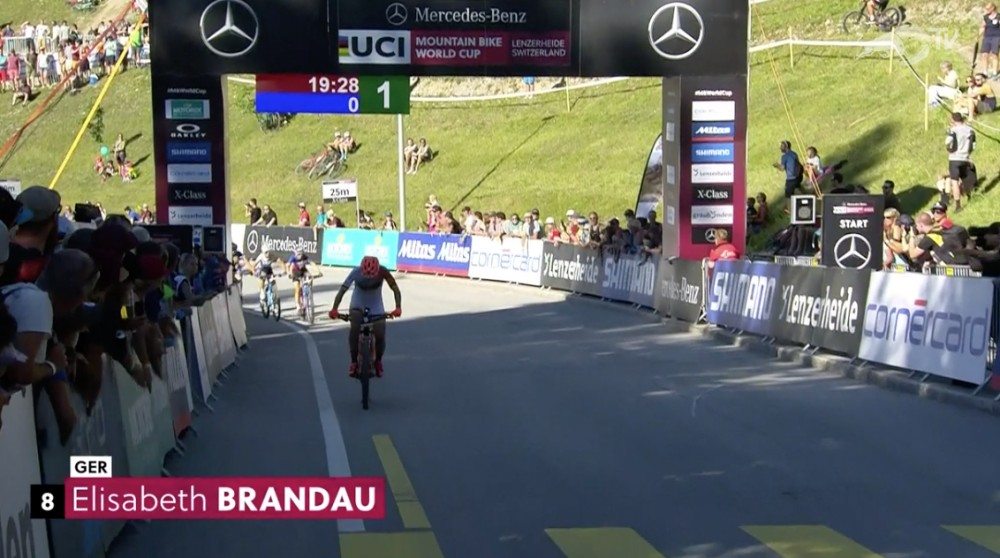 On the last lap, Jolanda Neff attacked hard on what Pauline Ferrand Prevot responded with another even harder attack. At the end everything was played in an incredible sprint that needed a photo finish.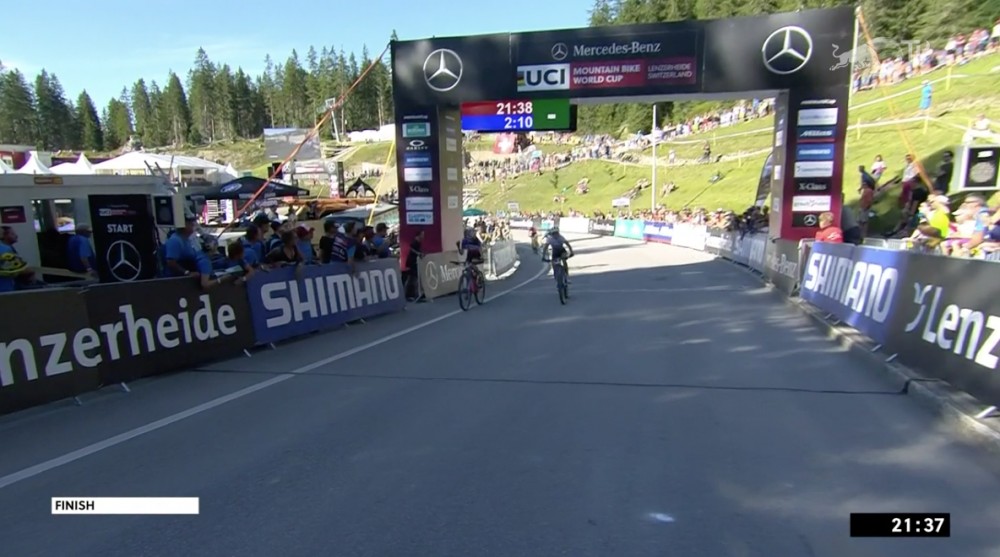 Finally, Pauline Ferrand Prevot won the Short Track of the Lenzerheide World Cup, Jolanda Neff was second and Jenny Rissveds third.
Kate courtney finished in ninth position and the South African Candice Lill (Brújula Bike Racing Team) has achieved an incredible 12th position. The first Spanish was Rocío del Alba in the 29th position.
Results XC Short Track Women - Lenzerheide 2019 World Cup