Jenny Rissveds wins the 2021 Lenzerheide Short Track
The 2021 World Cup returned in Lenzerheide after the break for the Olympics and the World Championships, and it has done so with the women's Short Track where for the first time Sina Frei wore the rainbow jersey of the modality. A race where the Swedish Jenny Rissveds has returned to the top.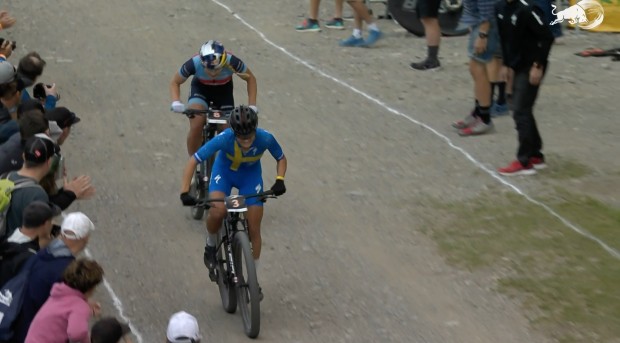 Jenny Rissveds wins the Short Track of the 2021 Lenzerheide World Cup
From the start of the Short Track, Switzerland's Linda Indergand got off to a strong start and opened up a gap on the start line. But the group grew longer on the opening lap and by the start of the second lap a large lead group had formed, led by Sweden's Jenny Rissveds followed by Evie Richards.
Rebecca McConnell suffered a pedal problem at the start which caused some riders to fall behind the Australian, including Swiss riders Jolanda Neff and Sina Frei.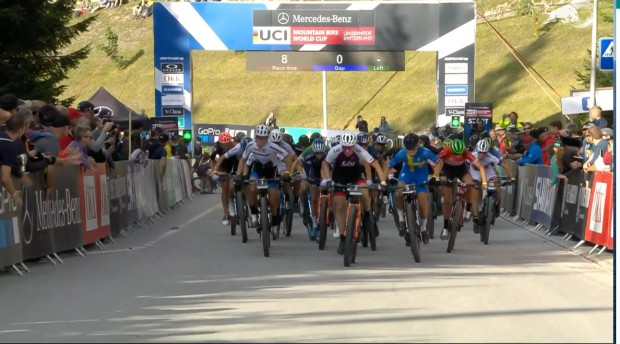 The XCC course in Lenzerheide is a fairly short course with little uphill and the riders had to complete 9 laps. The pace was very high and by lap 5 a front group of 4 riders had formed, led by Loana Lecomte with Evie Richard, Jenny Rissveds and Anne Tauber. A group that was joined and dropped by riders such as Sina Frei and Jolanda Neff.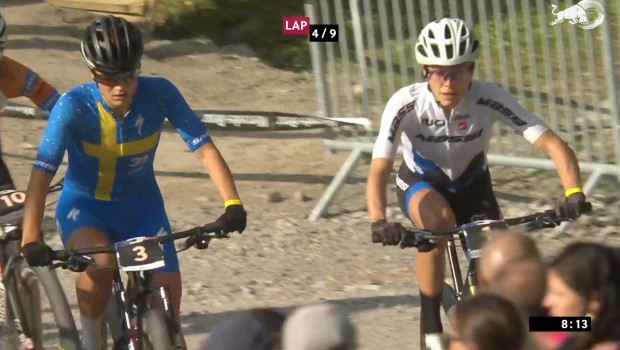 On lap 7, Rissveds tried a change of pace to which Jolanda Neff responded and both went a few metres ahead, but the group soon rejoined and it looked like it would all come down to the final lap between Evie Richards, Jolanda Neff, Jenny Rissveds, Loana Lecomte and Anne Tauber.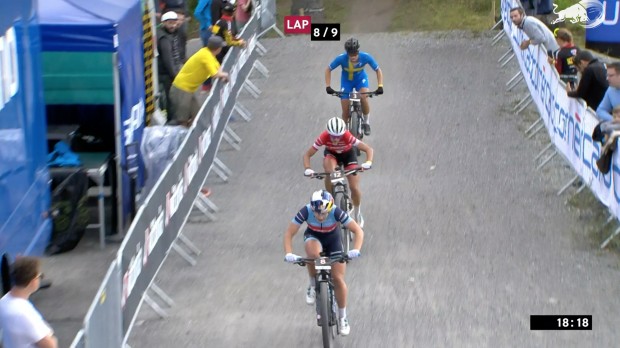 Before the last lap bell, a new selection was made and only the British rider Richards and the Swedish rider Rissveds were in the lead. 
After a final attack, Jenny Rissveds entered as the winner of the Short Track at the Lenzerheide 2021 World Cup. The talent of the Swede is still endless.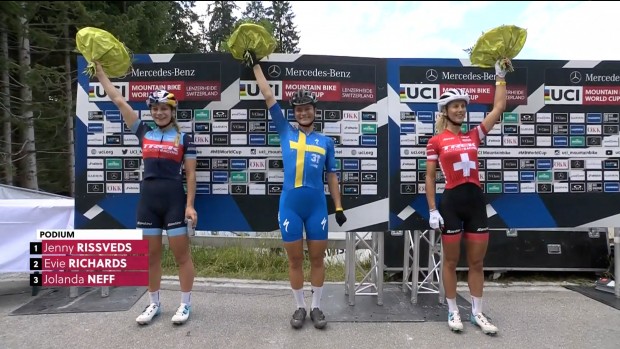 Evie Richards came in second and Jolanda Neff third.
Results XCC Elite Women World Cup Lenzerheide 2021