New RockShox telescopic seatpost prototype
The news keeps accumulating in the week of the World Cup in Leogang, Austria. There we spotted a new telescopic seatpost being tested by the Scott SRAM team that hasn't been seen in competition before. It's hard to get any information just from the pictures, but all the evidence suggests that it has carbon parts and is destined to compete with the recent ultra-light Fox Transfer SL.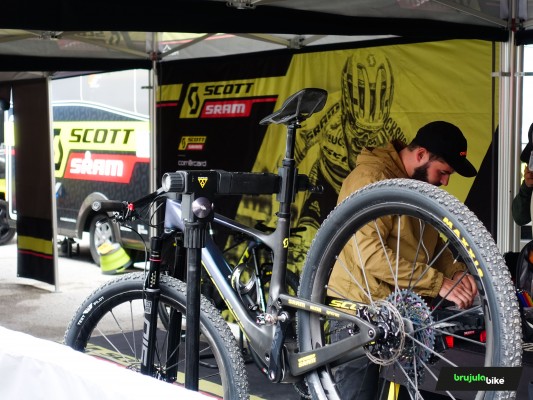 First pictures of a new Rockshox telescopic seatpost
Looking around the Scott SRAM team paddock we noticed that Lars Forster had a strange remote control mounted on his handlebars. We quickly realised that it was a push button that Rockshok has used in the past to test prototypes in competition and our gaze went straight to the telescopic seatpost. Forster wasn't riding the wireless, Rockshox Reverb, telescopic seatpost that the team usually uses.
The new Spark 2022 of Nino either. Here you can see the assembly of Nino's complete bike that we did just 2 days ago and you will notice that the seatpost is the main change.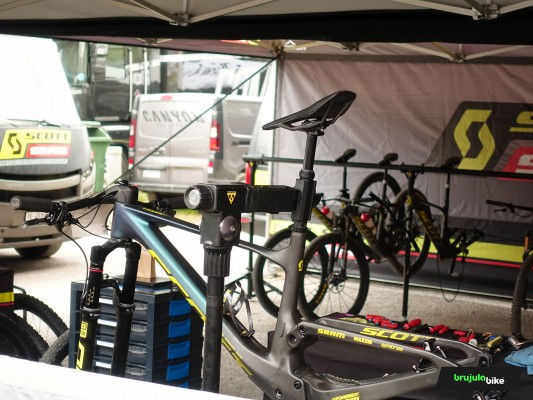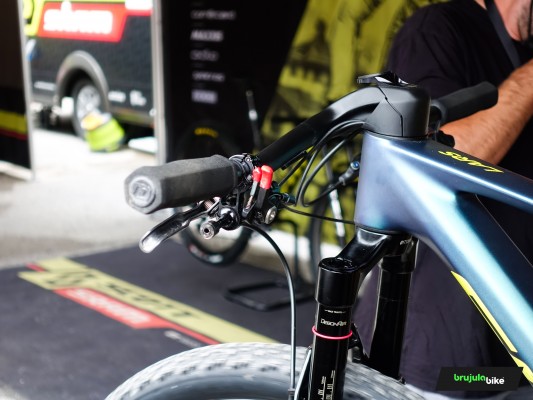 From the type of remote control it looks like the seatpost is cable-acting and we'd bet that the predominant material is carbon, although it's hard to tell from the picture alone. What does seem clear is that RockShox is looking for a lightweight telescopic seatpost, whether it's more than the recently introduced Fox Transfer SL, we don't know. If so, the mechanism of this prototype would have to be mechanical, spring loaded, and not hydraulic.
Although the telescopic seatpost already has more fans than detractors among the World Cup riders, the extra weight is still a handicap that some, like Mathieu van der Poel, don't want to assume. So this new type of hyper-light seatpost will have a long way to go in the coming years.