New SCOTT Gravel range of footwear
Gravel continues to grow in the catalogues of the major cycling brands and this time it is SCOTT that has just introduced a complete range of gravel footwear. A shoe built for the more adventurous dimension of the sport that combines performance and durability.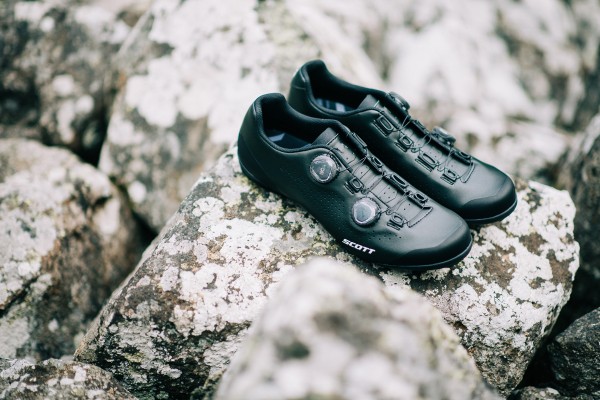 New range of SCOTT Gravel shoes
This year we have seen the arrival of the SCOTT Addict Gravel and saw it on the podium at the last Badlands with Janosch Wintermantel. Now the brand is building on its experience in road and mountain shoes to specialize in Gravel.
SCOTT claims that they have not been satisfied with just finding the crossroads where road and mountain bike shoes intersect, and have taken the best features of each type of shoe and optimized them for the needs of Gravel.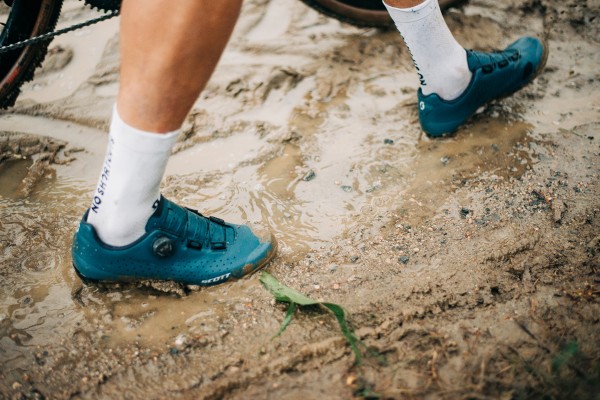 These shoes needed the durability and strength of a mountain bike shoe, but they had to be comfortable enough to cross a continent wearing them, and have the traction needed to climb rough terrain on foot. All these needs have been met with two models: SCOTT Gravel Tuned and SCOTT Gravel Pro.
SCOTT Gravel Tuned
The Gravel Tuned shoes are aimed at those who are looking for speed and performance above all else. They feature a carbon sole with a stiffness rating of 8, two BOA adjustment dials, a very light and durable upper and a grippy Sticki Rubber.
SCOTT Gravel Pro
For riders looking for long distance gravel adventures, where getting off the bike and walking is often part of the fun, the SCOTT Gravel Pro is the best choice. The fiberglass sole is not as stiff as the Tuned model, and is more comfortable for walking or long hours of riding. 
This model is available in two colours and includes a BOA dial for fine-tuning the shoe and features a grippy Sticki Rubber compound outsole. A women's specific version is also available in smaller sizes.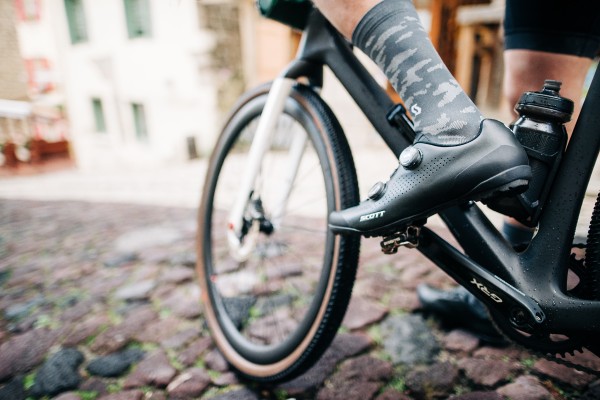 Prices and availability
Scott Gravel Tuned - 179,9€
Scott Gravel PRO - 139,9€
Scott Gravel PRO Women - 299,9€
All new models of gravel shoes are available now online on the SCOTT website.