Van der Poel's cycling shoes get an upgrade: new Shimano S-Phyre XC902
The Japanese brand has introduced the new S-Phyre XC9, which weighs 34 grams less per shoe than its predecessor and will go on sale before the end of the year.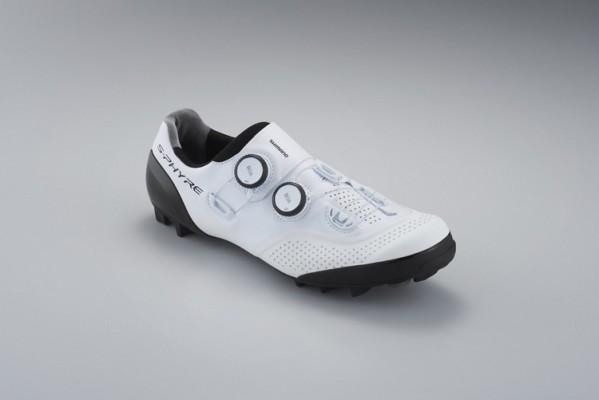 Shimano S-Phyre XC902: tested by Van der Poel
We have to start from one point and in this case we are in front of what are undoubtedly Shimano's best mountain bike shoes to date. The Shimano S-Phyre XC9 has become the flagship offroad shoe of the Japanese giant. And, obviously, Mathieu Van der Poel wearing them has had something to do with it.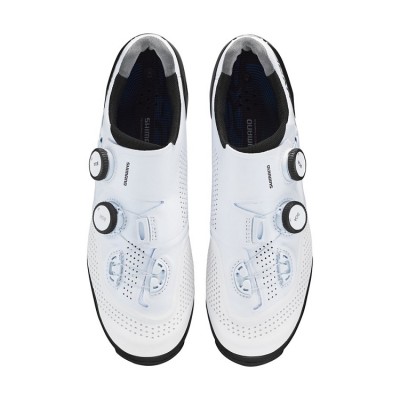 Now, Shimano has introduced an updated version of that model. The Shimano S-Phyre XC902 comes to unseat its younger siblings and does so with a proven improvement by Van der Poel and the rest of the sponsors and with subtle but noticeable improvements.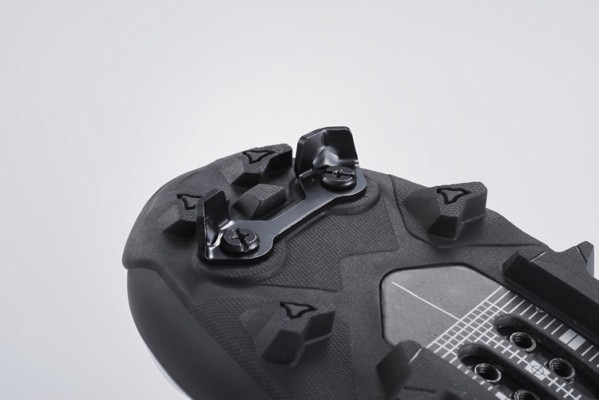 Firstly, the Shimano S-Phyre XC902 undergoes a significant change: an update of the dials, of the micrometric wheels, which are upgraded to BOA Li2, the most advanced of the brand. Secondly, Shimano has opted for its own rubber for the sole. No Vibram, no Michelin, the new Shimano S-Phyre XC902 include a lightweight Shimano Ultread XC rubber sole.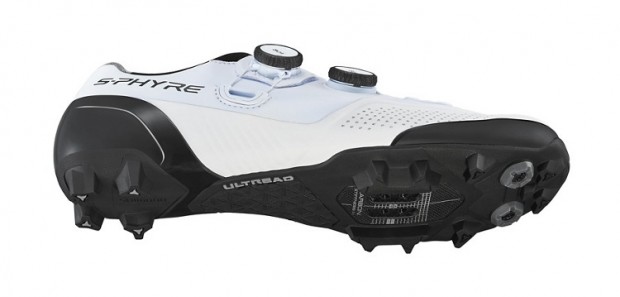 Both pivoting axles are used to build superior quality mountain bike shoes.
All the details and the price of the Shimano S-Phyre XC902
We are not surprised. We have been following Van der Poel very closely this season and had already noticed on several occasions certain changes or modifications to his cycling shoes. Obviously, we assumed that the Dutchman was testing something new from Shimano. Actually, we didn't know the name, which is now official, the Shimano S-Phyre XC902, but we did know that these were final tests on the sole or the final position of the fitting wheels.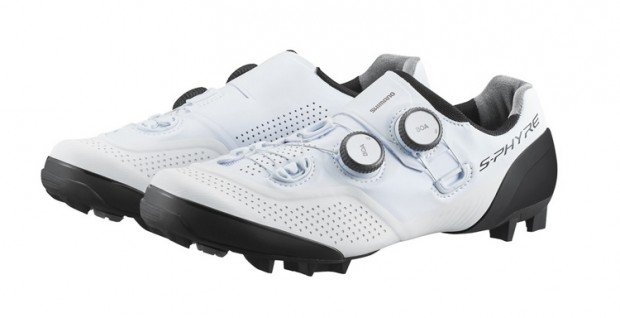 Otherwise, it must be said that the design does change. The upper one, in a little noticeable way, but it does change. The most noticeable change is a sort of two-part assembly that distinguishes the upper from the lower part. It is no longer all mounted on a single sheet of synthetic leather, but there is a joint, a seam. The dials are maintained, two per shoe, and only suffer this update to the Boa Li2 that already saw the light in the S-Phyre road model.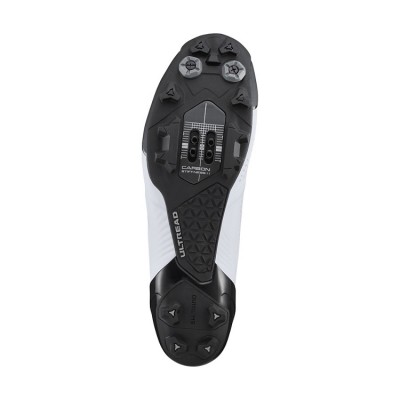 We don't know the reasons, but Shimano has decided not to team up with rubber brands for its sole. It has created its own, full stop. Apparently, the new strategy of these Shimano S-Phyre XC902 is to go it alone, because they don't need another quality seal. In this own redesign, they have added details that surely come from the constructive criticism of the testers: a double metallic front lug, united, that acts as grip in complicated terrains. In other words, the previous double knob becomes a single knob.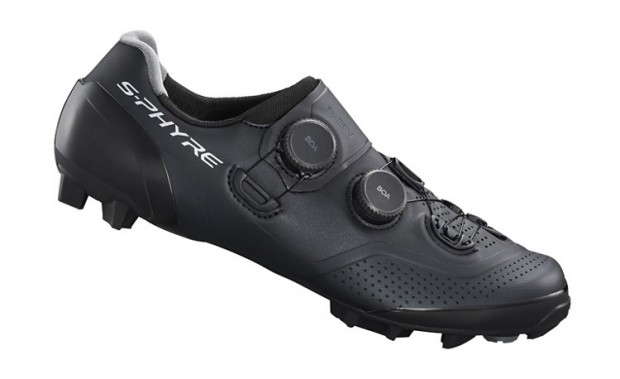 The sole is made of carbon, although it is, of course, covered by this rubber. Its hardness level remains unchanged at grade 11.
All this composition has an impact on their weight. The Shimano S-Phyre XC902 weighs 296 grams per shoe, a reduction of more than 30 grams compared to its predecessors.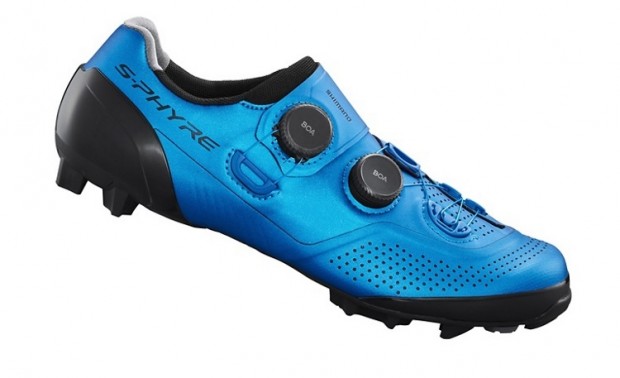 For the rest, what is also official are the colours: white, black and Shimano's signature blue. And their sizes: whole numbers between 36 and 48 and half numbers between 39 and 47. On Shimano's website they are already available, although it will take a few months before they reach the points of sale. By then, prepare about 350 euros if you want them, because their price is estimated to be around that figure.