Tom Pidcock breaks his collarbone in an accident that has left his bike broken in two
Ineos Grenadier has just announced that Tom Pidcock has broken his collarbone after a training accident. Initially, the team is keeping calm ahead of the Olympic Games, but it is certain that he will not be at the Tour de Suisse.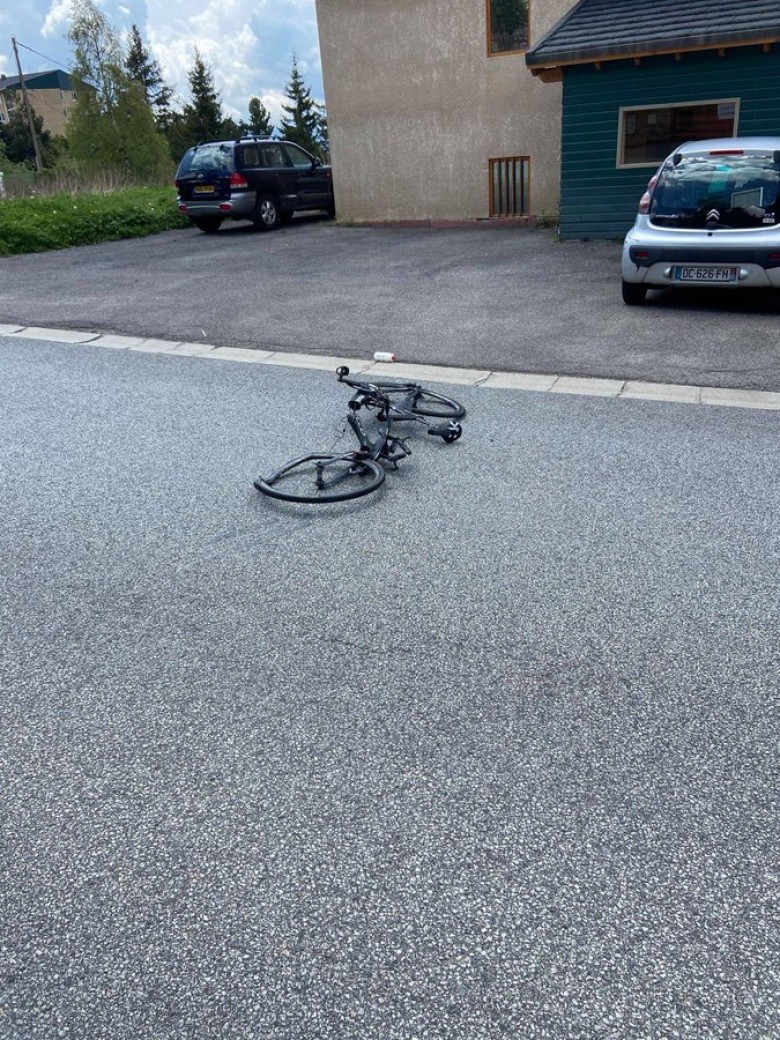 Pidcock has broken his collarbone in a training accident
This is how Ineos Grenadier reported Pidcock's accident in Girona:
Tom suffered a broken collar bone and underwent surgery at a hospital in Girona this morning. The injury means he will not be racing in the Tour de Suisse which begins this weekend. 

Coach Kurt Bogaerts said: "Tom is doing well and is already looking ahead and focussed on his rehabilitation. While this means he won't be able to start at the Tour de Suisse this week as planned, he will get back to training as soon as possible and prepare for the rest of the season." 
There is still no information about the accident and how it happened, but it is obvious from the state his bike was damaged that there was a heavy impact.