Jolanda Neff's Supercaliber for the 2021 World Championships is a true piece of art
Switzerland's Jolanda Neff arrives at the Val di Sole MTB World Championships to try to win the difficult double crown after winning Olympic gold in Tokyo a few weeks ago. And just to commemorate her recent gold medal, Trek has customised the Supercaliber on which Jolanda will compete at the World Championships. A true masterpiece full of meaning.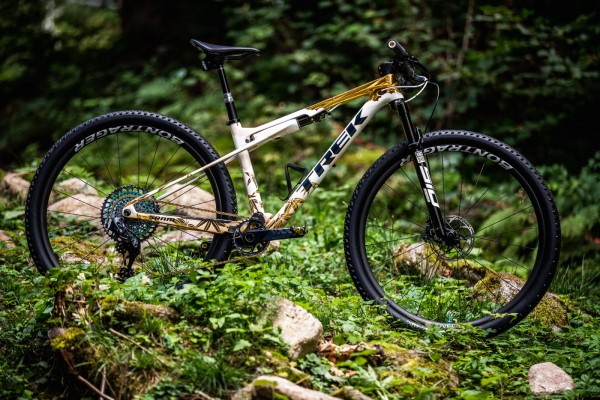 Jolanda Neff's Trek Supercaliber for the MTB World Championships in Val di Sole
Jolanda Neff herself proposed that the design of the Supercaliber she was to race at the World Championships should evoke Japanese tranquillity, and Trek designer Katy Steudel took that idea as the starting point for this stunning aesthetic.
Inspired by Japanese woodcuts, this Supercaliber combines white and gold tones with Japanese motifs such as bamboo leaves, clouds, etc.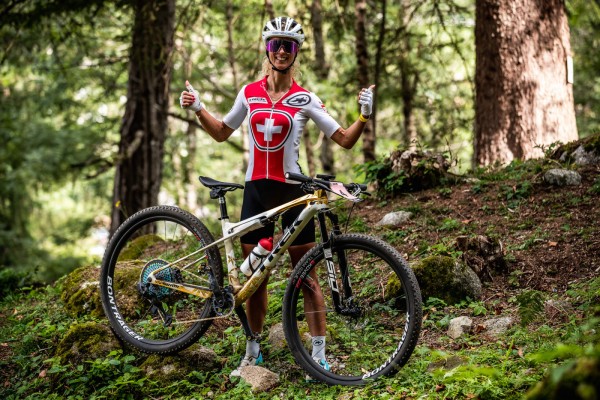 This is how Katy Steudel explained the design:
"I looked at the Japanese art forms, made some concepts, and Jolanda chose between them and we took it off. "She knew what we would do, but there were adjustments to the design after seeing it, and the colours look totally different in the concepts than they do in real life.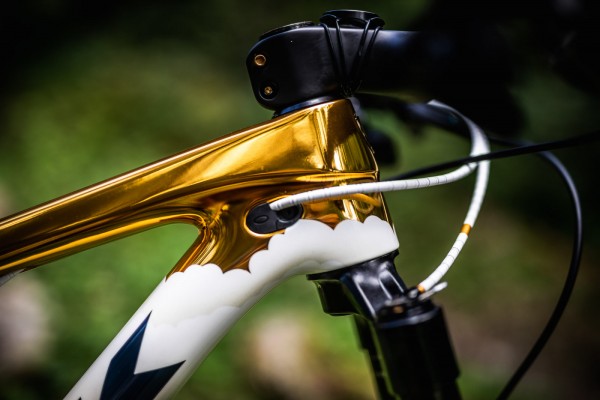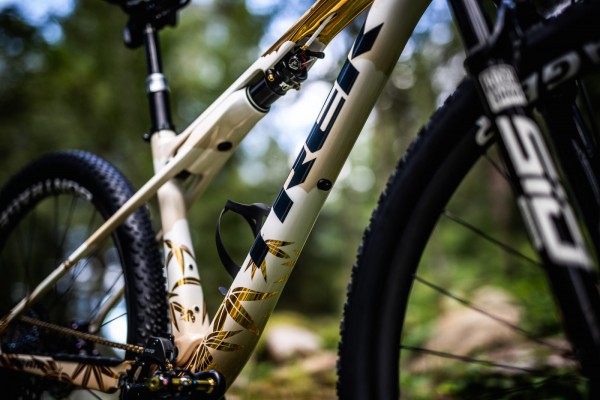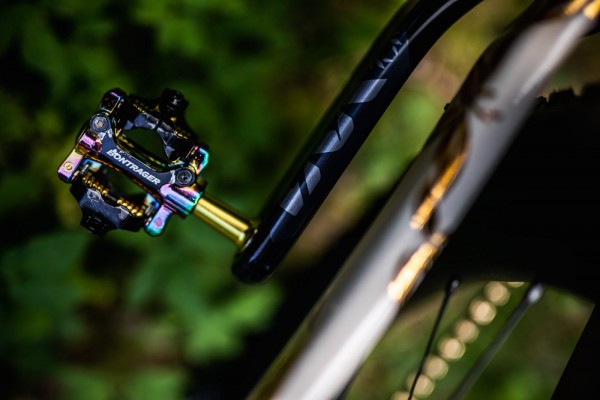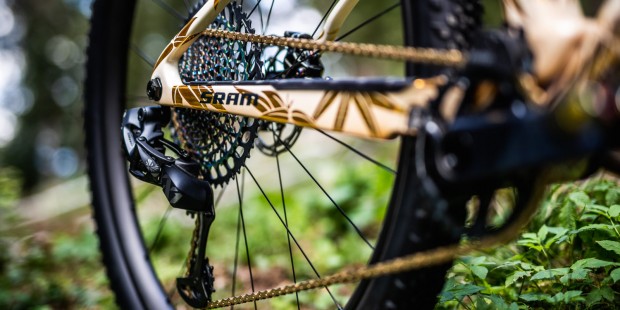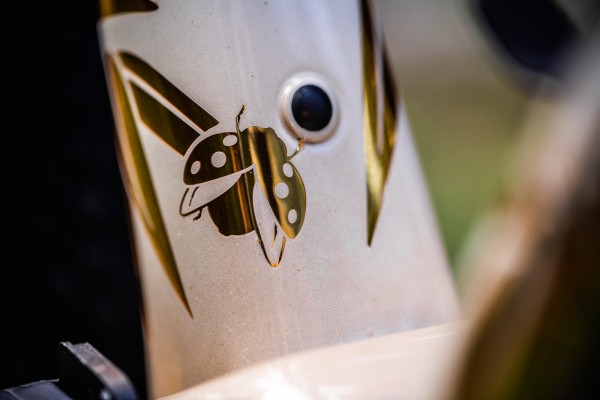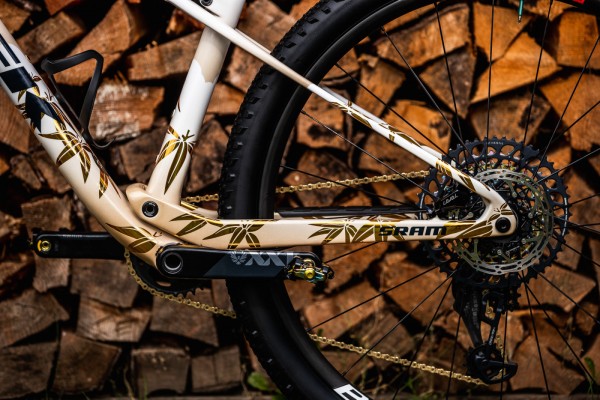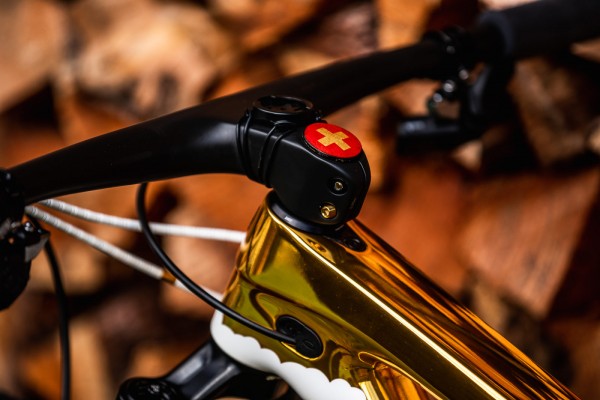 What do you think of Jolanda Neff's new Supercaliber for the Val Di Sole World Championships? We'll read about it on our social networks!