Yeti 160E, the brand's first e-MTB
With 35 years of history behind them, the Yeti Cycles brand has just taken another step forward by presenting the 160E. This is Yeti's first electric bike and, as they are known for, it is quite an original e-MTB.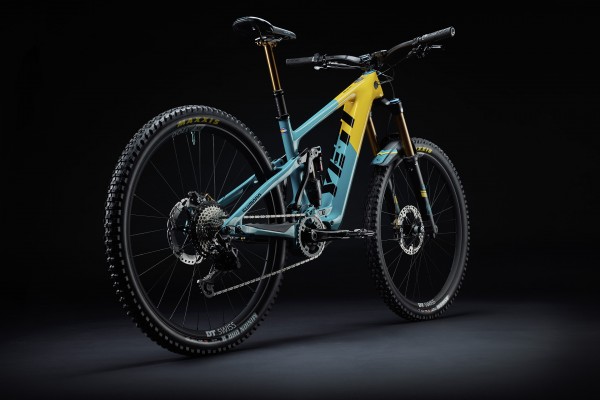 Yeti 160E, the brand's first e-bike comes with the Sixfinity system
With the whole e-MTB market already booming for a few years now, the first question is clear: why did it take Yeti so long to introduce their first electric mountain bike? The brand answers that they have taken their time to explore and build the 160E with the intention of making not just another electric, but a racing e-MTB.
This is a 29" e-MTB with Mullet capability, 170 mm of travel at the front and 160 mm at the rear and the unique Sixfinity suspension system.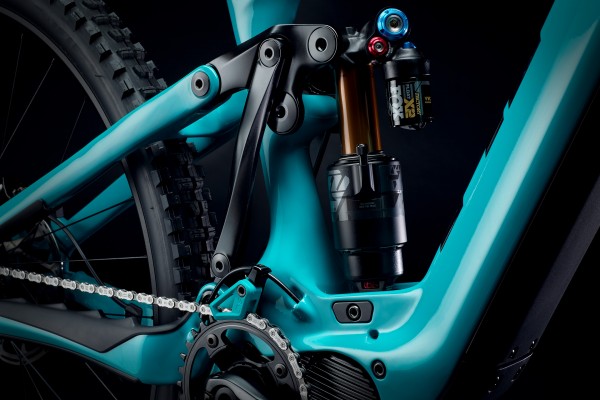 The Sixfinity system, exclusive for ebikes and developed by Yeti, is a suspension system based on a 6 Bar-linkage that provides extra stiffness and offers the possibility of adjusting it to be more progressive or linear depending on the terrain or the type of riding we are looking for. The adjustment is made by means of a Flip Chip located in the lower anchor of the shock absorber and has three positions.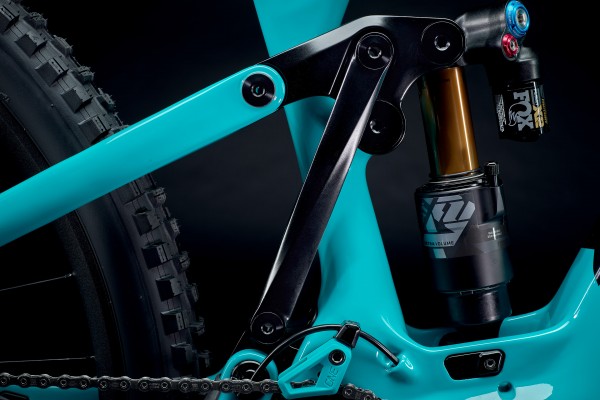 In terms of geometry, the Yeti 160E is adapted to all current trends and needs. You can choose between 29" or 27.5" wheels or combine them (Mullet), its steering angle is 64.5º, the saddle angle is 78º and its chainstays measure 446mm. As we have already mentioned, it comes with 170mm of travel for the fork and 160mm for the shock with Sixfinity system.
The Yeti 160E can take tyres up to 2.6 inches and the seat post is 31.6 mm in diameter.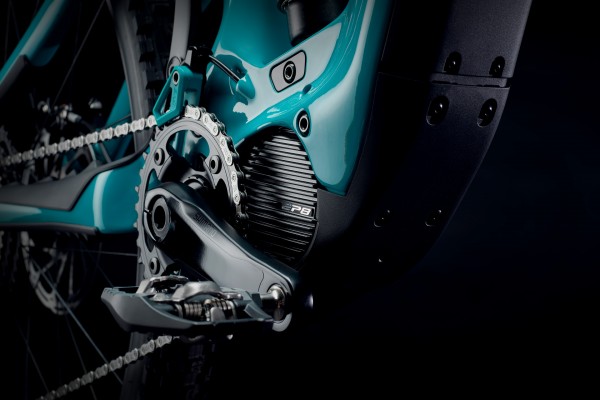 On the electrical side, the Yeti 160E is fitted with Shimano's latest Shimano EP8 motor with a 630 watt semi-integrated battery and full colour EM-800 display on all versions. The battery can be charged in the bike or removed for charging at home.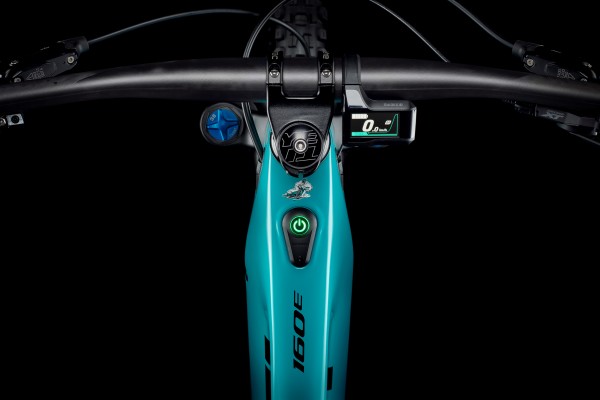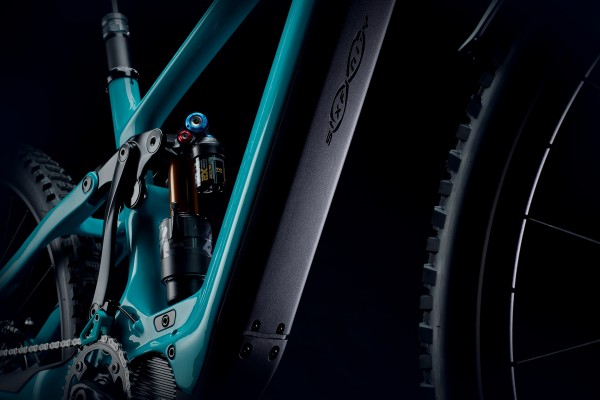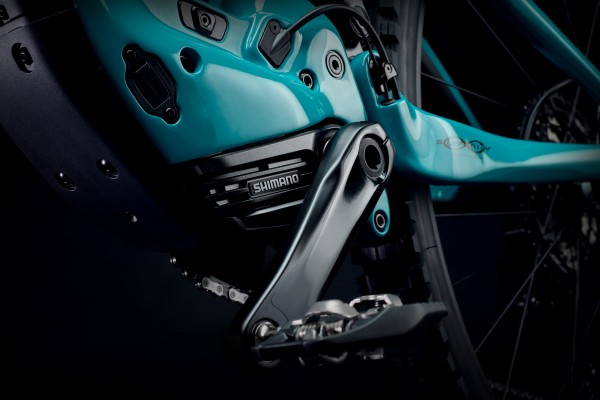 In the centre of its front triangle there is space for a standard size water bottle for sizes M to XL, and a small size for size S. And in terms of warranties, Yeti offers a lifetime warranty on the frame and 2 years on the motor and battery on this model.
According to the brand, the Yeti 160E weighs between 21 and 22 kg depending on size and fitment, and is priced at €10,295 for the entry-level C1 model and €12,365 for the T1 configuration. It will be available in turquoise and rhino colours.