The 5 fastest MTBs at the 2021 Leogang World Cup
The men's World Cup event in Leogang left Swiss rider Mathias Flueckiger as the overall winner after taking victory in Friday's Short Track and Sunday's XCO race. But the XCO race kept the excitement up until the very last lap and there was a constant change of positions. Here you can find the mountain bikes of the 5 fastest riders in Leogang.
The 5 fastest mountain bikes at the Leogang World Cup
5. Vlad Dascalu's Trek Supercaliber
The Romanian rider based in Spain achieved his first elite podium in Leogang. Two seasons ago he won it all in the Under-23 category with the Brújula Bike team and since last year he has been competing with the Italian Trek Pirelli team. His fifth place in Leogang was achieved after a great performance and he did it on a Trek Supercaliber.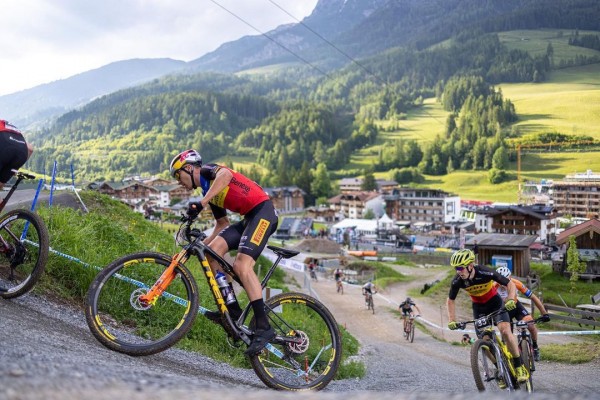 Trek took a risky gamble a few years ago with this Supercaliber and its Isotrust rear suspension with only 60 mm travel. On the Leogang course this looks like the perfect choice for those hesitating between a full or a hardtail MTB.
4. Thomas Griot's Massi Pro SL
Frenchman Thomas Griot also performed an impeccable race strategy that culminated in a fourth position by beating Dascalu in the final sprint. Under his feet the PRO SL model, a hardtail mountain bike from the Spanish brand Massi.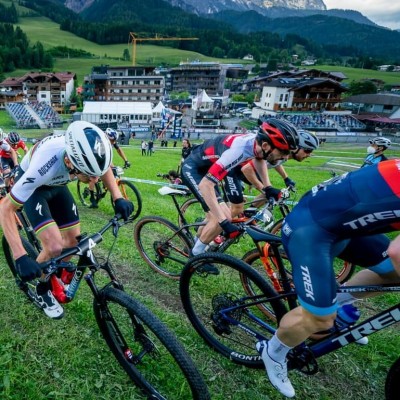 3. Anton Cooper's Trek Procaliber
New Zealander Anton Cooper was another of the great comebacks we saw in Leogang. Since 2018 in Nove Mesto the Trek rider was not so high in the World Cup and that time he got a second place that went down in history because of the sprint with Schurter.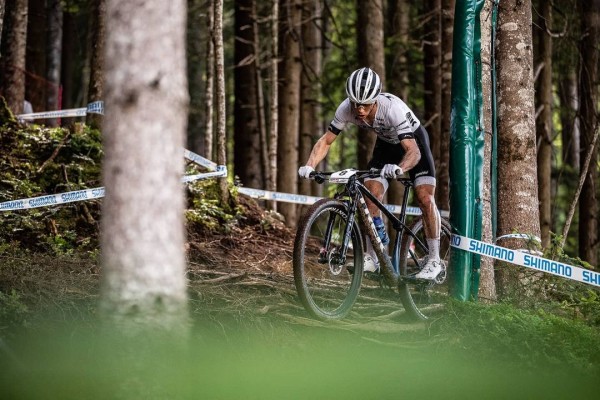 For the Leogang race, Cooper chose a Trek Procaliber, which with its Isospeed ball joint gets more out of a stiff frame.
2. Ondrej Cink's Kross Earth
Czech rider Ondrej Cink continues to be one of the most consistent riders this season and almost managed to beat Flueckiger in Leogang. For this race he again relied on the Kross Earth full suspension bike, but this time with an attractive red look.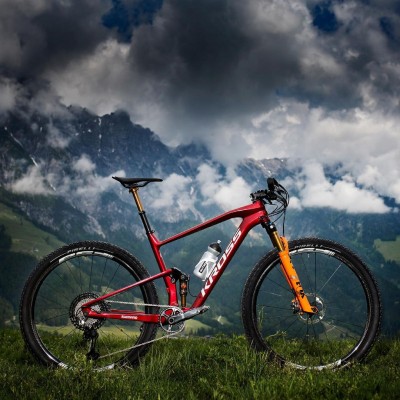 1. Mathias Flueckiger's Thömus Lightrider Worldcup
The Swiss Mathias Flueckiger is living the best years of his career and in Leogang he showed himself to be the best mountain biker of the moment without making any concessions. He won on Friday and did it all again on Sunday with his inseparable Thömus Lightrider WC. A full MTB that can be considered exotic outside of Switzerland, although its frame reminds us of other models, such as the new Berria Mako.