New Syncros Nanaimo and Campbell: two powerful and advanced lights for MTB, road or gravel
The component brand Syncros has just introduced two new lights, front and rear, for MTB, road or gravel. These two powerful lights are perfect for seeing and being seen at night or when sunlight is scarce. This set of lights can be the perfect companion for this time of year.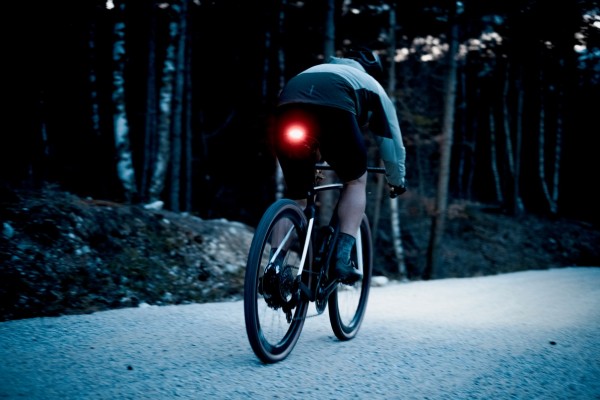 New Syncros Nanaimo and Campbell lights
For many, lights have been an indispensable accessory for weeks now when cycling, because when autumn begins in the northern hemisphere and the hours of sunshine decrease, riding in natural light becomes very difficult.
The new range of Syncros lights have been developed with integration with the rest of the bike in mind and to maximise its autonomy, they also have an intelligent operation that adapts the power of the light according to the ambient luminosity.
Syncros Nanimo 1200 front light
The Syncros Nanimo front light has a compact design that is both aerodynamic when mounted and easy to carry when worn on the jersey. It has been developed to integrate outstandingly with Syncros mountain bike, road or gravel handlebars and can be installed on the bike in several different ways. Obviously this light can also be worn on any type of handlebar, it doesn't have to be Syncros.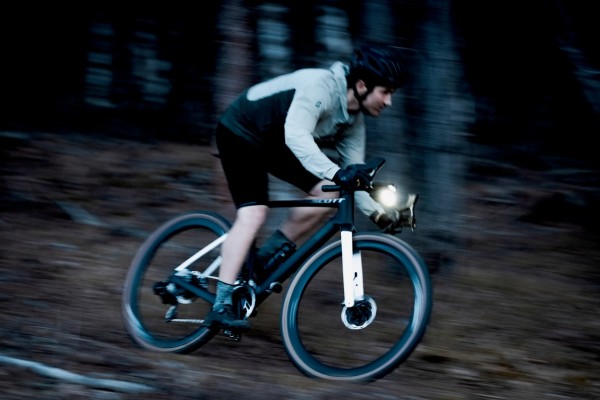 In terms of performance and power, the Syncros Nanaimo offers up to 1200 lumens between its two LEDs, and has 5 modes of operation. Among them there is a sensitive mode that regulates the power depending on the ambient light to optimise the autonomy, and its design has a wide cooling grid in the housing that allows the light to work at its maximum power without performance drops due to overheating of the LEDs.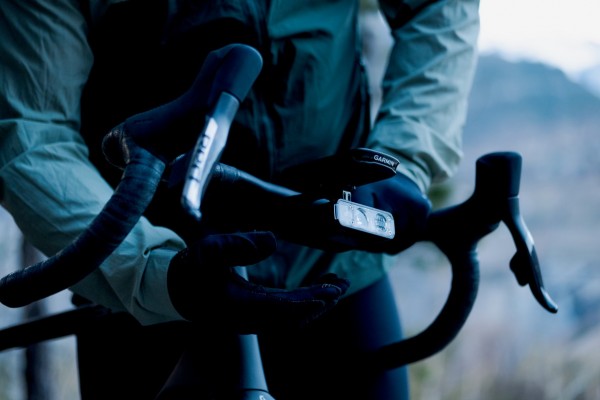 Its 5200 mAh battery recharges via a USB-C input that allows it to be plugged into higher amperage ports to shorten charging time.
Weight: 217 g approx., bracket excluded
Running modes: High / Medium / Low / Flash / LIGHT SENSITIVE
Output: 1200Lm
Running times: High 1h30 / Medium 3h / Low 6h / Flash 16h /LIGHT SENSITIVE 16h
Battery: Lithium-Ion 5200mAh
2 LED, OSRAM® OSCONIC® P3737
Charging port: USB-C
Charging time: 6h30
Dimensions: 76 x 83 x 26 mm bracket excluded
Price: 129,9€
Syncros Campbell 100 Rear Light
If the front light is indispensable for low light rides, the rear light should be mandatory every time you ride your bike, day or night.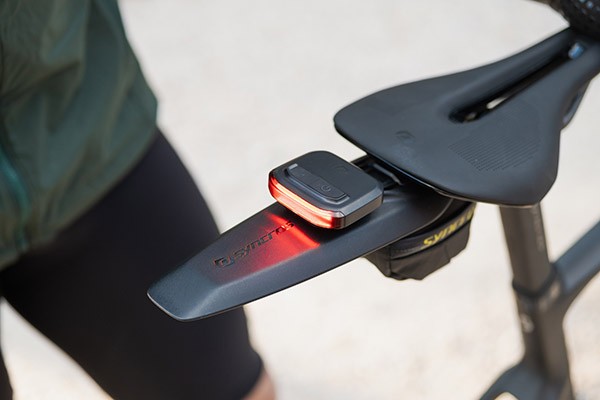 The new Syncros Campbell 100 light has a minimalist design that integrates perfectly with Syncros saddles and offers options for carrying it along with other accessories, such as a saddle bag, mudguard or even both at the same time.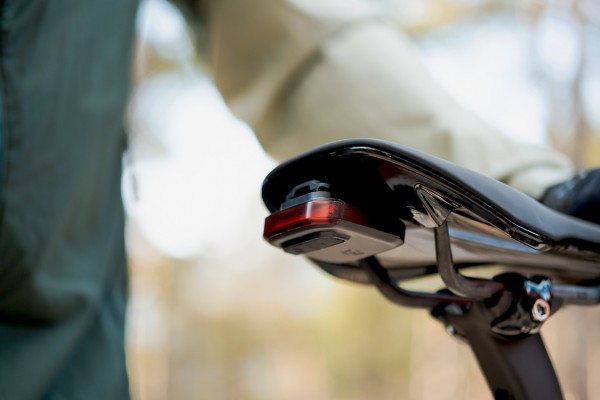 Like the Nanimo, this rear light has 5 operating modes that regulate its power to adapt it to each situation. Among them, once again, the light-sensitive mode stands out, which thanks to the built-in sensor automatically regulates the power according to the ambient light conditions.
Weight: 43 g approx., bracket excluded
Running modes: High / Medium / Low / Flash / LIGHT SENSITIVE
Output: 100Lm
15 COB LED
Battery: Lithium-Polymer 750mAh
Charging time: 2h
Running times: High 0.5h / Medium 1h30 / Low 3h10 / Flash 10h / LIGHT SENSITIVE 16h
Charging port: USB-C
Dimensions:  61 x 52 x 19 mm
Price: 69,9€
You can see these and other Syncros accessories on their official website.