Stage 3 of the Swiss Epic: Trek Pirelli makes life difficult for Scott SRAM, but Schurter and Forster win again
A route of 50 km and 1900 m of vertical drop with start and finish in the town of Arosa, that was the scenario in which today was held the third stage of the Swiss Epic 2020. A stage in which the couples that are competing for the podium of the overall classification have chosen to fight.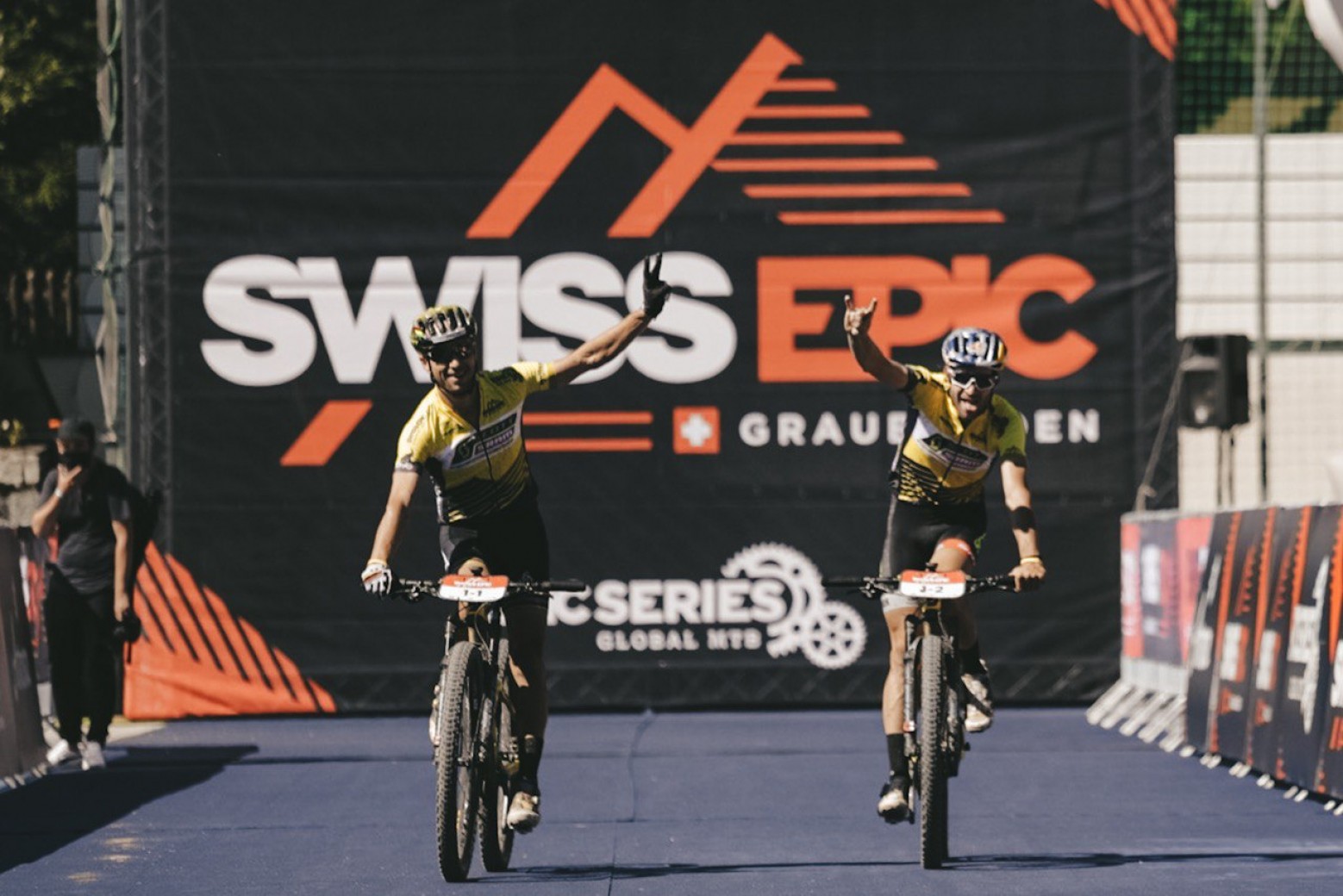 Trek Pirelli attacks and Scott SRAM responds
In the overall classification, the Trek Pirelli couple, Rabensteiner-Porro, started stage 3 in third place with over 5 minutes to go from Scott SRAM. So it seemed clear that they were going to try to reduce the gap.
The stage began with a fleeting attempt by Germans Andreas Seewald and Markus Kaufman (Texpla-Simplon) to lead the race, while Nino Schurter-Lars Forster and Fabian Rabensteiner-Samuele Porro kept their eyes on the back of the pack. It was at the Honlihutte location that Scott SRAM attacked, took the first position and the leading pair of Trek Pirelli finished in third place.
A few kilometres later, Rabensteiner-Porro overtook the pair of Centurion Vaude who were in second place and at Sportplatz in Arosa launched their attack, managing to lead the stage and open a small gap with Schurter-Forster. Despite the difficulties, the Swiss managed the situation well and the stage was reduced to a fight between the two couples that was resolved in favor of Scott SRAM.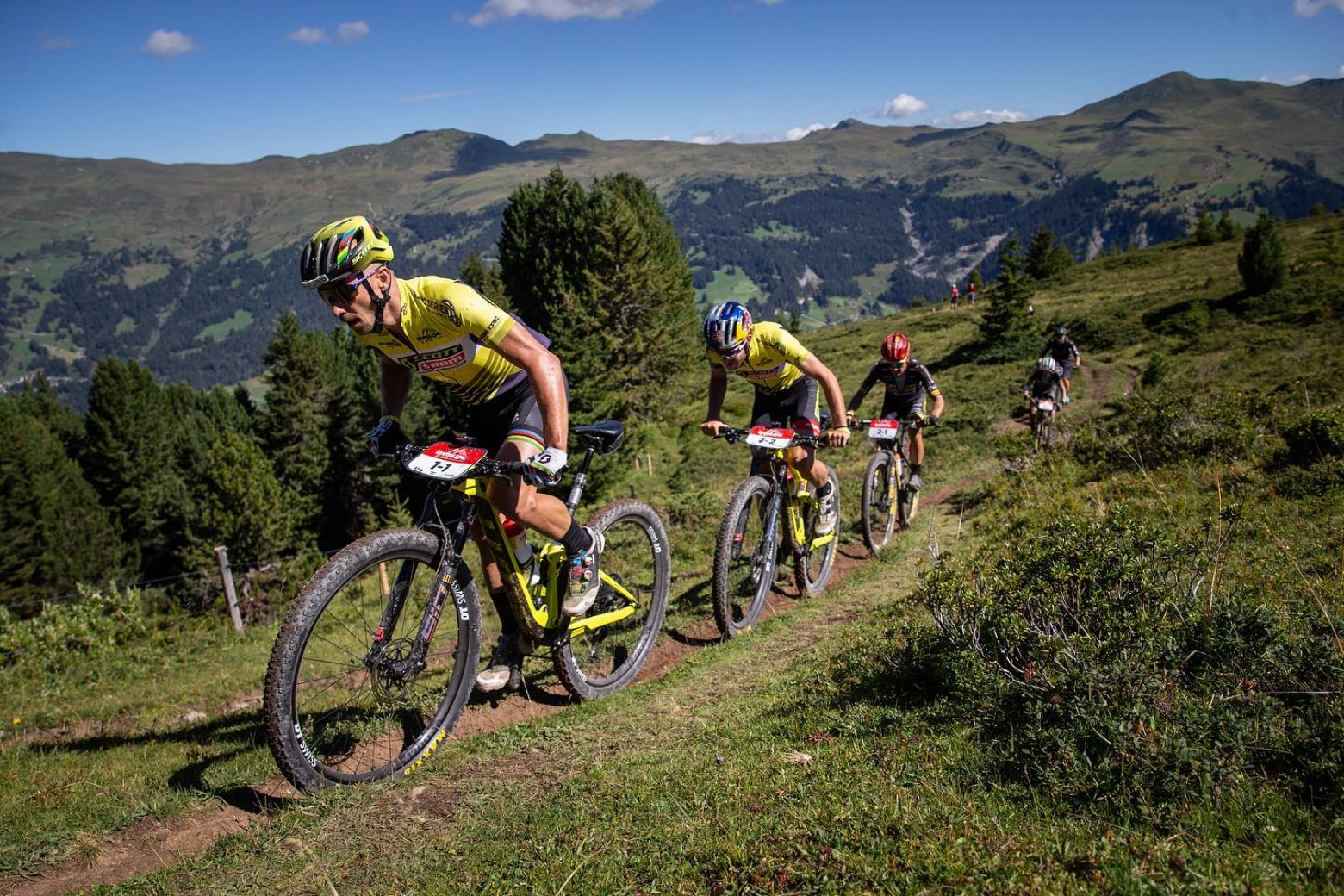 Nino Schurter and Lars Forster finished 23 seconds ahead of Fabian Rabensteiner and Samuele Porro. The podium was closed by Kritian Hynek and Martin Stosek, winners yesterday.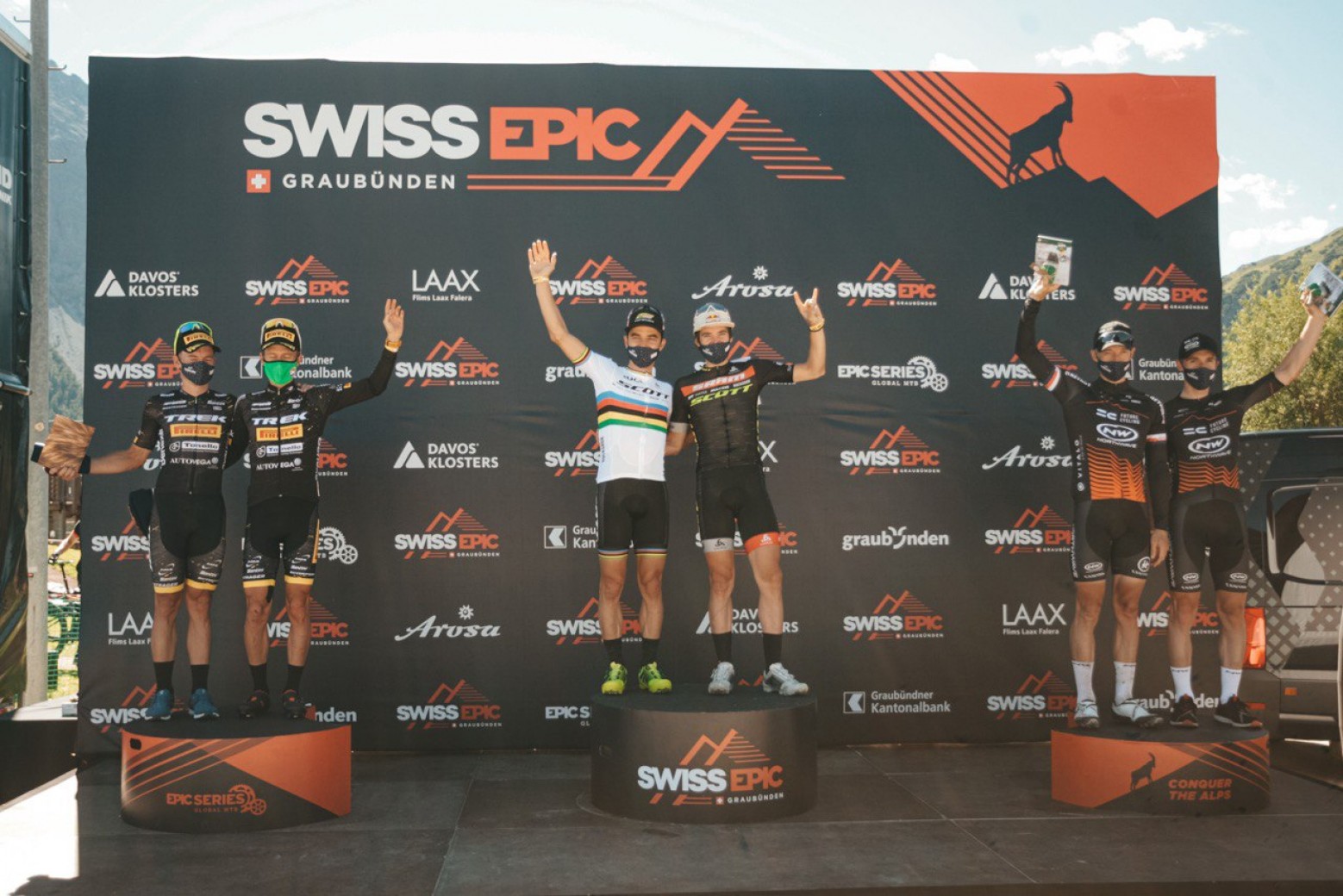 After the results of the third stage, the overall classification has undergone important changes. Scott SRAM continues to lead but Trek Pirelli moves up to second position and the Czechs of the Northwave Team enter the podium.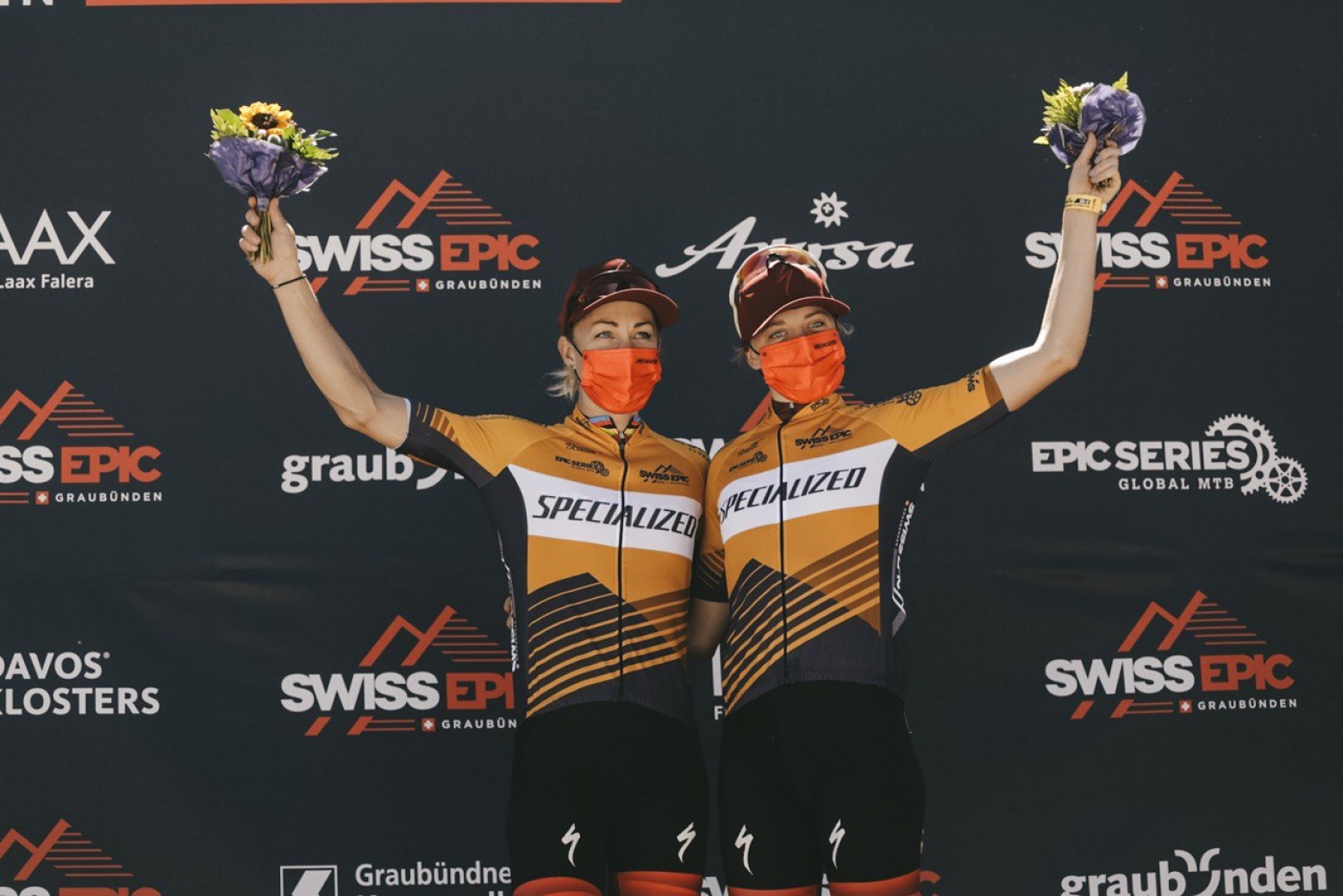 In women, Annikka Langav and Haley Batten continue to dominate the race without letting their rivals get close enough to try to take them on a stage. In the overall classification, the Specialized team is leading by more than 25 minutes over Stefanie DOHRN - Elisabeth BRANDAU
Overall classifications of the Swiss Epic 2020 after the third stage
Elite Men
Nino SCHURTER - Lars FORSTER (Scott SRAM) 8:41:37
Fabian RABENSTEINER - Samuele PORRO (Trek Pirelli) 8:47:32  +5:55
Kristian HYNEK - Martin STOŠEK  (Future Cycling Northwave Team) 8:52:29 +10:52
Urs HUBER - Simon STIEBJAHN (BULLS Heroes) 8:56:55 +15:18
Martin FREY - Simon SCHNELLER (BULLS Youngsters) 9:04:06 +22:29  
Elite Women
Annika LANGVAD - Haley BATTEN (Specialized - Racing) 10:57:33
Stefanie DOHRN  - Elisabeth BRANDAU (Centurion-Vaude Radon) 11:23:17 +25:44
Ariane LÜTHI - Alice PIRARD (Andermatt Spur) 11:30:07 +32:34
For the second to last stage of this Swiss Epic 2020 comes another long day of 74 km in which the race could be ready for sentencing.