Evie Richards wins an amazing Super Cup Massi Banyoles 2021
The town of Banyoles in Girona has returned once again this year to debut the international XCO with the first round of the Super Cup Massi. A race in which, as we said before, the best specialists of the modality would be present, including the World Champion Pauline Ferrand Prevot. But despite being the first, it has been one of the most exciting we remember.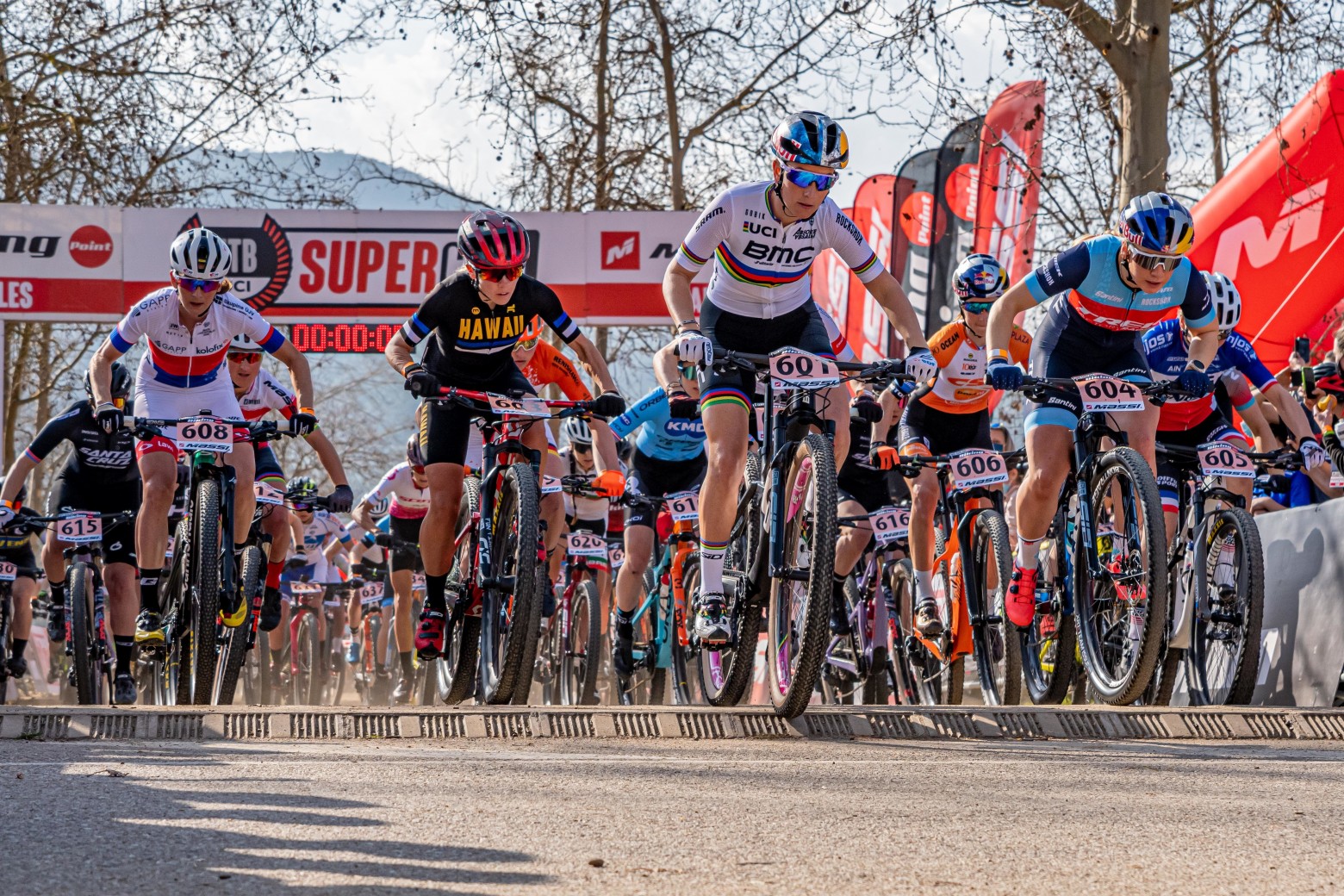 Evie Richards wins the first XCO race at Banyoles
From the opening lap, Pauline Ferrand Prevot was the leader of the race and was closely followed by the main favourites, such as Jolanda Neff, Evie Richards or the German Elisabeth Brandau, but there was someone else. Rocío del Alba García made one of her best race starts that we remember and along with the World Champion they were alternating the lead in the first laps.
The solid start from the reigning Spanish champion was so far the best of the surprises, and she and Pauline managed to open a small gap to the rest, but closely followed by Great Britain's Evie Richards and Switzerland's Jolanda Neff, who was coming back from a small fall on the first lap.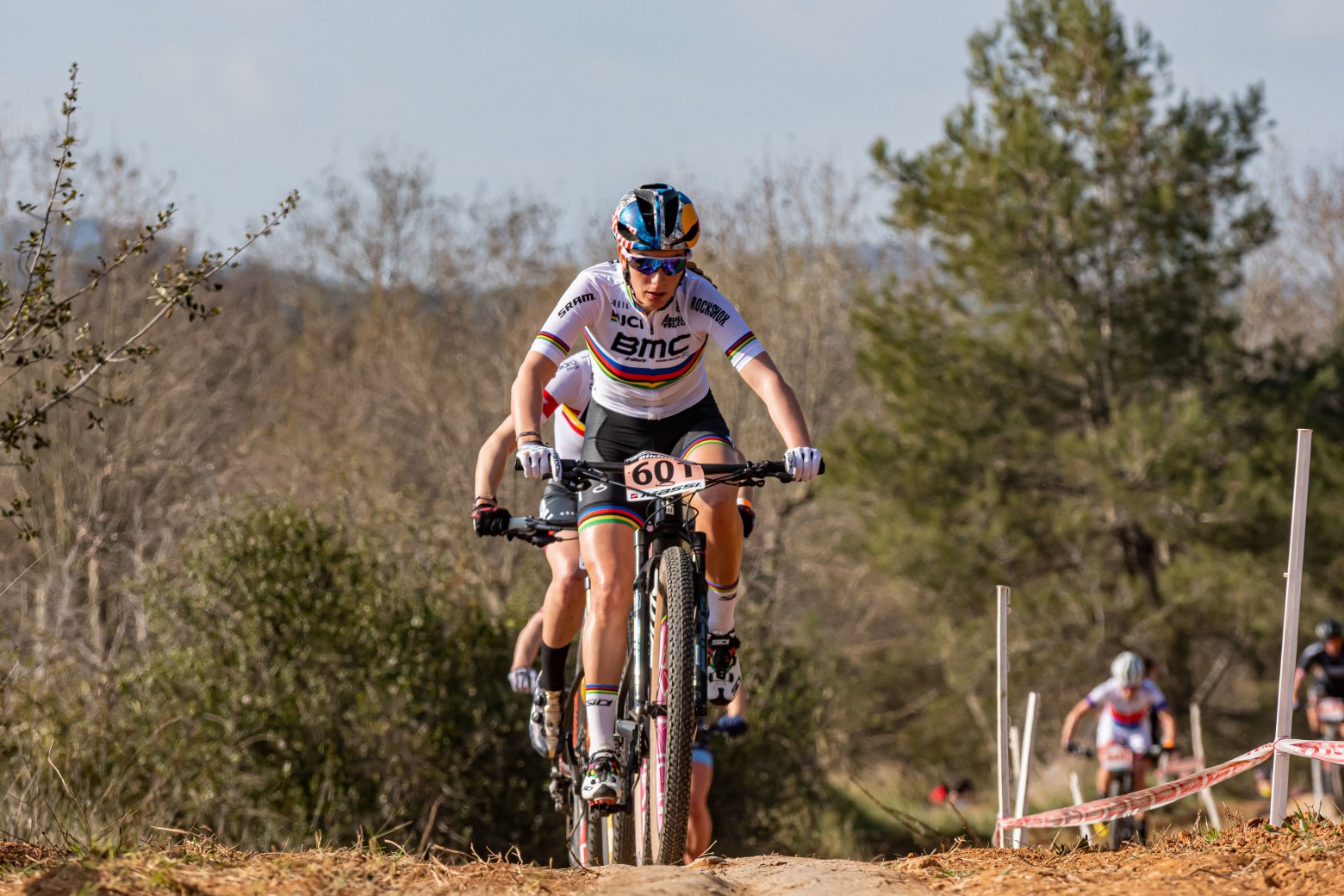 Halfway through the race the positions began to change very quickly, when Pauline Ferrand Prevot dropped to fourth position and Evie Richards took the lead followed by Rocío del Alba García who was still firmly in second position. Third was Jolanda Neff with some inconsistent changes of pace that still did not allow her to make contact with the top positions.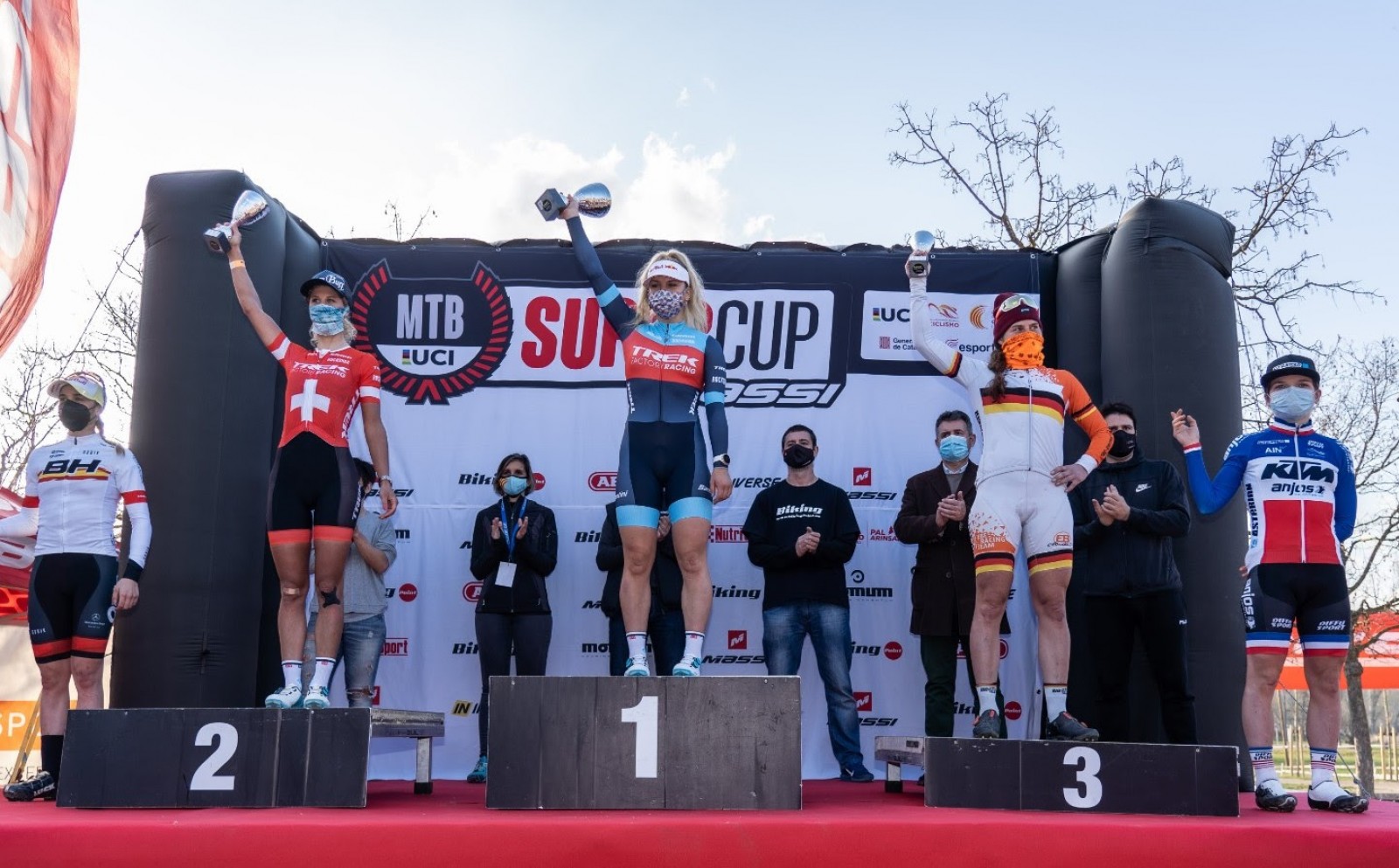 On the final lap, fatigue and the last bullets did the rest, the British Evie Richards increased the pace for the last time to get a gap that would keep until the end, and behind everything was dynamited again. Germany's Elisabeth Brandau managed to get up to second place, Jolanda Neff held third followed closely by Rocio del Alba who had slipped back to fourth.
In the end, Evie Richards retained last year's victory, Jolanda Neff was second, Elisabeth Brandau closed the podium and Rocío del Alba finished fourth.