We tested the Camelbak Sternum Protector, the wildest harness for your GoPro
There are cyclists who like to descend hard and others who love to push themselves to the limit. For them we have tested this sternum protector, one of the most delicate and exposed areas of our body and which also helps us to record our most aggressive downhills.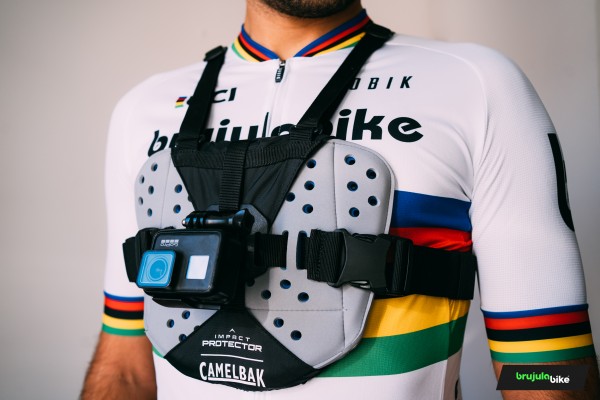 We tested the Camelbak Sternum Protector
The Sternum Protector is an accessory that fulfils a double function, on one hand the essential protection of the entire chest and sternum area, and on the other hand acting as a harness for the GoPro.
Regarding the sternum protection, it prevents loss of breath following a frontal impact in the sternum area and has an EC type-approved protection level II, the highest level of impact protection available.
The protective foam is of high density and has several modules that give it a certain flexibility for a correct adaptation to the shape of the chest, as well as containing a large number of holes for greater ventilation.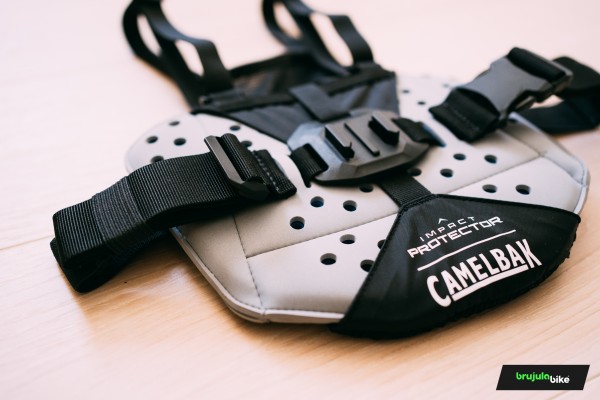 On the inside of the protection, a very ventilated mesh of a certain thickness covers the foam to favour the flow of air and prevent excessive sweating in this area. While on the back, the straps merge into a thin elastic mesh that increases support in this area.
This protector continues to work even after several falls, not having to be replaced unless we see significant damage to the material. Fortunately we have not suffered any fall with it to check it, but it transmits a huge sense of security, as the grip is perfect and with the straps properly tightened it does not move at any time.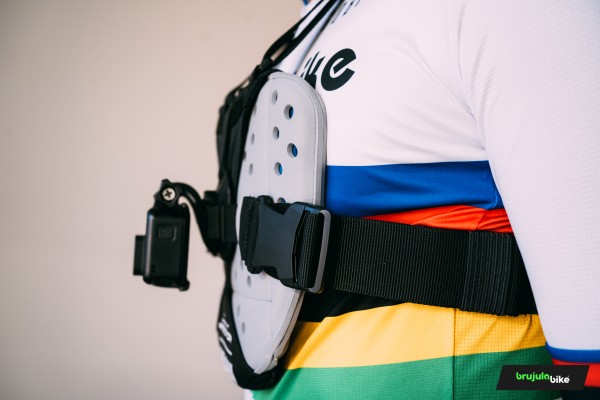 It is also designed to be compatible with all the backpacks in Camelbak's Impact Protector range, such as the HAWG we recently tested.
One of the biggest advantages of this protector is the fact that it includes an action camera mount, compatible with most platforms on the market, which makes it easy to avoid having to use another harness on top of the already prominent protective foam.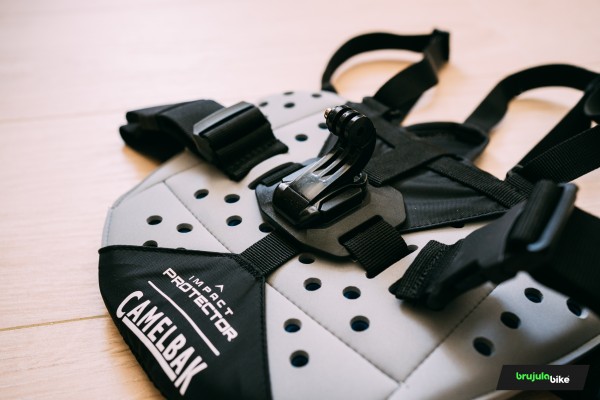 If you are one of those people who hardly touches the brake lever and think "safety first", this versatile harness is probably a must-have in your shopping basket.
Weighing just 328g, you'll find it on sale for 63,30€.