Loana Lecomte gives no chances and wins the Short Track World Cup in Leogang
Under the threat of rain and with a spectacular alpine landscape in the background, the Leogang World Cup started with the women's Short Track. A race in which Loana Lecomte has once again managed to lead with solvency and get the win.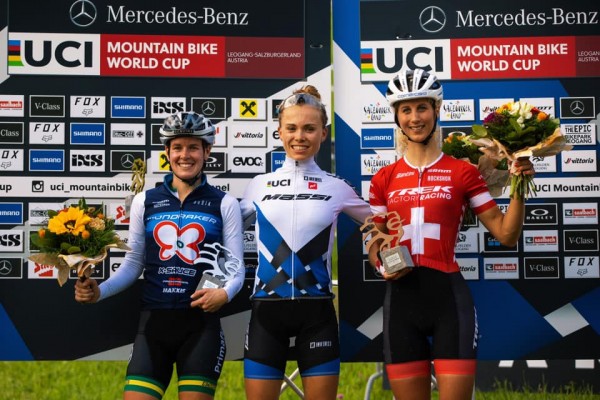 Loana Lecomte wins the Short Track World Cup in Leogang, Jolanda Neff shows signs of a comeback
Austrian Laura Stigger took the lead of this Short Track in the first meters, and although the course allowed the group to stretch from the initial loop, the truth is that no cyclist was seen determined to break the race in the first laps. For her part, Pauline Ferrand Prevot had some problems at the start that slowed her down considerably and forced her to make a great comeback.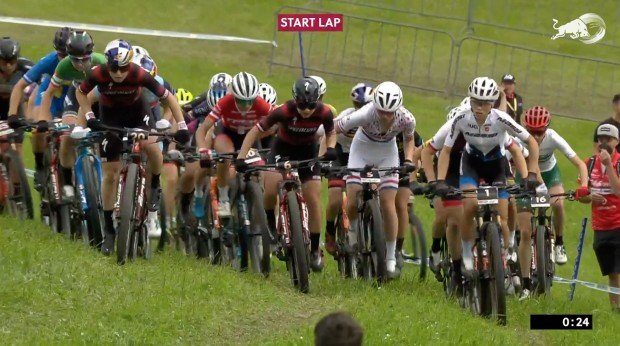 French rider Loana Lecomte waited until lap 3 and with her peculiar calm and powerful pedalling she was able to pull away from the rest of the riders without any of them being able to follow her. From what she looked like, you could even say she was riding very calmly, but by lap 4 Lecomte was already 8 seconds ahead of the first chaser, Bec McConnell.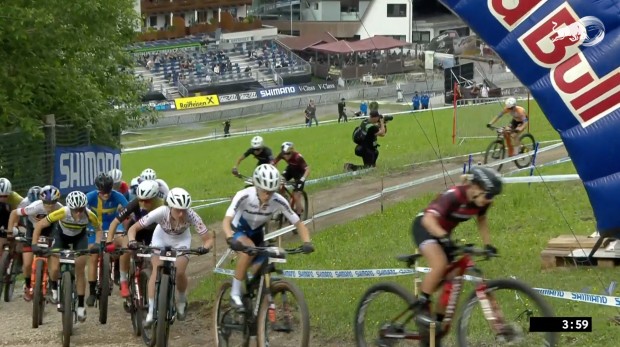 During the sixth lap we had a big surprise to see for the first time this season how Jolanda Neff was back in the race. The Swiss rider along with McConnell increased the pace to try to make contact with Lecomte and we lived a real chase on the last lap.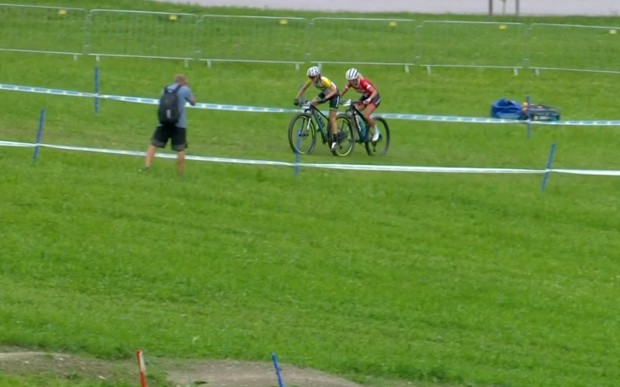 But no one could beat Loana Lecomte who finished the race as the winner once again this season. Bec McConnelll was second and Jolanda Neff third.
Results Women's Short Track 2021 Leogang World Cup